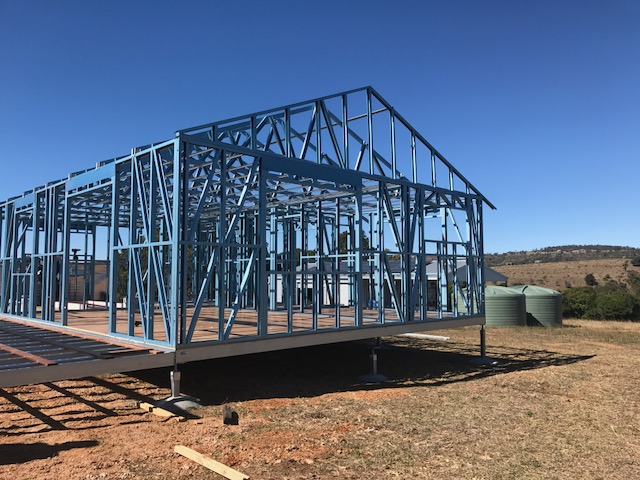 Picking the best flooring for your requirements and house isn't as easy as it looks. Several variant factors come into play whilst you pick out the right flooring, costs, durability, moisture, etc. Hence knowing what the right approach in order to select the right flooring for yourself is vital. There is an immense variety of flooring one can choose from, such as blackbutt flooring, vinyl flooring, and so on. Here are some of the best factors that one should consider before picking out the flooring that is best for their requirements.
#1 Functionality
Before you pick your flooring, it is necessary to pin down two factors: How is this flooring going to be used? And where? Asking these questions matter because different materials are sustainable under different circumstances. Just because a certain material is well suited for an area with a lot of traffic does not mean that every other material can withstand the same wear and tear.
Vinyl: Vinyl flooring is easy to clean and also extremely water-resistant, which makes it perfect for places like kitchens and laundry rooms. Vinyl is also available in different kinds of finishes which helps to serve its purpose and looks extremely attractive at the same time.
Tile: Tile is easy to clean and water-resistant as well because its components are porcelain and ceramic. Tile is considered to be comparatively more resistant than vinyl.
Blackbutt flooring: Blackbutt flooring is an excellent option for flooring with a lot of character. Blackbutt flooring has a life span of 40 years and also can withstand a considerable amount of wear.
Carpet: Carpet is perfect for bedrooms and living areas because it provides comfort. On the other hand, it is a huge task to keep clean, especially if you have children or pets at home.
#2 Maintenance
Maintenance is a dominant factor when it comes to picking out floors. In these situations, it is essential to remain true to yourself with regards to how much time and money you are willing to invest when it comes to maintenance. Proper maintenance will ensure that you get optimum use out of your flooring investments.
Vinyl: When it comes to vinyl flooring, you will be required to mop the floors in order to get rid of any surface dirt or spills. But vinyl can be a challenge to replace or repair once it gets dented or chipped, hence that is one factor to keep in mind.
Title: When it comes to tile flooring, grout comes into the mix. The problem with grout is that it attracts stains, dirt, and mould easily. Hence replacement of tiles every 7-10 years is a requirement.
Blackbutt: Blackbutt flooring is fairly durable. With respecting to cleaning it, it is an easy process in which sweeping the flooring and moping occasionally should do the job. It is important to clean up as soon as something happens to prevent permanent damage to your blackbutt flooring. Buffing the floors once in a while can also help restore some of its shine.
Carpet: When it comes to carpets, cleaning can get extremely tricky. Make sure a cleaner approved by the manufacturer is used, and stains are seen to immediately. If taken care of diligently and properly simply vacuuming will be all that is required.
#3 Budget
Budget can almost be the deciding factor when it comes to flooring since redoing flooring or having new flooring installed can be expensive. It is important to take into account how much you are willing to spend on both the installation and the maintenance that will follow.
Vinyl: Vinyl flooring is the most affordable option that is available in the market. It retails to about $2-4 per square foot. You can purchase vinyl flooring in large sheets or as per your space.
Tile: Tile is definitely much more expensive as compared to vinyl. The material and design of the title will affect the cost of it, but it will cost somewhere between $12-19 per square foot.
Blackbutt: Blackbutt flooring is towards the more piercer side. Prices differ from seller to seller but usually due to high-quality, the prices will be higher. Even though Blackbutt flooring is initially an investment, it will pay off more than any kind of flooring in the long run.
Carpet: The price of carpets differs too; it solely depends on the type, material, and size of the carpet. You can opt for cheaper options or invest in carpets that are more towards the expensive side. Your decisions should be based on your budget and wear and tear of that specific carpet.
There are a few other factors that affect the choice of flooring you get to pick; some of the factors are:
Will your flooring be installed in high moisture or low moisture area?
Do you require a durable floor?
Do you have pets or children?
What is your budget per square feet?
What kind of installation process are you looking for?
Another predominantly vital tip is giving importance to installation. Although installing your flooring yourself might seem like an inviting idea to save money, it is not always the best. For example, if you choose blackbutt flooring, it is important to have professionals install it for you. Different kinds of methods and preparation aspects need to be seen to before installation, and those simply cannot be carried out by someone who has no knowledge of the same. Specific adhesives, home climate, etc. also matter majorly. In these cases, hiring a service or company who knows exactly what they are doing can be extremely helpful.
ASC Building Supplies will be your one-stop solution for different kinds of flooring. They are known to have the best quality of products and a large verity of options you could choose from. Our flooring is also reasonably priced, and in addition, our services provide delivery for a nominal charge. Purchasing your blackbutt flooring or any other flooring from the right place is extremely important because the quality of materials is vital. Therefore, ASC Building Supplies should be your first option when it comes to high-quality and reliable flooring.