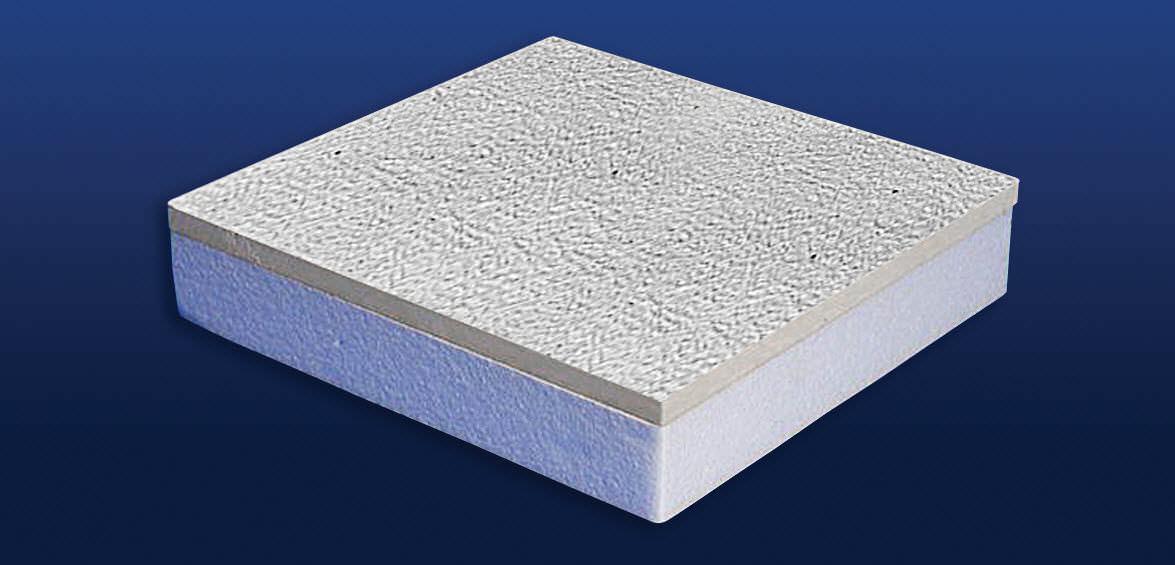 Expanded Polystyrene is a plastic material with spongy texture widely used in various areas such as the construction sector, where it is used mainly as thermal and acoustic insulation. We can also find it in the packaging field for different sectors of activity.
This material belongs to the family of thermoplastics, such as polystyrene or methacrylate. It is rigid, white and foamed. Approximately 98% of the volume of this material is air and only 2% solid matter (polystyrene). It is an inert and innocuous material that does not attack the environment or the health of people, nor is it nutritional value for fungi, bacteria or other living organisms, so it does not facilitate its appearance.
Here at National Polystyrene you can purchase excellent polystyrene find excellent quality products that you can acquire at the most affordable price right now.
Advantages of Expanded Polystyrene
The use of expanded polystyrene as thermal insulation in construction allows a significant saving of energy in the air conditioning of buildings, in addition to having ideal conditions for protection against noise. Apart from its thermo-acoustic conditions, it also has other advantages in its use, such as:
It is an extraordinarily light but resistant material.
Shock absorber.
Resistant to water but not to steam.
Resistant to aging.
Mechanical strength.
Thermal insulation.
Chemical resistance.
Acoustic insulation.
Hygienic, not mouldy, rot-proof.
Ease of installation.
Ease of handling.
Fire Protection: Does not ignite by sparks or red-hot slag.
All these advantages give the Expanded Polystyrene multiple applications as isolation in any of its varieties.
Uses and Applications of Expanded Polystyrene
We can find numerous applications of material both in the construction of buildings and in civil engineering works. This is due to its high thermal insulation capacity, its lightness, its properties of mechanical resistance, its adequate behaviour against water and resistance to the diffusion of water vapor.
Structural Lightening
Expanded polystyrene is manufactured in densities of 10 to 40 kg / m3 which makes it a tremendously light material. Polystyrene vaults lighten in addition to its lightness, compression resistance values ​​are perfectly suitable for use as lightening in concrete structures.
It is used for thermo-acoustic insulating boards and panels, slabs and slabs for slabs, formwork moulds, expansion joints, interior decorative elements, EPS blocks to provide lightness to road embankments, floating pontoons, artificial islands, etc.
Landfill
Another use of expanded polystyrene is its manufacture in blocks for fillings in the field. Its applications may be that of the re-surfacing of surfaces at different heights, foundations are marshy areas, filling of slopes, etc. The EPS remains unchanged and does not degrade with the passage of time. Its composition is not altered by the action of moisture avoiding soil contamination.
Sound insulation with EPS
Expanded polystyrene can be flexibilised to be used in several applications where the Mass + Spring + Mass system is used as a form of acoustic insulation. The resulting product is known in the market as Elasticised or Flexibilised EPS. It is marketed in the form of plates for use in floating floors or in the form of complex panels adhered to plasterboard (or plasterboard). This form of acoustic insulation is very effective both for the increase of the airborne sound insulation of the facades and dividing walls and for the reduction of the impact noise level in floors.
EPS behaviour in front of the fire
EPS is flammable, as is the case with many other building materials. However, this is only relevant if the EPS is evaluated as an exposed insulation material. Fortunately, the fire safety philosophy of the European Union has been developed on the basis or with the purpose of evaluating the structures or products in "final condition of use". Therefore, there will be stipulated requirements in relation to the complete construction element- It is strongly recommended that the expanded polystyrene is always protected by a covering material. In large developments (inclined roofs), the use of firebreaks is recommended. Taking these factors into consideration, it can be concluded that expanded polystyrene products do not represent an excessive risk of fire nor stand out in an increased risk of smoke density when installed correctly in the recommended applications. Energy saving and environmental protection? Expanded polystyrene, being an efficient and effective thermal insulation material, can play a role in reducing carbon dioxide emissions in the atmosphere, making a very positive contribution to the decrease of global warming. CFCs and HCFCs are not used as foaming agents in their manufacture, so EPS does not cause any damage to the ozone layer. The energy used for its manufacture is recovered in six months by means of energy. saved in the buildings in which it is installed. Throughout the remaining useful life of the building, the EPS reduces its energy requirements, thus requiring less combustion of fossil fuels, which results in a lower amount of CO2 being generated. At the end of its useful life, it can be recycled or the thermal energy contained in it can be recovered through its incineration in power plants or waste disposal with a suitable design, for local heating or for the generation of electricity. The EPS can therefore make a positive contribution to the global environment in the world.
Slabs of vault
To make a slab more economical and lighter we can resort to the load-bearing elements and mixtures, such as joists or steel profiles, bricks and poor concrete. This type of construction called vault is used since ancient times in construction, not only for financial reasons, but because it is presented as a quick solution, light, easy to implement and does not require heavy machinery for its assembly.
One of the disadvantages is that the lights to be covered have to be relatively lower than those projected in independent reinforced concrete structures and we are always going to require a point of support that can be a supporting wall or beams or columns. Also, you can cover lights up to 6.00 meters, obviously you have to consider what will be the load that will support.
Let's suppose that we have to cover a room of 3 x 6 meters with a vault structure, and that the perimeter has either concrete beams, or load-bearing walls. First we will place the joists or steel profiles, parallel to the minor light, at a separation that can go from 0.60 meters, depending on what type of blocks or bricks we use.
Once the joists are located, we have to place the blocks in each strip. They can differ a lot, and more taking into account the evolution of the technology of construction materials. This is how we can get ultra-resistant polystyrene, ceramics, cement. Each one will present different load portability characteristics that we will have to take into account before projecting the structure.
It is recommended to maintain a maximum ratio between length (l = in the direction of the beam) and height of the slab (h), l / h = 25 with cement and sand slabs, and l / h = 20, with polystyrene.
Then, we must place the iron structure so that it absorbs the moment generated by the charges. For that we will use irons superior to ø6 in a bidirectional way. The greater load will also occur parallel to the shorter side. Subsequently, we proceed with the filling of the slab using poor concrete.
At National Polystyrene you'll find excellent quality products that you can acquire at the most affordable price.