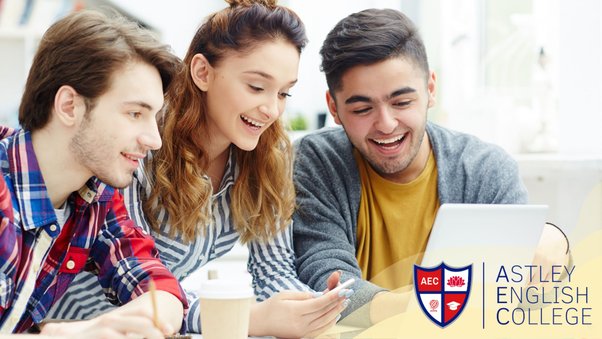 Are you ready to supercharge your academic English skills? Whether you're an international student or a non-native English speaker pursuing higher education in an English-speaking country, mastering academic English is essential for your academic success. This comprehensive guide will delve deep into effective study strategies tailored specifically. From reading comprehension to essay writing, we've got you covered. So, let's embark on this journey to enhance your proficiency and excel in your academic endeavours.
Understanding the Importance of Academic English
Academic English Course is not just about fluency in conversation; it involves mastering the language's nuances, grammar rules, and specialized vocabulary necessary for academic contexts. It's the key to excelling in coursework, research, and exams. Here's why it's crucial:
Academic Achievement
Exceptional academic English skills significantly impact your ability to comprehend course materials, participate in discussions, and perform well in exams and assignments.
Effective Communication
Effective communication is essential in academic settings. Clear and precise writing and speaking skills help you convey your ideas accurately.
Career Opportunities
In today's global job market, proficiency in academic English opens doors to international job opportunities and academic collaborations.
Effective Study Strategies for Academic English Courses
Now, let's explore some powerful strategies to boost your proficiency:
Immerse Yourself in English
Immerse yourself in English in every way possible.
Read English-language books, newspapers, and academic journals.
Watch English-language films and documentaries.
Listen to podcasts or TED Talks in English.
Engage in conversations with native speakers or fellow students.
Build a Strong Vocabulary
Expand your vocabulary systematically.
Create flashcards for new words.
Use vocabulary apps like Quizlet or Anki.
Read academic texts and underline unfamiliar words.
Practice using new words in sentences.
Master Grammar and Syntax
Grammar is the foundation of academic writing.
Brush up on grammar rules.
Use grammar-checking tools like Grammarly.
Seek feedback from professors or language tutors.
Effective Reading Strategies
Reading comprehension is essential to academic success.
Skim through the text before reading it thoroughly.
Take notes while reading.
Summarize each section in your own words.
Discuss the reading with peers to gain different perspectives.
Develop Note-Taking Skills
Effective note-taking is vital for retaining information.
Use a structured note-taking method.
Highlight key points and concepts.
Create concise summaries of lectures or texts.
Organize your notes for easy reference.
Practice Academic Writing
Academic writing involves specific conventions and structures.
Study academic writing guides and style manuals.
Seek feedback on your writing from professors or writing centres.
Practice writing essays, research papers, and reports.
Join Study Groups
Collaborative learning can enhance your understanding of academic English.
Join or form study groups with peers.
Discuss course materials in English.
Share your writing for peer review and feedback.
Time Management and Consistency
Consistency is vital to improvement.
Create a study schedule and stick to it.
Allocate specific time slots for reading, writing, and practising.
Seek Help When Needed
Don't hesitate to seek help if you're struggling.
Visit your university's writing center.
Consult with your professors for clarification.
Consider hiring a private tutor if necessary.
Stay Inquisitive
Keep your curiosity alive.
Ask questions in class.
Explore topics that interest you outside of your coursework.
Engage in academic discussions and debates.
Bonus Tips and Resources for Further Improvement
Before we conclude, here are some additional tips and resources to help you on your journey to academic English proficiency:
Online Language Learning Platforms
Consider using language learning platforms like Duolingo, Babbel, or Rosetta Stone to supplement your studies. These platforms offer structured language lessons and exercises.
Language Exchange Partners
Find a language exchange partner who is a native English speaker. You can practice conversational English, get real-time feedback, and immerse yourself in authentic language usage.
English Language Proficiency Tests
If you're planning to study abroad or pursue a specific academic program, you may need to take English language proficiency tests like the TOEFL or IELTS. Invest time in preparing for these tests as they are often required for admissions.
Online Courses and MOOCs
Explore Massive Open Online Courses (MOOCs) on platforms like Coursera, edX, and FutureLearn. Many of these courses are free and cover various aspects of academic English, including writing and speaking.
Read Widely
Read a variety of materials, including academic papers, novels, and non-fiction books. Diversifying your reading material will expose you to different writing styles and vocabulary.
Pronunciation Practice
Work on your pronunciation using online resources and apps like Forvo or Speechling. Clear pronunciation enhances your spoken English.
Attend Academic Workshops
Many universities offer workshops and seminars focused on academic writing, presentation skills, and research methodologies. Take advantage of these opportunities to refine your academic English skills.
Academic Writing Guides
Refer to academic writing guides and resources such as "The Elements of Style" by William Strunk Jr. and E.B. White or "Publication Manual of the American Psychological Association" (APA style).
Language Apps for Grammar
Explore grammar-focused apps like Grammarly or Oxford Grammar and Punctuation for detailed grammar and punctuation assistance.
Online English Language Communities
Join online forums or communities where learners discuss English language learning strategies, share resources, and offer support and advice.
Remember that consistency and perseverance are essential in your pursuit of academic English proficiency. Set achievable goals, monitor your progress, and celebrate your successes along the way. By implementing these strategies and utilizing the available resources, you'll enhance your academic English skills and increase your chances of excelling in your academics.
Conclusion
Mastering academic English is an ongoing process that requires dedication and practice. By following these effective study strategies, you can boost your proficiency in academic English and open doors to a world of academic and career opportunities. So, embark on this exciting language-learning journey with enthusiasm, and watch as your proficiency soars to new heights, opening doors to academic and career opportunities you never thought possible. Best of luck!