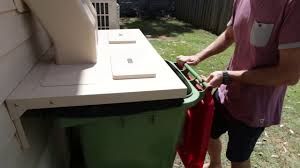 In recent years, the number of consumers that demand new cultural and technological approaches by companies to respond to climate change has grown significantly. From communication, to the distribution or decoration of the establishment. Any phase of the value chain is susceptible to be optimised and the hoteliers who take steps in this sense stand out for being innovative and aware of the reality of their market.
The concept of EcoDesign, which integrates sustainability, functionality and aesthetics, proposes different decorating ideas for your original and practical restaurant. And this is especially interesting for the hoteliers who wonder what added value can be given to a restaurant.
Remember that with Recyclit you can dispose inorganic waste, organic waste and recyclables knowing that you are using an innovative solution made with the most reliable and durable items in the market.
What is the EcoDesign?
It is the sustainable branch of decoration. This methodology aims to analyse the origin, production, transport and treatment of the elements we use to decorate a restaurant, seeking to generate the least impact on the environment. It is a growing phenomenon that is being integrated into the hotel industry through businesses with their own style and that seek to stand out for their commitment to the environment, something especially valued by the younger public.
What added value can be given to a restaurant thanks to EcoDesign?
There are many motivations that can encourage you to use sustainable decoration ideas in your restaurant.
The first is that it supposes a competitive advantage when reducing the costs of manufacturing and waste management; to continue positioning the store as a reference in environmental marketing. It also provides a different aesthetic and proposes innovative ideas for decorating your restaurant with materials and shapes that can adapt to all corners or even change for different uses, generating a unique experience for customers.
But the most important thing is that it is postulated as a restaurant with values ​​and ideals. Something that can help you connect with customers much faster, not to mention that it is fashionable.
Decoration ideas for your restaurant using EcoDesign
Among the criteria that mark this technique are the use of recyclable products or the use of elements (decorative or not) that may have a second chance. Objects that could belong to the old decoration but integrated from a new approach. Let's see a couple of examples below:
A place made 100% cardboard
Among the ideas of sustainable decoration that we have found we talk about a place in Shanghai, where from the chairs to the kitchen utensils or the ceiling are made of cardboard. They do not need to invest in dishwashers because all the containers and dishes are recycled and reused. If a table or a sauce dispenser breaks, they follow the same process avoiding creating waste, offering a visually attractive and totally sustainable customer experience.
Reuse old objects in decoration
Piet Hein Eek is one of the creators of the concept of EcoDesign, something that can be seen in his restaurant located in the old Philips factory in Eindhoven (Germany). It has reused the pipes of the old building to build the bar with a very personal touch and getting great impact on social networks. Turning the hospitality space into a recycling museum is an example of what added value can be given to a restaurant.
What about sustainable cooking?
Be friendly with the environment is a habit that should be applied to the common spaces of your life and an excellent start is the kitchen.
The next time you make a delicious dish for your family think about the preparation of food, the use of their waste and the cleanliness that implies. All these aspects have consequences for the environment, economy and society that can be controlled with the following advice:
Choose seasonal products of good quality: Make your ideal market list, including fresh and nutrient-rich foods. It reduces the purchase of canned products and invests in quality and sustainability. You can also opt for delicious vegetarian options, as a good way to save and be more respectful with the environment.
Do not waste anything: Prepare only the foods that you will consume, in case you have leftovers, remember that the remains of food are always a good input to make other recipes. Everything is a matter of creativity.
Use the greatest variety of foods possible: Good health and pleasure of food are linked to the variety of foods. It is important to obtain the necessary nutrients from each group: Cereals, fruits, vegetables, dairy products, meats and fish.
Save energy: Appliances can become your best allies for saving at home, it all depends on its good use. A good way to implement it is to save water, energy and time with new line refrigerators
Have a cookbook always at hand: Every day look for new ways to surprise your children with delicious recipes. Enjoy with them the preparation of food and experiment with unusual combinations and new flavours.
Grow your food: Your own garden at home will not only make you spend a pleasant time with your loved ones, but you will have the satisfaction and security of producing with your own hands healthy and nutrient-packed food. You can plant foods such as lettuce, carrots, basil, cilantro and other aromatic plants at any time of year, since they only need constant watering.
Ecological cleaning: Baking soda, white vinegar and lemon are good allies for cleaning your kitchen. Absorb bad odours, cut grease and are excellent stain removers without contaminating and without being aggressive to the skin. It decreases the consumption of chemical and toxic products and prefers environmentally friendly products.
If you consider recycling a tedious activity, with Recyclit you can dispose inorganic waste, organic waste and recyclables knowing that you are using an innovative solution made with the most reliable and durable items in the market.