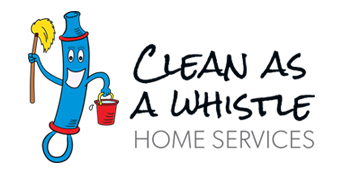 Ah- yes, the never ending domestic cleaning process. Love it or loathe it, there is an inevitable need to keep your home neat and tidy. Much like gardening, some of you may even enjoy cleaning, giving you the mental space that is crucial for some me-time. Then there are those who dread cleaning around the house. I for one, am one of them. I actually have valid reasons for not wanting (or being able to) clean my house. To begin with, the time constraint is a big issue for me. This is because my job requires long hours where I leave early for work and come home late, which leaves little to no time to actually do the cleaning, or have the energy to do it. And apart from that, I just simply do not like to clean.
I get criticised quite a lot about the neatness and cleanliness of my place. I mean, what really is the big deal if you have a few pieces of clothing lying around, or some dust on the top of the shelf? Well, the problem with not picking up my clothes is that they become hazards that can send you face-first to the floor in an instant, as well as the creases on the clothes that come along with it. Dust particles can actually contain toxic compounds that are extremely harmful if inhaled, especially in young children, not to mention unwelcome dust mites that lurk around your home. Time constraints are a big issue in today's society, especially when it comes to domestic cleaning, as I am sure most of you will agree with. Another reason why many people do not like to clean is because they would like to do other things with their time, including spending time outdoors and socialising on a more frequent basis.
But I am here to let you know that there is, of course, a solution. After many recommendations from friends and family (who were fed up with my unclean house!) I had decided to give Clean As A Whistle a call and book an appointment. And let me tell you. readers, that I probably have not seen my place look so great in a very, very long time. All cracks, crevices, and hard to reach places were spotless with a pleasant scent flowing through each room. All the rooms, including the bedrooms, kitchen, laundry and bathrooms. Now, for those that may want some information about the benefits of keeping a clean house, or calling in professionals like Clean As A Whistle, then you have come to the right place. Read on. So, one of the obvious benefits of a clean home is that you keep a clean and sanitised environment for you and your family.
You see, when your home is thoroughly cleaned with high or hospital grade disinfectants, you are obliterating any bacteria like salmonella that are the cause of food poisoning and other infections. But do not forget about the other nasty microorganisms including viruses and germs that can cause ill health and negative impacts to your health and environment. This is why Clean As A Whistle take extra care when sanitising the bathroom where the buildup of mould is common, or the kitchen where nasty E.Coli and salmonella can lurk, compromising your food safety and placing you and your loved ones at risk. Another benefit of keeping your home clean is that it is one of the most effective ways of combatting the onset of allergies such as the all too familiar dust, and it's not so pretty cousin, dirt.
The good news is, Clean As A Whistle also offer high quality vacuuming and dusting services that eliminate the buildup of dust, dirt, and nasty unwanted dust mites alongside many other allergy triggering elements. So what does this mean for you? Cleaner air for you to breathe into your lungs! This is especially valuable should any occupants of your home have respiratory conditions that require high quality air at all times to prevent further complications and relieve existing symptoms. Remember when I mentioned that the things I leave lying around my place are like hazards? Well, getting your house clean with completely eradicate that problem! The risk of injury to various parts of the body, or even fatalities can be much higher when you are situated in a highly disorganised environment. For example, leaving shoes, toys, or other household items lying around the home or living space is a sure-fire way to trip and fall, eventually. Many may think this will be more likely to happen to children, but many household accidents involve adults that have experienced falls, some of which have happened because of hazardous items obstructing walkways or high traffic areas in the home.
Another relative to dust and dirt, being the third cousin, is mould. Mould grows rapidly, and multiplies in moist and damp areas, especially in warm environments. Mould is one of the most prominent culprits of triggering cold and flu-like symptoms, allergic reactions, and other impacts on the respiratory system. Bathroom cleaning services are second to none at Clean As A Whistle, with industry leading cleaning products that eliminate mould effortlessly. I also noticed that my shower tiles were sparkling and looked much whiter. Truly high quality. The ultimate benefit of domestic cleaning services, or one of, also includes eliminating the likelihood of critters and pests making their way into your home and creating a new breeding ground for themselves. Now, I am all for animals of any species, but I definitely do not appreciate pests lurking around in my home as I am sure both parties do not need the added stress of trying to catch or run away from one another. Many pests are the master of disguise, meaning in many cases you may not even be aware that they are there amongst all the dust and dirt ridden areas.
Contact Clean As A Whistle to ensure that you are not faced with any nasty surprises in the form of a pest running out from under untidy areas, especially when children are present. The professional grade domestic cleaning services offered by Clean As A Whistle will be sure to impress you as much as it impressed me. Wave goodbye to coming home to a messy and unclean environment from a long day at work, or a long day of outings! Make the right choice for you and your family's health today.