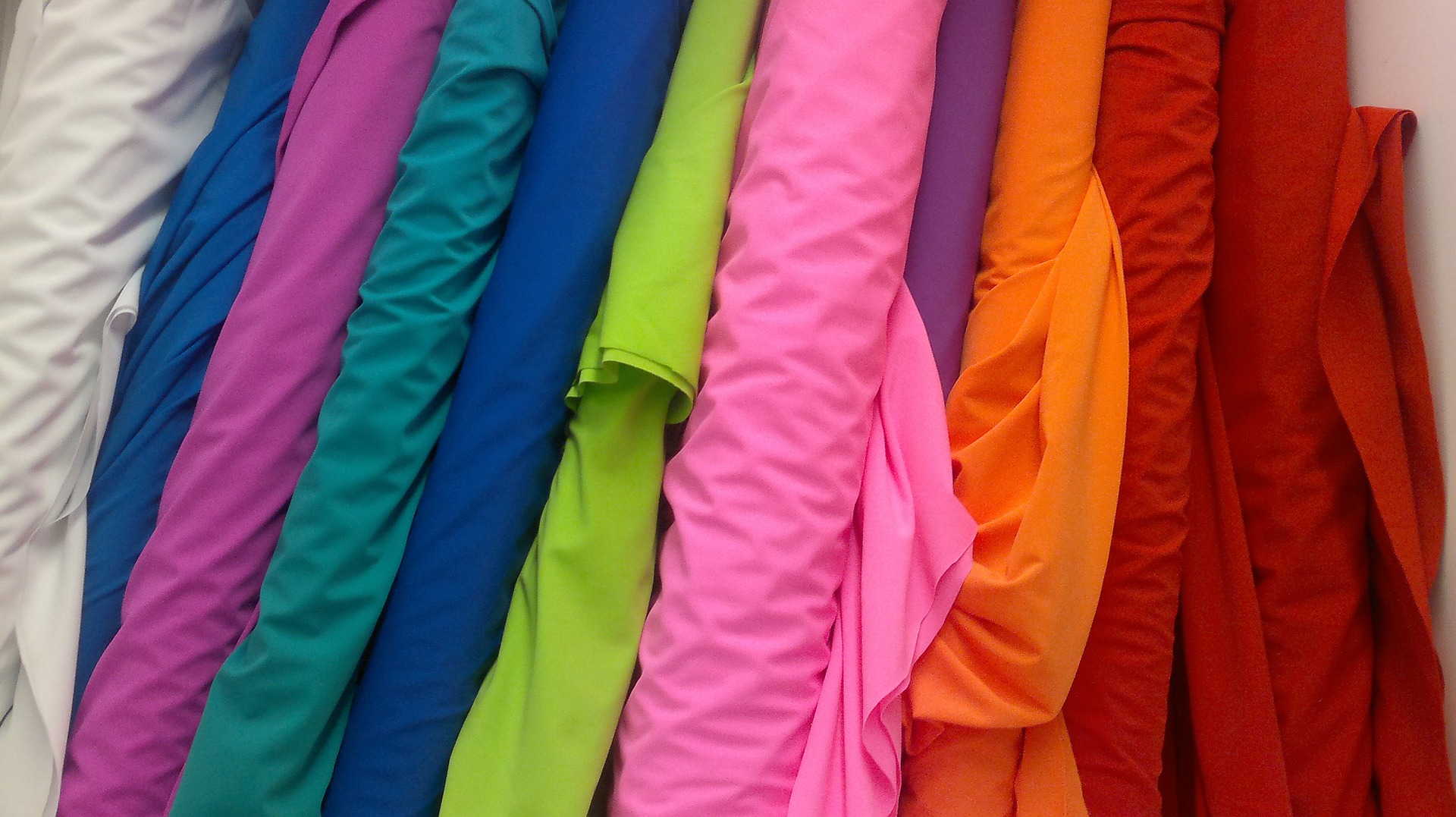 Exercising in summer can be unpleasant when the high temperatures cause you to sweat too much and the clothes begin to soak. To avoid this uncomfortable feeling, it is best to have clothes made with fabrics suitable for sport at this time. This should evacuate sweat and keep athletes cool and dry. Leading sportswear companies have developed their own technologies with which to solve this problem and have implemented them in different types of garments. Do you know what kind of sports fabrics can help you exercise this summer without ending up soaked in sweat?
Fast and flexible solutions if you need sportwear, contact us today here at EVO sportswear!
DRI-FIT Fabric
A DRI-Fit fabric made with high performance microfiber polyester that expels the sweat that is produced in the body to reach the surface of the fabric, expands and evaporates without getting your clothes wet. Or put another way, a technology that wants to prevent us from feeling like in a sauna when doing sports on hot days.
This t-shirt repels skin sweat, a basic t-shirt to play sports on any occasion and ensure that nobody is going to get wet in sweat. The freshness of this garment is achieved by being made with the aforementioned fabric 100% formed with polyester. It also has mesh side panels for better ventilation. This shirt also, because of its basic design, can be used not only for exercise, but it is also valid to wear in the daily routine when going out in the hottest moments.
A shirt is made of cotton and polyester
Manufacturers also market a ideal shirt to feel cool in the summer. This time it is a model created with cotton and polyester of the Dri-FIT fabric to form a different garment than the previous one. Being cotton is softer to the touch for those who prefer to feel such softness during physical activity, while the sweat evaporates.
Its design maintains perspiration and comfort while running
Maximum comfort is also achieved with shorts that perspire properly during exercise. This type of fabric is a guarantee of freshness and dryness from sweating. The technology of the sportswear manufacturer repels the sweat of the body and also has a shorter and tighter design to facilitate freedom of movement avoiding friction and that the air reaches the legs better.
Sport socks
These socks allow the foot to breathe and not be wet
Sports socks are usually one of the great forgotten. Sometimes any model is used without taking into account that it is important that these are also of quality so as not to have the foot soaked and smelly when one takes off the shoe. The Nike Multiplier is a quality model designed with Dri-FIT technology to capillarise sweat and keep feet dry. They are also light and comfortable to be made of nylon, cotton, polyester and elastic and are for sale in a pack of two pairs for everyone to find those that fit their sports outfit.
What kind of sportswear is better for training?
The clothes you use to exercise or perform some physical activity can influence your performance. Know which one is perfect for you.
It is important to have sportswear appropriate to the type of exercise you do. The purpose, beyond carrying the latest trends, is that you feel comfortable, otherwise, what you wear could have a negative impact on your performance.
T-shirts
The main thing you should consider in t-shirts is the fabric. If you do high-impact exercise or sweat a lot, use polyester t-shirts, this type of material is suitable for your skin to perspire and keep you cool.
You can also use cotton t-shirts for low-impact exercises that don't make you sweat. No matter what physical activity you do, choose a size that you feel comfortable with. Avoid being too baggy or excessively stuck.
Pants and shorts
If you run or like to ride a bike, use cotton pants of your size, since if they are lose you can trip over them. It is also good to wear shorts if you feel more comfortable.
As for the fabric, it is preferable that you avoid garments made of rigid materials. Better choose pants with lycra or springs so you can flex your legs comfortably. The fitness pants are tighter and you can also use them to run or work with equipment in the gym.
Footwear
Just as soccer players use special footwear to play, you should also do it depending on the exercise you enjoy doing. To run or walk you should opt for lightweight sneakers with thick soles, so the impact of the ground will not affect your knees.
Make sure that they are made of very flexible materials, that they weigh little and that they are breathable to keep your feet cool and that they do not wear out at the first time. There are many amazing designs, you just have to choose some that you like.
The best sports shirts according to the material
When buying a shirt for sports, we must take into account the type of exercise we will perform. It is not the same for example practicing aerobics, where you are going to have to move a lot and with agility, then to do pilates or yoga.
Sweat is a very important element that you should keep in mind, so you should take great care of the fabric of the shirts you buy. Both men and women should keep in mind that your performance and comfort depend largely on the shirt you choose.
Cotton t-shirts are the ones that best absorb sweat and are a natural material, so they are the most used type of truck driver.
Polyester t-shirts perspire very well and absorb sweat, so they are ideal for example to do some running.
As for nylon t-shirts, they have a good sweat absorption, but they also allow liquids to dry quickly. They are ideal for yoga, pilates or the nation. Many nylon jackets are also made, since they are waterproof and are very good for running with rain.
Elastane is made of nylon and polyester, making it an ideal material for sports and has all the benefits of both materials. They are very resistant and elastic, so they will also last a long time.
With this in mind, the most logical thing is that for many sports or just to go to the gym we use cotton t-shirts that sweat well.
Here at EVO Sportswear we design and develop the excellent sport clothing personalised according to your needs. Contact us today to know more about our products!