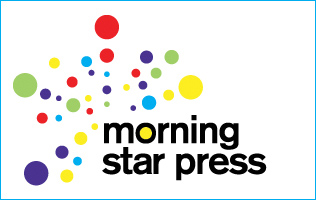 Digital printing is a process that involves the direct reproduction of an electronic file or document on paper, or any other type of material.
There are many methods, but the most common is ink in inkjet printer by cartridges, or by means of toner, in the case of laser machinery.
This technique is commonly used by companies and individuals for internal use, or by small printing businesses, since it is the most effective and fastest way to carry out low-volume projects with enviable quality.
In this way, the digital press revolutionised the world of graphic arts, thanks to its immediacy and the high quality it offers, ideal for short runs and simple jobs. For these reasons, many people choose to acquire and maintain this form of printing in their homes and businesses.
If you want a leading provider of printing services helping you establish your brand and working on your professional brochures, here at Morning Star Press you will find more than 50 years of experience working towards your business' success.
Almost all our products in short shots are printed in digital
Advantages of digital printing
Thanks to its versatility and practicality in the management of the reproduction cycle, the digital press every day that passes, its use is increased at the time of putting it into practice, compared to other more expensive and complex practices.
Some of the advantages offered by this form of printing are:
Short runs
Already for the simple fact of not needing the implementation of plates, this method allows to print from a pamphlet model, a copy of a book of 200 pages, to even get to print larger quantities as of 1000 units of advertising flyers. Although, although it is true, that the specialists in the field recommend, that it be used for the reproduction of up to 200 sheets in colour or up to 1000 sheets in black and white, since at these points other practices would begin to be more profitable.
Speed
Not only its multiple functions make this technique the favourite of many people, but digital printing is considered as the fastest way to get the copy of a book, for example.
Personalisation
Within the advertising world, offering personalized services is a very useful and indispensable resource today, when it comes to attracting customers. For example, you can put the person's name or logo on the cover of a printed project, in a technically simple and instantaneous way.
Its versatility
The digital press has gained great ground in the area of ​​international graphics, thanks to the large number of functions that adapt to all the needs of the general public, such as printing in colour, black and white, reproducing several copies, format adaptation, among others.
Out of Stock
This mode allows you to print only what is necessary, as well as reprint at any other time, with the possibility of editing the content to correct errors.
Variety of materials
Another important feature is that it allows printing on various materials in addition to paper, such as adhesives, vinyl, cardboard and other derivatives. In this way it is possible to address a larger field covering large demands in the current market.
Special effects
Through digital printing, not only can conventional images be reproduced, but it can also be printed with white ink and even engraved on products, which has made a difference with other printing techniques.
Types of digital printing, large format and small format
Digital printing has two aspects depending on the size: the small format and the large format.
The first format (the small one) despite being one of the most used worldwide, has some technical limitations, such as not being able to have a size 50 x 70.
On the other hand, the large format is ideal for large projects such as advertising messages or advertisements. But it also suffers from certain disadvantages, such as the ecological issue and the costs of carrying it out.
Among the largest impressions are those known as gigantography, which consists of printing large-format posters or advertising posters, which are usually 70 x 100 cm. These prints are made by an inkjet, laser or chemical development process, which provide excellent graphic results but are quite harmful to the environment.
However, today some printing equipment working on latex ink is being developed, which is less ecologically harmful compared to those mentioned above, although they are still the most used by most printers.
Digital printing – Advances in the modern world
Technological advances have allowed the digital printing press to gain more and more ground in the field of communication services. This is thanks to the appearance of new equipment and services that in previous centuries were not present and that gave a 180 degree turn to graphic arts, such as the Internet and smartphones.
The market has a clear trend towards a more personalized service, also in an increasingly short time, which is why large companies invest in digital printing machines in order to cover this type of needs, which with the passing of the years become more demanding.
Perhaps one of the most recognized advances in the art of digital printing is the diversification of the supports admitted at the time of printing, not only on traditional paper or its various derivatives, but also directly on acetate, fabrics, Vinyl and other materials.
Technology, in general, advances by leaps and bounds and in the world of digital printing was not going to be less, manufacturers are increasingly creating more sophisticated printing machines, with multiple functions, to create better stability in the development of the production, as well as in the colour palette and the use of different inks. In this sector, we also work on the ecological path, seeking that these practices have the least possible impact on the environment.
Contact us today for more information and make a great brochure with the help of true professionals with a lot of time offering excellent services to Australian businesses.