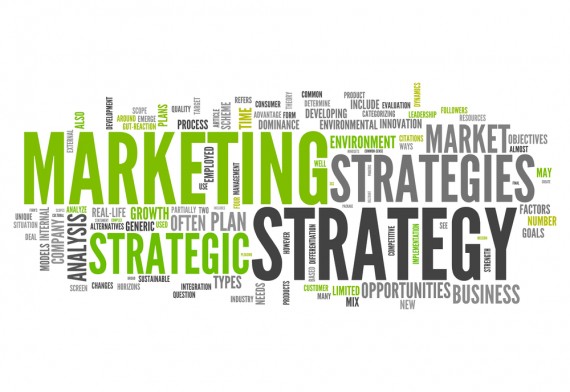 Surely on many occasions you have asked yourself what online marketing is and why you have to use it in your company. The truth is that the internet has meant a radical change in the way we communicate at the corporate level. And not only in the online communication, but also in everything related to online sales.
The users already work daily on the internet. Every day there are more digital natives. Every day there are more mobile and more and more searches made from these devices. Under this perspective, not knowing what online marketing is or not working on internet strategy actions for your company, you may be assuming losing customers and revenues.
Digital marketing or online marketing consists in carrying out actions focused on communication and sales that are carried out through the internet. It is a very broad concept that encompasses the design of web pages, social networks, forums, content, internet advertising, images, videos and multimedia content, etc. At imab2b we have a highly qualified staff that will help create an online space for your business that is reliable and efficient for all customers, all this supported by eye-catching images and photos.
What is the purpose of online marketing?
The goal of digital marketing is always to sell online. Though not always. Everything will depend on your type of company. If you have a company, your goal without any doubt is to sell online. Whether you are an online store or sell services, digital marketing will help you to make them known and to market them
If you are a public administration, your goal is not usually to sell, but to communicate, and on many occasions, to attract people and users to the services or activities you perform. Depending on the objectives of each company, the sales and communication channels will be different. Its preparation, elaboration and execution are what is called an online strategy.
What is digital marketing?
Digital marketing is a concept that includes tactics, tricks and strategies aimed at generating visibility on the internet (in the first place), views of our website (in second place) and if everything goes well, sales (desired goal). Now, think for a minute. The Internet is atomised by thousands of companies from all sectors. And yet, Google only shows 10 results on the first page.
If you are not on this first page, they will never get to know you, they will never enter your website and you will never have sales.
Online marketing consists of many channels, we detail here some of the main ones:
Design of web pages and online stores. The goal is to build well-made websites that help achieve sales. Not only the aesthetics matter, the fundamental thing is the effectiveness
Positioning / SEO. It is the main leg of internet strategy. Web positioning are tactics and strategies to make the company and its products or services visible in Google. It is the main area that you should work in your company.
Social networks. They are the leg of online communication and brand image.
Mailing. One of the main channels of digital marketing and one of the most effective. It consists in sending commercial or informative mails to users who have asked for it.
Payment advertising. The future of the internet passes through paid online advertising, both on social networks and in Adwords. It works very well, but you must have a budget to make the investment
The blog is a fundamental channel to attract quality traffic to your website. It is the main online marketing channel from which to increase visits.
Can I do online marketing for free?
Yes, but it is not advisable. It is a common mistake to think about free online marketing, to save costs in the company. It is not advisable to do so because it will imply that not spending time and effort will probably go wrong.
Important. Beware of those "false" marketing consultants who bet on very low prices, because many are not experts and in the long run, the cheap can be very expensive.
Where to learn online marketing?
At present, there are official centres where you can learn digital marketing and very specific areas. However, our recommendation is that if you are interested in training in digital marketing, go to companies or Online Marketing Agencies that offer you a specialised training adapted to your needs.
Previously, think if you need to learn digital marketing are your employees or your management team. The latter, rather than training, they usually need to acquire digital skills, so the training program may be different. Make sure you hire quality digital marketing training, find out in advance and always ask for references and several quotes.
How much to invest in digital marketing?
There is no standard answer for this question. By default, digital marketing is always made to measure, customised according to the needs of each company, its products and / or services, objective, sector, etc.
That is why the amount to invest in digital marketing varies greatly from one company to another.
5 false myths of online marketing
Digital marketing is a sector in which you will find many false myths, which you should not believe in any way.
1.- It's free
Online marketing is not free, nor costs $ 200. If the price is high, you may not be able to pay it, but if it is excessively low, be suspicious. An amateur will not help you sell online.
2.- It works in the short term
Never. In the internet there is no short term unless you do paid advertising campaigns in Adwords or social networks. If someone tells you that in 2 months you will be able to sell on the internet all you want, you are cheating.
3.- You can become rich with a blog
Blogs are fashionable and being Blogger is attractive. However, only one in 1,000 blogs reaches success and monetize enough to live on it.
4.- For positioning you only need 10 keywords
Web positioning is the most important leg and where you should invest most of online marketing. Positioning is expensive because of the large number of things that need to be done, so someone tells you that with 20 keywords on your website, you're going to appear on Google, you do not know about positioning.
5.- Social networks can be managed by my son who knows Facebook
Social networks are a fundamental communication channel in the internet. That's why at the moment there are many people who want to learn and specialise in social networks and Community Manager.