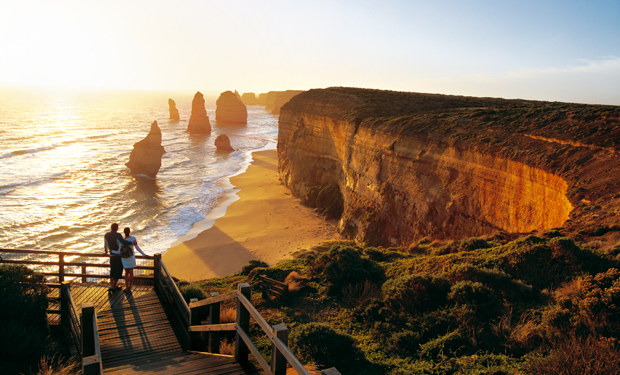 Specialists in Italy gastronomy, agree that these are considered the delights of this country with a list of the most iconic pastas in that country.
Pasta is one of the most representative dishes of Italian gastronomy, which can be prepared in different ways and with multiple ingredients; however, there are some recipes already established that have stayed in the taste of diners.
Remember that if you want to taste the most delicious dishes of Italian food, here At Fernando's you will find an excellent environment and premium Italian dishes for your delight. Visit us!
Vermicelli with Vongole
It is one of the most traditional dishes of Naples, they are spaghetti with clams, perfect to accompany with a good white wine. It is cooked with a sauce of garlic and virgin olive oil, white wine and clams of the Adriatic Sea. Add a pinch of pepper or peperoncini (a type of Italian pepper). Some add tomato and others prefer to do it without it (in this case the dish is known as spaghetti alle vongole in bianco). They say that the tomato version is much tastier. It will be necessary to try both in order to verify it.
Spaghetti al Ragu alla Bolognese
Bolognese spaghetti is one of the most internationalised Italian dishes with more variants. It is very difficult to find a place where the traditional recipe is reproduced faithfully, as the Italians from Bologna do. Originally, this dish was cooked without tomatoes and the meat was cooked in white wine and milk. The origins of this sauce are lost in Ancient Rome and the Middle Ages.
In Bologna, this stew was born in the stately tables of the nobles. Today, the recipe considered official is that of Emilia Romagna, presented in 1982 by a Bologna delegation in the Chamber of Commerce. It emphasizes using a cut of lean meat called cartella de buey or veal (never pork) and frying the onion and morron with bacon.
The Trenette to Pesto
It is a dish from Genoa and its green colour reveals one of the most famous sauces in Italy: the pesto. In this recipe, the trenette, similar to the spaghetti, is prepared with basil, garlic, walnut or pine nut and extra olive oil. It's amazing how such simple ingredients result in such a rich dish. Sometimes potatoes cooked in pieces are added. According to the tradition, in this way more flavour and integrity is given to the dish. It is possible to find this same recipe made with noodles, linguine or any other variant.
Fettuccine alla Puttanesca
The fetuccini alla puttanesca. (Yes, its name comes from the prostitutes of Naples who prepared this recipe between client and client to regain strength. And they did it with the first thing they had in the cupboard), these ingredients used to be: garlic, tomato, dried chilli peppers, virgin olive oil and anchovies in brine. It is also said that this recipe was prepared in restaurants with dating houses. Hence his name of bad reputation.
Pizza Margheritta
It is said that in 1889, to honour the queen of Italy, Margarita de Saboya, the chef Raffaele Esposito of from the pizzeria Brandil created the Margarita pizza, representing with its ingredients (tomato, mozzarella and basil) the colours of the Italian flag. It was the first recipe to incorporate cheese into this dish. Currently, the recipe is still intact.
Fettuccine with Duck and Gravy Sauce
This pasta is prepared with a duck confit, cherry tomatoes, green beans, asparagus, gravy and Parmesan cheese. It is a fusion of Mediterranean flavours with a touch of French seasoning, given by the duck.
Lasagna Rustica alla Bolognese
Lasagna is a pasta that is formed with flat sheets of wheat semolina pasta that is piled in layers with fillings (ragù), cheeses and assorted sauces. In this case, when it is a bolognesa, it is added between layer and layer of pasta the ragu (mixture of braised stewed meat with tomato sauce and spices), white sauce (béchamel) and red sauce of pure tomato. The gastronomic history of Italy mentions that in the 18th century it was for the first time this dish was tried, originally it did not have béchamel sauce, since it is originally from France, historians mention that it was adopted at the beginning of the 19th century by the Italian bourgeoisie, thus remaining the recipe that we currently know and eat.
The cannelloni
The cannelloni (cannelloni in Italian) is a recipe original from Catalonia, Spain, was made since the early nineteenth century but after expeditions and trips, the Italian bourgeoisie adapted and improved them by adding white sauce béchamel.
This dish is a very thin, square paste, which when rolled is like crepe, these are filled with Bolognese sauce, meat or any vegetable, in turn, covered with Pomodoro sauce, white sauce or the sauce that the recipe requires. In the image, chicken cannelloni with mole.
Ravioli stuffed with salmon and mascarpone cheese
The ravioli is one of the classic stuffed pastas of Italy, usually two layers of pasta to which they are stuffed with veal, fish, cheese or spinach, then left to dry, boiled and then added another sauce or ragu.
Spaghetti alla Carbonara
Its origin is in Rome and the original recipe is based on eggs, pecorino Romano or parmesan cheese, olive oil, guanciale and black pepper. The name of this sauce comes from coal: in the north of Italy it was an indispensable dish in the diet of the miners. It is also said that the visual effect of the sauce when you add some black pepper is associated with this mineral, that's why its name.
Delicious dishes from all kinds of cuisines, especially Italian cuisine. coming together with an excellent environment for eating and having a great soirée. We are located in 118 Norton Street, Leichhardt, Sydney. If you want to make a reservation you can call us: (02) 9560 7957 and have a wonderful night here At Fernando's.