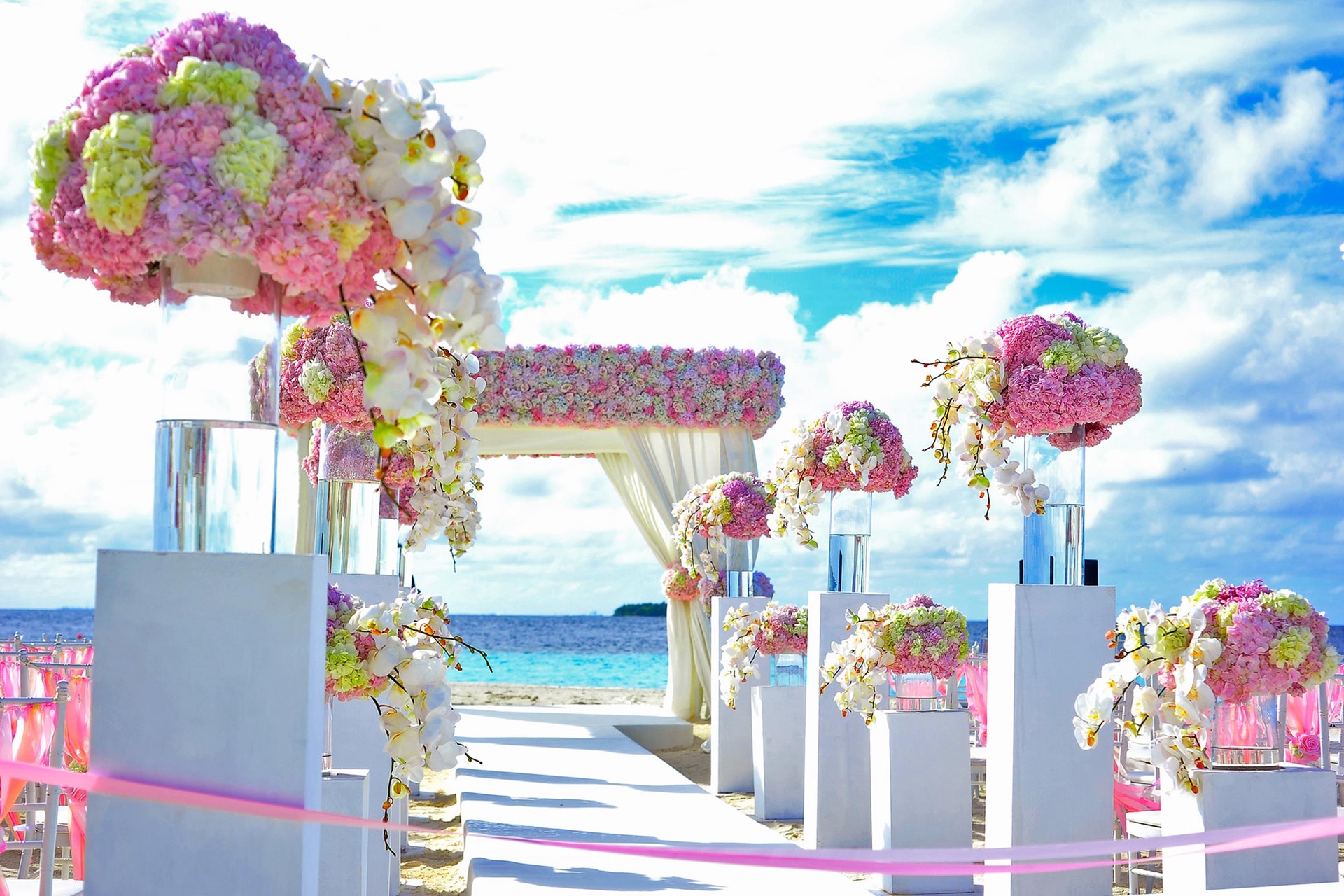 You are getting married and you are asking: how to plan a wedding? Wedding preparations are one of your biggest headaches. What about the ceremony, the guests, the honeymoon, the groom, the bride (of course).
Everything has to be perfect. That is why it is important that you have a checklist with everything you need to plan your wedding.
Here at My Ideal Wedding we provide you with everything you need for a memorable weeding that will leave everyone surprised. We will help you find the most adequate places in Australia for anything you look for when organising a memorable wedding, from bridesmaid dresses to makeup, wedding planning, cakes, decoration, flowers, photographers and anything you need to have a memorable day that will be one of the happiest memories in your entire lifetime.
The checklist of your wedding step by step
Since we do not want to get nervous or overwhelmed, we're going to divide this checklist in different steps. We know that you are very excited and that you want to handle everything at the same time. However, we recommend that you think with logic and that you measure the times well.
Much better to plan your wedding step by step than not to the crazy and without any planning.
The essential
What is essential in a wedding? Everything you can think of! But the reality is that there are some preparations that rush more than others. That they give you the "yes, I want" is the first, logically, but there are other very important ones.
Choose a date. Yes, this is the first thing you have to decide, when you want to get married. And you know that it will not be worth anyone.
How will your ceremony be? Another of the fundamental things to prepare a wedding, civil or religious?
Place of the banquet. The good thing about this part is that you will taste delicacies from many places until you find the combination that fits you.
Make the guest list. A piece of advice, define a limit; then you can always surpass it.
Set a budget It is not the most important thing, but it is necessary to have an orientated one. We have been in beautiful weddings with little budget and horrible millionaires. Imagination and love multiply.
The ceremony, religious or civil?
At this point in life and more if you have made the decision to marry you already know what kind of ceremony you are going to do.
Because you already know a little bit, right?
In any case and whatever you may have to know the procedures that must be carried out for both a religious wedding or a civil wedding. By the way, have you chosen godparents and bridesmaids?
It is time to cross out in your checklist who will accompany you on this day.
Remember:
Review the legal procedures to perform the wedding.
Rings are very important.
The decoration. We think it has to go according to how you are as a couple, think about what unites you and also what makes you different so that the decoration carries your essence.
The banquet
The people who will go to your wedding love you and will love you. But we're not sure if they'll love you more if you give them good food. Food at weddings (like music) is fundamental. It has to be up to it. Take your time and try all the alternatives you can.
Once you have decided the menu; it's time to decide the decoration, the centrepieces or the candy bar.
It's time to choose the suppliers
We've already anticipated in the previous point that music is one of the key elements in a wedding. A bad musical experience can ruin a wedding. And we do not mean just the music of the cups; but the ambient music at the banquet. A good alternative to find the right music is surfing Spotify. They have a lot of music lists for weddings like yours.
We remind you of some others:
Catering for the cocktail. It is very important to find a catering for weddings, specialised and serious.
Music (We recommend a live band).
Find a photographer.
If you are the groom
We're not going to discover anything, you have to be impeccable, but you know who the queen of the ceremony is. In any case, check that at least your suit, your watch, and your shoes meet the expectation.
If you are the bride
First, relax. This day is a day for you to enjoy, not for you to be aware of everyone and suffer. Enjoy the people who accompany you, attentive but without falling into perfectionism, because then you will lose everything.
What do you have to cross off the list?
Wedding dress (complicated part, but magical when you have it).
Someone will give them to you, surely your friends.
It is a very given complement to be a familiar object, nice, no?
Honeymoon
When you debate about the type of honeymoon you want, think about if you fancy a romantic or adventurous or cosmopolitan trip, for example. And then you are deciding whether beach, mountain or just asphalt.
Anyway, you can always look online to discover destinations and combinations for your honeymoon. For example, how about New York? It is always a great option. Or …, the Maldives and Africa, honeymoon combined? Take a look at the best proposals online.
Review the following:
Dates
And you want to discover the world!
Finishing details
Many of these last brushstrokes will depend on the type of wedding you want. At this point of our wedding list we will consider things such as the accommodation of the guests, the transportation, the seating plan or the gifts for the guests. You will be tired of solving all of the above, but it is the moment, without a doubt, to bring out your good taste and surprise them all.
Remember planning a wedding is a delicate task, with our online wedding planner you can easily achieve the wedding you have always wanted.