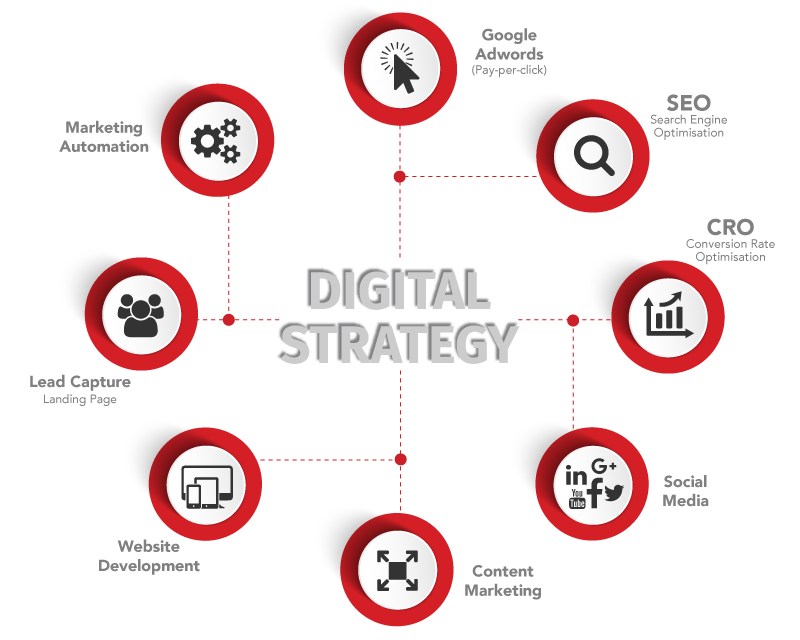 Do you have the right funding to keep the business running? Is your SEO agency doing the right job? Are your co-partners or employees faithful to you? Are you making the right moves?
Everyone tends to have a mindset that setting up and running a business of your own is the easiest way to earn money. Well, is it? No! Running a business successfully is not a layman's job! If it was really that easy a task to do so, every second person out there would have set up his/ her own business and would be a millionaire today! There are a number of aspects to be looked into.
Every entrepreneur is different
Figuring out the answers to these questions by yourself can be a little tough. Sometimes, you need an opinion or view of a third person to tell you what you might not be able to view. All the entrepreneurs wish to have marked their names at the top in the list of most successful entrepreneurs and earn a generous living for themselves. Each of them requires effective strategies, a good SEO agency to look after the SEO marketing techniques and a skilful team for assistance.
All the businesses are different in their own way. However, there are a few common mistakes which each of them tends to make. Given below is a list of such probable errors that you might be making in your business. Have a look and know for yourself where you might be going wrong!
You tend to vouch for newer strategies too often
Are you giving enough time to the plans you devise to work and reap results? More often, we get impatient in businesses. There are newer strategies designed in the course that sound more appealing than the previous ones. So, you switch on to the newer one. But, do you give it enough time to observe the results? Do you tend to give up too quickly on them?
Implementation takes time
When it comes to marketing for your business and trusting the SEO agency, this way of action isn't right. You need to give sufficient time to your ideas for them to flourish. Research well before you start implementing any strategy. However, once you begin with it, be patient for it to show results. If it doesn't work out, try the next newer version you have in mind.
You aren't exactly panned up for the future
This is the most common mistakes business owners tend to make. Having a good plan in mind to run the business is essential. When we talk about plans, we mean the kind of planning that is well sought-out on paper and not just in mind.
The planning for the future of the business should be well-laid out. The targets you wish to achieve should be jotted down. The risks involved in it and their monitoring checks should be thought of in advance too. The risks involved with the work of your SEO agency or your production department are essential to be looked into.
Being department specific helps
Be clear with all the different aspects involved in the business. Each department that comes under the running of the business successfully should have a set of targets and goals laid out to be worked upon. The SEO agency working for you should have futuristic approaches set up in advance too.
You are not outsourcing efficiently
Some of you might have the habit of taking up all the work upon yourself. Nobody can run a successful business solely by his/ her own without any assistance. An entrepreneur cannot be perfect at everything. Even if you are good at multiple things, you don't have to them all by yourself! You are a business owner, hire people to work for you!
Freelancers gaining popularity
Freelancing has gained huge popularity in recent years. Business owners these days are hiring freelancers to do different tasks for them. Diving work among employees or freelancers under you would ease out your work. In fact, it will make you more productive.
Let the experts deal with it
Do the part that you are best at. Divide the remaining work amongst other eligible people under or beside you. For example, you don't have to handle the marketing by yourself when a good SEO agency that is expert in it can do so for you! You don't have to program a website or an app for your business when you can hire better programmers to do the job for you. Learn to work smartly.
You tend to compromise a lot
Offering discounts on your products or services is a good idea. It is very effective in getting newer customers to make a purchase with you. However, the discounting strategy is not always a positive thing for the business.
Discount coupons on offer
There are a lot of SEO agencies that suggest this as a very powerful tool to make profits. Every consumer develops an urge to purchase the product or service if he/ she sees a good discount deal out there! However, you need to keep a check on your profit margins in this process.
Watch out for the drawbacks
You will find that a lot of customers get attracted to your business only when you have something on offer! At other times, they don't purchase the utility you are selling at all. Be aware of such conditions and let your SEO agency plan it out effectively for you.
These were some of the common things that you might be doing wrong for your business. Do not get disheartened! Every entrepreneur makes a fair share of mistakes while running the business. And guess what, there are always newer mistakes that he/ she might end up making! The key is to look back on the errors that you might be making and rectify those in time.
To help you out with your business, MLK Marketing  Melbourne stands as one of the finest firms to take care of your business marketing needs. Being amongst the top SEO agencies in town, it has got just the expertise that you need! Trust them with your business marketing solutions without a doubt and see your business flourish and make its way to the top!