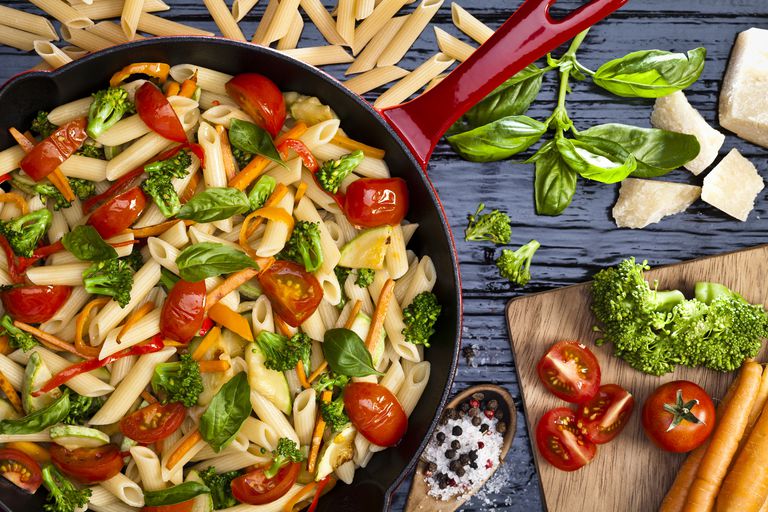 Italian food is more than just food. It's a culture and a culinary excellence built upon thousands of years of adaptation and versatility. Do you love Italian food? If so, you aren't alone. After all, this is one of the most well-known cooking styles from around the globe. However, there are some terms and phrases that are a bit confusing if you aren't a chef and knowledgeable in the kitchen. As a result, it may be beneficial to get to know some of the most common terms used in Italian cooking. Not only will it help you with your own recipes, but also make ordering Italian food much easier.
Al Dente
The literal definition is "to the tooth." Usually heard when cooking pasta, al dente means the pasta, after being cooked, should have "bite" left to it. The term is also used for cooking veggies, another ingredient that should not be overcooked.
Cacciatore
The Italian word that represents hunter. For recipes, such as pollo alla cacciatore, it means "hunter-style chicken." In most cases, dishes including cacciatore are prepared with wine, herbs, peppers, tomatoes and onions.
Antipasti
This word means appetizers or starters. Antipasti can consist of cured meats, cheeses, olives and usually, bruschetta. Our antipasti here at Fernandos Italian are made with elegance and taste in mind, as we house the leading ingredients to ensure you will love our food.
Casalinga
The Italian translation of Casalinga is housewife. However, this also refers to food that is homemade.
Peperone
Don't get this term twisted with the popular pizza topping pepperoni. Peperone refers to peppers. If you have just one pepper.
Ceci
While this is a small and short word, it has a huge meaning. In fact, if you see ceci on a menu, it means chickpeas or garbanzo beans. This is often seen in various soups and pasta dishes.
Arancini
This word means "little orange." It is the name of the delicious risotto balls that are deep fried. Traditionally, these are stuffed full of peas, ragu and mozzarella; however, they can be made with all sorts of combinations.
Ribollita
Ribollita is a Tuscan soup that always includes some type of leftover bread, beans and an array of vegetables. The literal translation of this word is "re-boiled."
Panzanella
While this word comes from Tuscany, it is a dish that is enjoyed throughout Italy. Panzanella is a special type of salad, made out of tomatoes and toasted bread.
Bianca
In English, Bianca means white. You might locate the word on menus or in recipes referencing pizza. In most cases, pizza Bianca will be tipped with parmesan cheese, but doesn't include pasta or tomato sauce.
Now that you have brushed up on your Italian food terminology, you are ready to embark on a "tour of Italy," enjoying all the delicious dishes this country offers. Here at Fernandos Italian we have been labelled as the leading Italian restaurant in Sydney, that continuously administer state of the art food, a vibrant environment and high client satisfaction. If you are eager to dive into Italy's pride, contact us today!