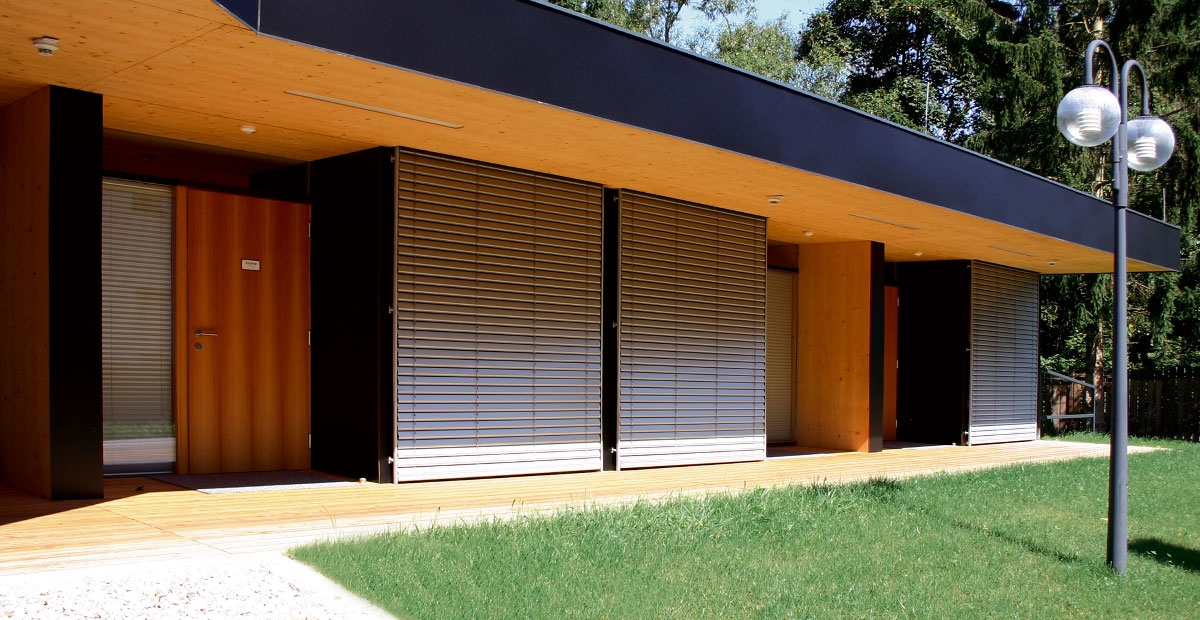 Home is where our heart is. At the end of the long, tiring day, what we look forward to is going and relaxing in our cosy and elegant house and in this modern era, with all the new technological changes and adaptations, latest interior trends and functional designs are playing a pivotal role in converting a house into a home. A simple and minor change in the window furnishings can revive and rejuvenate the aura of your entire dwelling. The best way to achieve it is by replacing your old and traditional curtains with modern and elegant blinds, shutters and awnings. Whether you're renovating your existing home or moving into a brand-new place, there are some points to be kept in mind while choosing the right blinds, shutters and awnings for your ambience. Sure Shade administer exceptional installation services both in Australia and the USA, we ensure all our clients are looked after and provide leading blind installation services.
Ambience, Style & Décor
Make sure the blinds, shutters or awnings you select, complements the style and décor of your place to give it a rich and tranquil look. Everything needs to blend well together, hence why Sure Shade have a design team that will collaborate with you and identify the right colour tones, shapes and sizes to suit your needs and really get the most out of your blinds.
Location & Surroundings
The location of your property plays a vital role in choosing the right blinds, shutters and awnings. If you are situated in the countryside, the use of neutral colours will be appealing, or else use bright colour blinds for your city house. You might need to consider shutters for protection against sun, wind and storms or for city houses you can choose from the wide variety of interior shutters that protects and controls the circulation of air and light in the house. Functionality and elegance are the two main pylons we ensure here at Sure Shade and we always deliver!
Purpose
Prior to finalising any blinds, shutters or awnings, consider the purpose you're installing it for. While they provide privacy and protection, they can also control the heat, light and air entering in your accommodation and thus minimise the energy bills. Consider the purpose; it will help you select the best one. Our team of experts will liaise with you to ensure that you have the right blinds for your applications.
Climate
Climate is the one important factor that you need to consider before choosing that perfect awning for your place. For extreme climatic conditions, there are awning models that are designed with insulation and climate control features. Here at Sure Shade we are constantly developing our designs to suit our client's needs. With state-of-the-art installation services, you can't go wrong with us.
Safety
No matter what and the situation, your safety is always the prime concern.  Go for a taut and well-protected blind. awnings are also high in demand. This ensures that your are safe, with easy to operate blinds that are built to last.
Moving forward, lets discuss some common mistakes made when choosing blinds. Firstly, the choice of the cheap solution. When it comes to choosing blinds, shutters or awnings always prefer and go for high quality products. You might feel like you are spending more, but quality will last for six to eight years, while cheap, low-quality coverings would deteriorate within a year or two. Secondly, the need to match everything. Every window in the house doesn't need to be furnished the same. Go with the décor of every room and choose the colour and fabric of the windows accordingly. This will save you the hassle and ultimately make your home look stunning. Thirdly, style over function! Make sure that the style doesn't hinder the functionality of the window. For instance, outdoor blinds, shutters or awnings should be made from tough and all-weather fabric. At Sure Shade we discuss with our clients and educate them on the proper materials utilised for exceptional blinds. This ensures our professionalism and our clients comprehend the importance. Fourthly, choosing the wrong shutters or blinds. Whilst choosing blinds or shutters, keep in mind that vertical blinds are good for large & wide windows while horizontal slats are ideal for smaller and narrower windows. Finally, self-measuring and installation. Don't make a mistake of assuming that all windows are of the same size. Correct measurements of windows are necessary for well-fitted blinds or shutters. Take help of experts to get it installed properly and giving your home a perfectly stylish look.
We recognise the importance of visual appeal on the external portion of your home, office or other commercial buildings, which is why our leading range of external blinds are available in different finishes and innovative styles to enhance the look and feel effortlessly. You no longer need to feel stressed and flustered when trying to choose the most suitable external blinds, as the assistance of our skilled team are happy to assist. We are specialists when it comes to all things external blind, making us one of the most sought-after suppliers within Australia and in the United States of America. Backed with years of industry specific knowledge, our professional team are continually committed to providing only the highest level of customer satisfaction and convenience when you are looking to purchase external blinds.