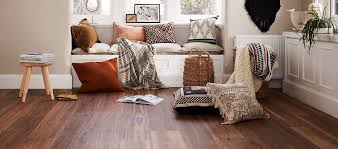 In this blog we are staunch defenders of practical carpets, fine and washable. And that's why we've spent a lot of time explaining things about vinyl carpets and bamboo rugs, as an epitome of (what the hell it means epitome) modern carpets for today's houses.
But many times, you ask us about the differences between one and the other, and about which ones are better for what uses. That's why we decided to make a comparison between both types in this post to explain the differences between them, the things they have in common and the best uses for each of them.
Find top quality carpets here at Knox Carpets, we provide second to none products at excellent prices.
Vinyl carpets and bamboo carpets:
Why do we compare these two types of carpets? Basically. because despite their differences they have in common that decorating and dressing floors with them is very practical, quick and easy.
Bamboo carpet with stripes
Because they are carpets that do not force you to large mortgages, which do not require great care and with which the cost in dry cleaning is the same as that of a sea elephant in liposuction: zero.
Carpets that are born with a vocation to help the most in the practical aspects but making very few concessions in the decorative aspects.
Of course, we can find carpets more bombastic and striking, but certainly will be several times more expensive and above all more complicated to maintain.
Two-tone beige vinyl carpet
So, you have to take into account all the factors before deciding, because otherwise it can happen to you like the one who bought a Formula One and complained that the boot was small. That is, that everything is for what it is and has its pros and cons.
Summarising the things, they have in common:
They are practical carpets above all, representative of modern carpets
They are thin and hairless
They are non-slip
They do not accumulate dust and are easily washable
Are valid to a greater or lesser extent for outdoor
They are warm and versatile for interiors
They have wide ranges of textures, sizes and colours
Vinyl carpets and bamboo carpets:
Bamboo rugs are a natural product, made from the wood of the plant of the same name, while vinyl rugs are the discovery of decades of research on synthetic materials such as vinyl and polypropylene.
This means that bamboo rugs have the naturalness and warmth of wood, but that also limits their durability, even though bamboo is a wood with extraordinary properties of flexibility and resistance.
Natural bamboo rug
In contrast, vinyl carpets may not be as warm as bamboo carpets, although their range of textures and colours has advanced so much lately that they look almost as fresh and natural as bamboo carpets.
And also, the advances in the manufacture of resistant and durable synthetic materials make the vinyl have no rival in terms of hardness, strength and durability.
Puff, chair and carpet for terrace
And since everything has its pros and cons, that means that vinyl carpets cannot compete economically with bamboo carpets, which are more economical and thus reduce their disadvantage.
Now it is also possible to order custom-made vinyl carpets, to the exact cut of the centimetres we need, which is a great advantage when we do not find the measure made.
Summing up the differences:
Bamboo rugs are natural and vinyl are synthetic.
The bamboo ones are very resistant and the vinyl ones even more.
The vinyl admits custom fabrication and the bamboo ones do not.
The bamboo ones last a lot and the vinyl ones last a lifetime.
The bamboo ones are very cheap and the vinyl ones a little less.
How vinyl carpets win
Neutral grey synthetic carpet
Regarding the bamboo rugs, it seems as if the vinyl rugs had taken the witness as spearhead of practical carpets and full of resources but deepening and pushing many of its virtues to the limit.
That is what has allowed the vinyl carpets have taken a giant leap in a few years, from being almost perfect strangers to be currently one of the main options when dressing floors for both domestic use as professional and commercial.
Particularly in these last two uses vinyl carpets have a clear advantage, since they are perfect for offices, public establishments, offices, event halls, hotels and all kinds of public spaces in which there is an intensive treading and a large step of people.
Vinyl carpets win the bet in:
Greater resistance
Easier cleaning still, even with a mop or hose
Greater adaptability and resistance to exteriors
Greater durability, not only compared to bamboo but against any other carpet of any type
Perfect for commercial and professional uses
Fine bamboo mat
Everything has its point and the bamboo rugs, although they do not reach the level of the vinyl carpets in certain parameters they have weapons to fight marking their own territory.
That would be those cases in which you want light carpets full of colour and naturalness that are also very economical and that will not cost you to replace them after several years of intense use present some wear.
Or that they contribute a specific look for youthful or infantile rooms, for terraces, or when you want above all a floor of wood that contributes naturalness above all.
Bamboo carpets earn in:
Economy of purchase and easy renewal
Easy cleaning and maintenance
Many colours and textures available
Warmth and naturalness as only wood can give
Bamboo rug
Comparison of uses
Terraces and exteriors
Both vinyl and recycled plastic are happy by the pool or in the garden, without being afraid of the weather, humidity or rain.
It does not mean that bamboo carpets cannot be outdoors: you can put them on a covered terrace, for example, or move them occasionally to the garden, but they cannot live permanently outside, or at least they will suffer some deterioration over time.
Knox Carpets is a business dedicated to providing carpets and flooring of a second to none quality and improve cosiness and decoration in your house or building.