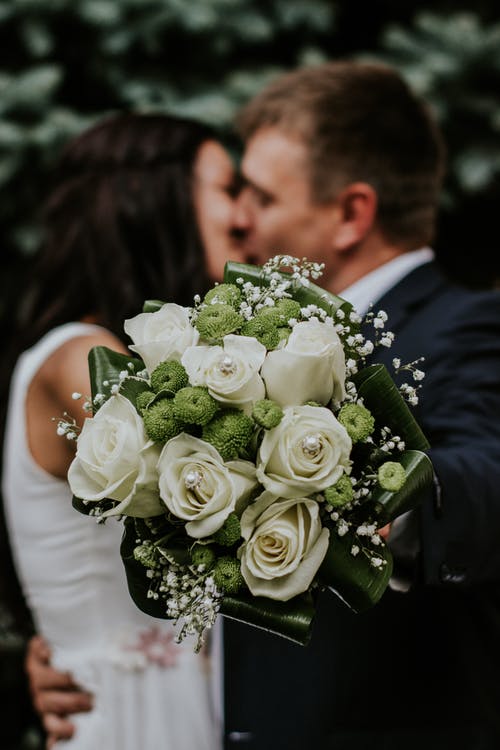 Weddings are full of details. That, coupled with an anxious partner, usually adds a small amount of Chaos totally preventable. I am, by nature, a person bent on solving problems. Which means that on the wedding day I do much more than just take pictures. There is usually that friend or relative who has patched wedding dresses, repaired floral arrangements, and is the one who puts the boutonnieres 90% of the time. Those people who you'd think would make a perfect fit for a wedding coordinator.
But in fact, anyone with some experience in weddings and how they are planned knows that accidents or forgetfulness during the day are two common problems. So, today we decided to compile a list of things that almost never come to the ceremony, essential things that for some reason are rarely packed, and the items or details that we all should have in our event.
Here at My Ideal Wedding we provide you with everything you need for a memorable weeding that will leave every one surprised. We will help you find the most adequate places in Australia for anything you look for when organising a memorable wedding, from bridesmaid dresses to makeup, wedding planning, cakes, decoration, flowers, photographers and anything you need to have a memorable day that will be one of the happiest memories in your entire lifetime.
Transportation
This seems to be common sense, but it is one of the details of the wedding day, and many times some relative ends up giving a ride to members of the entourage or relatives in a car, probably the photographer's, which is full of photographic equipment. If your event consists of separate locations for different times of the day, make sure that the limo has room for all the people you have to have with you. Also, some couples go to the airport directly from the reception: make the arrangements of the luggage with time, so that you assure that there is space for the suitcases in the vehicle that will take them.
The veil
It is hard to understand what happens with the veil, which is the article that is most forgotten at weddings. About 10% of the veils are left at home, or in another state or country. Remember to pack it, or put it next to the dress so it does not get lost.
Hook for dress
It is very likely that when buying / renting the dress, they packed it in a metal or plastic hook that is not very attractive. A good recommendation is that for the photos you position it on a decorative hook of better appearance.
Boutonnieres
When professionally made, boutonnieres are usually delivered to the bride along with the bouquet. Assign the work of delivery and position to someone immediately, if not, they could forget easily.
Essentials
Here is a list of necessary things in your emergency kit for the wedding. You can buy these Kit online, but make sure the following items are included:
Deodorant – surprisingly, people are too nervous on such an important day that they tend to forget putting deodorant, a lot!
Scissors – we will almost always be opening packaging and using accessories for the first time. The scissors help the manicure not to suffer.
Stain remover
Extra pair of shoes
Female hygiene – tampons, pads, etc. Even if your days are not close, you will be surprised how much stress can upset the hormones.
Votes (on paper)
Imagine this: It's your wedding day, and apart from the calls and texts to coordinate last-minute details … Everyone is excited for your wedding, sending you congratulations messages via text Facebook, Instagram, Twitter, Snapchat … They are many notifications, and still the best smartphones' batteries may not arrive alive at the ceremony.
Always have your votes written on paper, along with any details or documents you may need, for example: itinerary of the day, contact information of suppliers, etc.
A knife to cut the cake
Always check up with the cake artist, coordinator, catering suppliers. It may be your responsibility to bring the utensils to cut it.
Fans for your guests
Australia is beautiful. It is the perfect destination for weddings throughout the year. However, depending on the time of the year your wedding is celebrated it means that there are high temperatures all year round. Many of the weddings are outdoors, which means that, together with a good plan in the event of rain, we should look for the guests to feel comfortable and fresh during the day. Hand fans, and water / lemonade stations are very grateful for the guests, and should be on your list.
Last but not least, remember your souvenirs. Any souvenirs you have chosen will be an excellent idea for your guests to leave with something valuable they are very likely to keep for a long time after the wedding is over but they will not be useful if you leave them at home. Keep in mind that you do not need to spend a big amount of money in souvenirs since you can turn something cheap into something beautiful that your guests would like to treasure and they will look at it and remember your special day.
If you need help to organise a perfect ceremony and reception do not hesitate use our website to find suppliers for anything you want in order to make your day a special one. We only work with the very best businesses from Australian market. Here at My Ideal Wedding we provide you with everything you need for a memorable weeding that will leave every one surprised. This way you can make sure no details will be left forgotten during the most memorable day of your life.
With the help of technology and innovation you will be able to schedule everything in an excellent way and organise it in a way that can make your wedding go exactly the way you planned it.