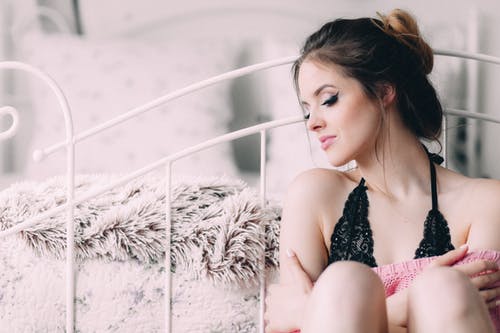 Today we want to talk about how to combine a corset or bra, since long ago the idea that the corset and bodice is a garment to be used only in privacy has been banished.
The corset stylises the figure highlighting the curves, reducing the waist and marking the bust. The bodice was designed as a healthy corset, eliminating the pressure on the abdomen, projecting the bust forward and hips back, which postural feels very good and makes us feel even sexier, either inside as underwear or on the outside giving a bold touch to our look.
These are some of the ideas of how to combine a corset, bodice or semi-corset for a sexy and excellent look.
A golden corset with a tight sweater.
A semi-corset push-up bra bustier made in transparent black lace on a base of beige tulle.
Spectacular black and beige push-up type corset, made in semi-transparent tulle, with lace details in the cup. The corset can be put on as a garment.
Sophisticated corset type bra, lace with golden threads that give it a fabulous look.
Here at Mary's Secret Boutique you will find a wide range of beautiful options, so you can choose the one you like best and have it delivered to your house.