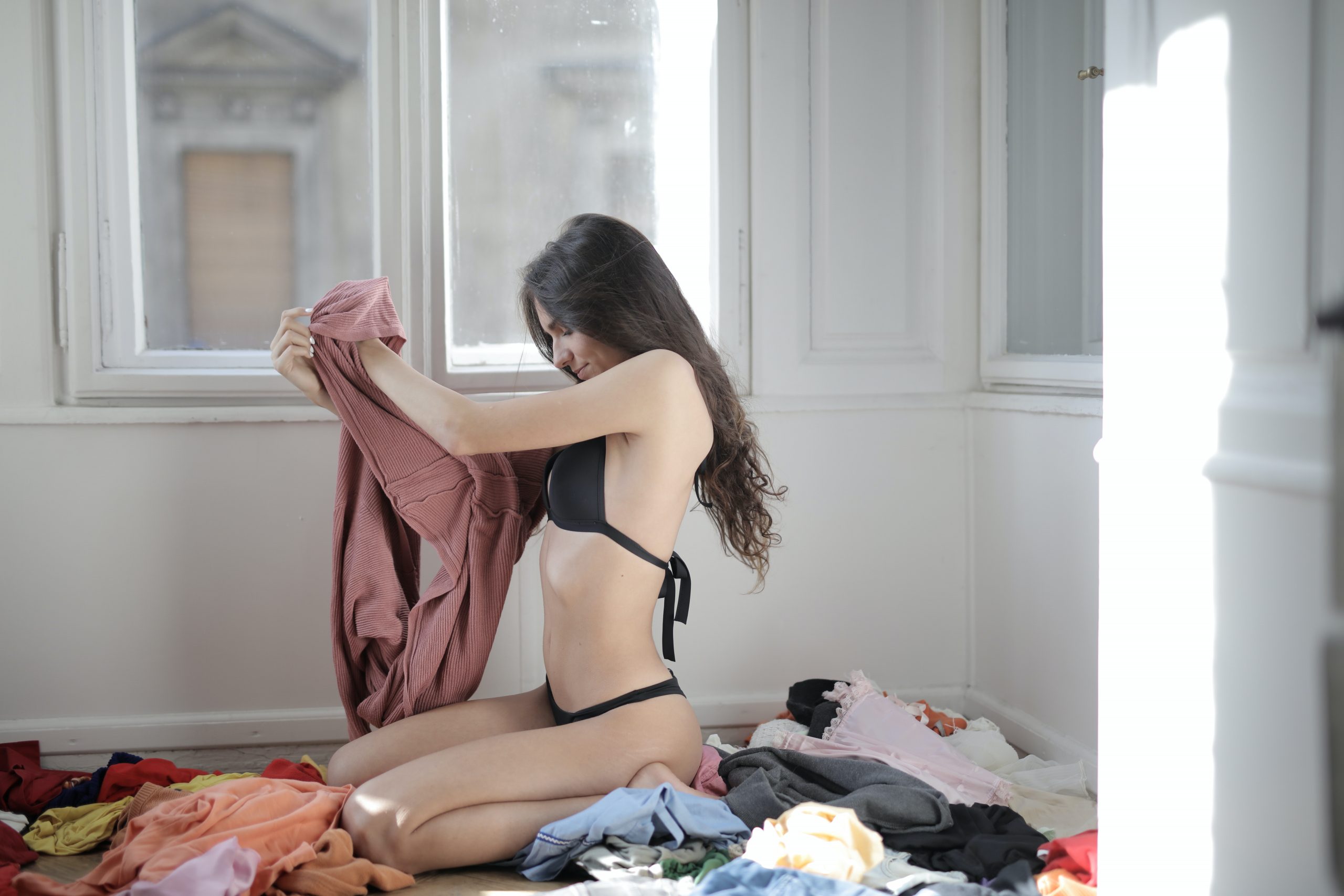 Lingerie? underwear not only serves to protect you and provide support, it is also an excellent option to feel better with yourself, raise your self-esteem, be comfortable with yourself and even to seduce your partner.
Red (Passionate)
Passionate and energetic.
You are aware of your power and beauty, both your own, and that you can take advantage of makeup and clothing.
You can be a little dramatic, but it's also part of your charm.
Black (Practical)
We can define you with one word: practical. You choose black because it looks clean and luxurious, it can be worn with everything and it is even erotic when it needs to be.
You are brave, strong and super ambitious.
You tend to be the leader of the relationship … although you do not let him know it.
You like to hide your feelings, but the truth is that you are very sensitive.
White (Natural)
You do not like makeup too much. If you get to do it, it's to emphasize your natural beauty.
You have a lot of confidence in yourself, you are calm and a little serious.
You like children and you have a gentle soul.
You tend to be more honest than usual, but you are always aware of the emotions of others.
You are innocent in the room, but you are willing to learn and experience almost anything.
Blue (Romantic)
You love romance and you are in touch with your emotions. In fact, you're practically in love with the idea of ​​being madly in love with a prince charming.
You have a unique and strange sense of fashion, but most love it.
You are independent, somewhat proud and like to be the centre of attention.
You can be both playful and serious in the room. But yes, you love to cuddle with your partner after the climax.
Look for excellent underwear in different colours and styles here at Mary's Secret Boutique.