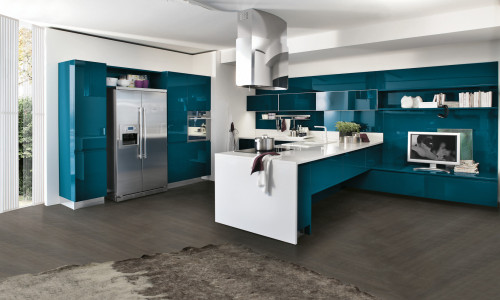 Cleopatra had a very enigmatic life that has been deeply investigated by researchers for a long time. Whilst it was a life full of achievements and a lot of drama, she was also known for her secrets of beauty and her power of seduction. Here at Love Lockets you will find, lockets, crystals, charms and chains so you can pretty much make a customised decision that takes out the best of your body shape, skin colour and eyes, just like Cleopatra would wear are from wardrobe.
Cleopatra cannot answer, what can we do? Well, there is a lot of information on the internet thanks to books, paintings, drawings and even coins that helped researchers clear the kind of garments this legendary queen used to wear along with her make-up and accessories. With a brief analysis it is quite easy to learn more about the aspect of Cleopatra.
Hairstyles: As we can see in many images, Cleopatra used elaborate hairstyles, highlighting the braiding. The Egyptians used braids in their hair and also in natural hair wigs. This braid was a hallmark of social class and royalty. The hairstyles of Cleopatra were combined for important ceremonies with the winged vulture headdress of Isis, inlaid with precious gems and solid gold there are many images shows us a headdress with these characteristics.
Dresses: The Egyptians were very light in clothes, they used to see nudity as something normal, combining it with tight linen tunics. As we will see in the documentaries that we recommend later, flax was a very important material and used in Ancient Egypt. The finest linen was used by the rich adorning them with necklaces and outstanding pieces, in the video: "Fashion and beauty in ancient Egypt", you can see two examples of linen tunics with horizontal folds, restored and preserved. Another very important element among the Egyptians were the sandals, for the protection of the feet in normal life and also in funerary acts to walk in the afterlife.
In many images we can see that Cleopatra is represented as if she were naked, but if we look carefully, we can see that near the feet we can see the finishing edge of a tunic, besides the treatment that has been given is like if it were a golden texture (for the pronounced brightness), it was surely a fine linen tunic with inlaid gold. This image corroborates and contrasts the aforementioned, the use of tunics of fine linen and adjusted to the body.
According to the information analysed, we have found that Cleopatra used to dress as a normal Greek but that she put on the Egyptian costume for parties and ceremonies. But without a doubt Cleopatra will survive in memory with the attributes of the pharaohs. Paying attention to some images it is possible to spot that she liked combing her hair in a Greek style also.
Thanks to some coins we can also get an idea, more or less of what Cleopatra was like, there are no writings that enhance its beauty, but its nose is pronounced, and it stands out in some busts and in this coin. Cicero said: "If Cleopatra's nose had been smaller, she would have conquered the world." What cannot be denied is the culture and intelligence of this, being in this case true the saying that the big nose is a sign of intelligence.
Jewelry: The people of Ancient Egypt, was a town that liked the adornments, they used the jewels in all social classes, although those of the peasants were simpler. The rings, earrings and bracelets were very common, but the necklace was the most precious element in all its variants. The jewels were large and heavy, many precious stones were used, but carnelian and turquoise were combined with metals such as copper, silver and gold. Different elements were included in the jewels as protectors and generators of good luck.
A special creation of Egypt was the gorget species, made with metal discs that were worn directly on the skin or on tunics surrounding the neck. We can see that Cleopatra liked to wear jewelry, since these are represented in the sculpted stone shown.
Makeup: It is said that Cleopatra was white-skinned, and that she used a black paste (khöl) to enlarge the size of her eyes, giving it a fish shape to the eye and highlighting the eyebrows, these were also enhanced with green shade and shine of nacre powder. She also used carmine powder on her cheeks and red ocher to paint her lips. It is said that she used to take extreme care of his physical appearance, even took baths of donkey milk, also used exotic perfumes made naturally and for her. The makeup of the eyes worn by Cleopatra and the ancient Egyptians had a dual purpose, the aesthetic and eye protection against certain diseases (according to an investigation by French scientists from the Louvre Museum and the CNRS).
You could say that the makeup story begins in Egypt, and surely Cleopatra had a great influence as a generator of fashion and style, according to some sources it could be said that the best makeup is attributed to her. In those times, they used to obtain the colours of their cosmetics by mixing earth, ashes and inks.
The differences between those times and now is that now we have internet and TV, and in that time, people knew about Cleopatra thanks to the word of mouth. But she is a clear example of how fashion and an appropriate style can make a woman remain a legend through time.
Here at Love Lockets we can help you achieve that or find the perfect gift for someone you appreciate. We understand the importance of flashy accessories that are able to highly the best details of your outfit. Take a look at our website today so you can find some especial accessories for that unique occasion, they will completely change your look.