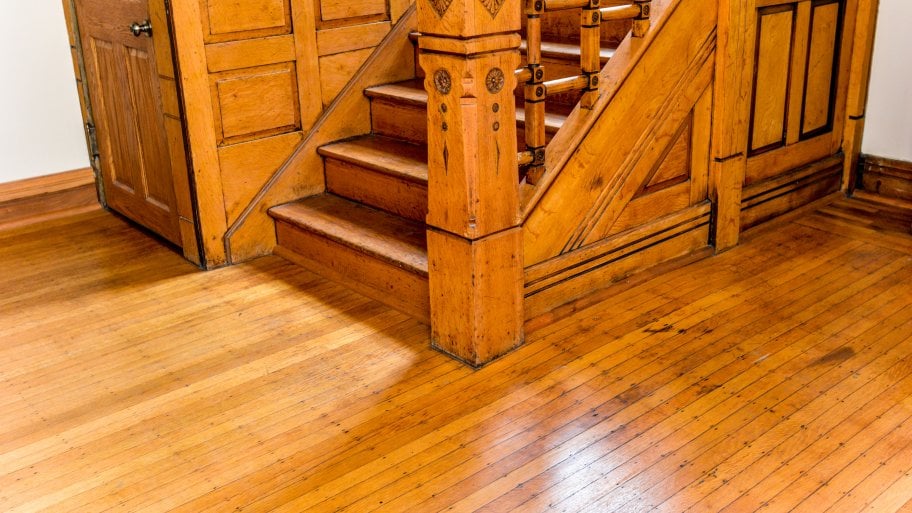 Cleaning Merbau hardwood floors is a delicate task, and parquet is sensitive to humidity and certain chemicals. Read here how to clean parquet floors without damaging them.
The task of cleaning Merbau hardwood floors can be intimidating due to the high sensitivity of materials such as parquet before moisture, the textures of some cloths or certain chemicals. However, following these general recommendations and the proper cleaning method, you will be able to keep your wood floors radiant and in good condition.
Always remember: before applying any of these methods of cleaning Merbau hardwood floors, perform a test in a little visible fringe. In case of combining these methods with a commercial product, it is advisable to read and follow the instructions on the label.
Here at Branson's we take pride in offering specialised decking building with highly reliable materials such as treated pine that will be a long-lasting and beautiful addition to your outdoor premises. Contact us today for more information!
What to do before cleaning your Merbau hardwood floor
Never drag chairs or other furniture on the Merbau hardwood floor. We also recommend avoiding the use of high-heeled shoes or others that may scratch the surface.
When cleaning the dust, instead of using a broom, it is better to vacuum with a soft bristle brush. This way, you will not risk removing the varnish.
Keep the floor free of moisture, as it causes damage such as lifting the slats. For the same reason, when cleaning parquet floors, you should always avoid the use of water in abundance.
In case of liquid spills or water penetrating through a window, dry immediately with a soft cloth so that the liquid does not penetrate the splints and lodge in the wood. If the floor was exposed to liquids for a long time, a good trick is to place newspapers on the entire surface and let them absorb moisture for a few hours.
It is recommended to have at hand a special rag for cleaning parquet floors or wooden surfaces, as this will avoid scratching the protective floor varnish.
To keep your floors bright and clean, it is best to use a commercial product specifically designed for hardwood or parquet floors. They are very efficient because they take care of the wood, protect it and make it more durable. In this way, you are going to make sure you do not put your floor at risk with substances that could damage it. Do not forget to read the instructions on the label on the package of the product you are going to use and make sure to apply the product in a small strip as a test before use.
It is also advisable to avoid direct exposure of the parquet to the sun's rays. If the room is not in use it is advisable to keep the curtains closed; this will contribute to the fact that the wood floor does not fade prematurely. It is also important that you bear in mind that, soon after being placed, any wooden floor will experience a natural process of colour change due to exposure to natural and artificial light.
Cleaning Merbau hardwood floors to keep your house allergy-free
If you suffer from allergies like many of us, you should probably know there are measures you can take to help yourself. It doesn't take to be an expert to make your house an allergen-free zone where you can breathe freely.
Allergies are mainly caused by allergens we often are not aware of, such as dust mites, dust, animal hair, mould and other agents. In this brief guide we'll show you 4 simple and important ways you can allergy-proof your home.
Using vinegar diluted in water you can remove dirt and grease stains from the wood floor without its acidity being harmful to the varnish or any other protective treatment that the slats have. If you carry out this method on a regular basis, you will prevent dust and dirt from taking away the natural shine of your parquet floors. It is recommended to test the product in an inconspicuous strip before its use.
Instructions:
Remove dust and other traces of dirt by vacuuming with a soft-bristled brush or using a dry cloth for parquet.
Mix 1 cup of vinegar in 4 litres of warm water.
Put the cloth in this mixture.
It is important that you wring the cloth well to remove excess liquid and thus avoid the transfer of the tablets.
Passing the surface gently, once you have tested the product in a small.
Ventilate the room: This will help to dissipate the vinegar smell. How to clean wood floors with a commercial cleaning product If you do not have the time to prepare a cleaning solution at home, we recommend buying a product specially designed for cleaning floors of wood.
You will take care of the material and lengthen its useful life. It is recommended to follow the manufacturer's instructions and wear rubber gloves to protect your hands.
Controlling your temperature and taking care of your pets to protect your Merbau hardwood floor
Dust mites, mould and bacteria live in warm conditions. Keeping your home at temperatures below 68 ºF (20 ºC) can keep those mites in check and avoid mould growing in humid areas. Humidity is a key factor to control when allergy proofing your home. Using this temperature your house will be fresh, nice and at the same time friendly for your lungs.
Protect Your Resting Area
Your body is most vulnerable while you sleep, so naturally the place you must take the most care of in your home is your bedroom. There are several causes for allergy that can strike you there.
And here are some things you can do about it:
Let the dogs (or cats) out: pets are always one of the main causes of allergy and they sure love to visit your room from time to time. Declare this a pet-free zone. Wash your pets and brush their hair once a week, or at least each 2 weeks to reduce dust and other particles in their fur.
Invest in dust-mite proof covers: Cover your mattress, comforter, pillows, etc., to keep the mites off your bedding.
Keep it clean: make sure to use a microfiber cloth when cleaning all the surfaces and furniture of your bedroom. You can clean with water only, don't use strong scented cleaning products since these will make your allergies worse even during the process of cleaning.
Allergy-proofing your home isn't a difficult task and it will make your life much better and easier, in the long run you will be healthier and save more money. Remember that here at Branson Building Materials you will find anything you need regarding Merbau hardwood floors.