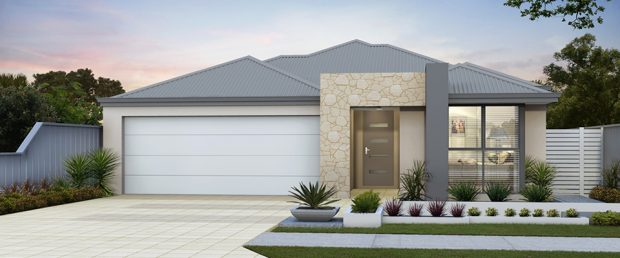 The decision between buying and renting a house depends largely on your family's financial situation. Each of these options has its advantages and disadvantages. Both options are acceptable. Everything depends on the needs you have. So, buying or renting? We will see what the best option in your case is.
Regardless of your decision you will need a team of responsible people that is committed to the task of delivering your goods to your new place without any trouble. Here at Five Star Removals we protect your belongings.
What to do when you cannot pay in cash
Intuitively we believe that the best option is to buy a house. We think that renting is throwing money, but buying a house means spending a large amount of money monthly.
If you acquire a mortgage, and pay interest, then you rent the money you need from the bank. If we see it from this point of view, and add to this the different scenarios of life, the choice is not always as simple as it might initially seem.
Buying a house
At the beginning we are going to see what makes so many people want to buy their own house or their own apartment. What advantages will you get by buying?
You acquire something of your own – having a property, your unique place where you can always return is a beautiful sense and the dream of many.
You can make all the repairs and modifications you want – each person would like to build their house according to their tastes or modify the one they already have, which is not possible with the rental contract.
You will not have to pay for your whole life – if you rent a house, it is necessary to do so. Because it will never be yours.
In general housing prices grow in the long term – so buying your own apartment would not be a waste of money.
You have a house that has its value – even if we buy with a mortgage, after a while we pay it and we will be absolute owners of it. In the case of rent at the end we are left with nothing.
Having your own house offers a sense of stability and security – often changing one place for another can disturb the peace of our family, especially if we have children.
You can generate passive income – if one day you decide to move, you can rent the house and get income for it. If it's a big house, you can also rent a part of it.
A mortgage forces you to save "automatically" – an important argument if you are a person that money runs away between your fingers, paying for quotes you will be sure that you do not consume this money.
Renting a House
What are the advantages of renting the house compared to buying one?
You do not need an initial fee to rent a house – lower costs to start and live in a house, you can also move in a better area or area where you would not be able to buy a house of your own.
You can change places in case of problems – in the case of rental you can easily solve problems such as: annoying neighbour, noise outside the window, not being able to have pets, etc. Just look for another apartment. In case of buying a house, you spent a lot of money and therefore the decision to move, although not impossible, is more complicated.
Flexibility and mobility – this is very important for people who continually change city, for those people with an adventurous heart who go from one place to another. Also, for people who, due to their employment, need to move from a city or a country to another one.
You do not have debts or bank mortgages – if you run away from debt, this would be a good option, it saves you the pressure of having a mortgage and of not having money to pay the monthly payment and to be homeless.
You have no worries about repairs – a house always requires repairs over the years, as well as modifications. Renting you avoid the worry of having to make these expenses.
You are not risking losing everything – in the event of a real estate crisis or not having money to pay off the mortgage.
Renting can be a quick and effective option – you do not need so many procedures to acquire a place to live. It is an effortless way that helps most young people leave their parents' home.
For whom is it better to buy a house than renting one?
Buying a house as an investment purposes is when we buy apartments to rent or for renewing and selling them fast for a higher price. So, buying the house is an investment if we do it to generate income. Otherwise, it is simply the place where we live, spend time and enjoy our family.
Let's be honest, keeping the house in good condition, along with mortgage payments, can generate quite a lot of expenses. For this reason, if we underestimate our capabilities, buying a house can be a big mistake, with serious financial consequences.
However, this does not mean that we should all rent houses. If you have found a house that you dreamed of, in a convenient location, where your family will feel good, and you plan to live there for at least 10 years, then I think you should consider buying. There is only one condition, the house you buy when your financial situation allows you to do so.
Even though the mortgage is usually the cheapest loan in the market, excessive debt is always a wrong decision. Remember that the house where you live is not an investment and instead of income it will generate the expenses. Therefore, forget the mortgage for 100% of the value of the property, with large payments per month. This just does not work well.
Here at Five Star Removals we will help you take your things to the new place and enjoy the feeling of safety provided by experienced professionals.