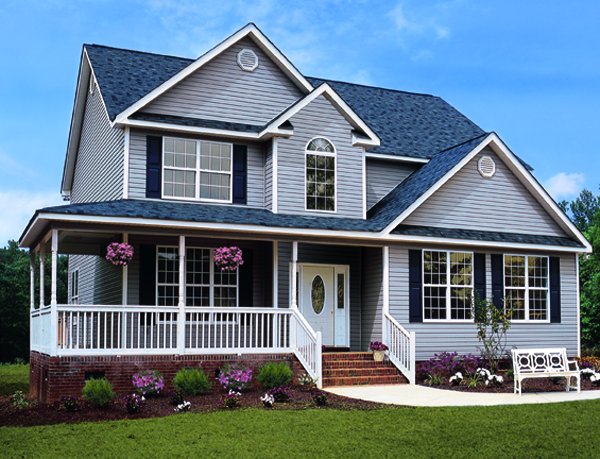 If you are planning a long-term or permanent move to Australia, buying a new house may be something you should consider for yourself and your family. If you are not a permanent resident in Australia, you can still buy property in Australia, although some restrictions apply.
Here at My Property Value we can help you out with the entire selling and purchasing process. Free from stress that usually comes with these procedures.
Foreign residents in Australia
If you are a foreign resident, you cannot buy residential housing established in Australia, either directly in your name or through a business or trust relationship. Severe penalties may be applied to break the law. You are classified as a non-resident foreigner by the FIRB if you have a visa that allows you to stay in Australia for 12 months or less.
However, foreign residents can purchase other types of Australian residential properties, including new homes, vacant lots and properties that will be remodelled, but must first obtain approval from the Foreign Investment Review Board (FIRB). The FIRB is a government regulatory body, created to ensure that property sales in Australia to non-residents are made in accordance with the law. An application and an application payment are required for the board to review your application before making the purchase.
Temporary residents in Australia
If you are a temporary resident, you can buy an established dwelling to live as your only residence in Australia, after obtaining approval from the Foreign Investment Review Board. The property cannot be rented as an investment property while you are a temporary resident, and you may be asked to sell the property if you leave Australia permanently.
You are classified as a temporary resident if you have a temporary visa, which allows you to remain in Australia for more than 12 months, and / or if you reside in Australia and have applied for a permanent visa, while you are on a bridge visa until a decision has been made in your application.
Subsidies for first time homebuyers
Some states offer incentives or subsidies for first-time homebuyers. Unfortunately, temporary residents do not qualify for these promotions. Some states, including NSW, Queensland and Victoria, also charge a higher purchase tax rate to non-resident homebuyers, this is to reduce the purchase of property by non-residents. Therefore, if you meet the requirements and qualify for permanent residence soon, or your spouse or partner will, it is sometimes worth waiting before making a purchase.
To be eligible for a subsidy for first-time homebuyers, you must generally buy property in Australia for the first time and it must be for living and not as an investment, you must be a permanent resident or citizen, and the value of the property can have to be below a specific dollar amount. At NSW, the value is currently $ 800,000 AUD or less.
Permanent residence
Once you obtain permanent residence, you have the full property purchase rights. You can buy a property for your exclusive use or as an investment. Permanent residents are also eligible to qualify for first-time homebuyer grants, if available in their state of residence.
FIRB approval is not necessary for these purchases, and permanent residents may have more opportunities to obtain housing loans than non-residents.
Good to know:
If you intend to buy a property in Australia, keep in mind that many taxes apply (insurance, purchase taxes, local taxes, etc.).
5 keys to buying a house
The most important investment of your assets requires all the attention, patience and foresight. We tell you what to consider before committing to a mortgage.
The initial amount
It is very important that you have 20% of the total price of the house, which will be used for the down payment. You should also take into account that the processing costs (from revisions to notary) are equivalent to an extra 10%.
Do not forget that among the unforeseen costs is the property acquisition tax, and represents between 2 and 5.6% of the value of the property according to the entity where it is located.
The importance of interest rates
There are fixed, mixed and variable. If you opt for the latter it means that your debt will be modified every year in relation to the UMA (Unit of Measurement and Update), which adjusts the price of your interests and fiscal obligations and replaces the measure of Minimum Wage Times.
Check the environment and think for the future
Before deciding on a house, visit it during several moments of the day so that you can realize the noise, circulation and potential neighbours that you would have, as well as the services and transports that could be developed in the coming years; These aspects, taken together, increase or decrease the real value of the place.
The location is determinant
Do not overlook the advantages for your daily life that your new home is close to your job and suits your family. If you plan to buy as an investment to sell in a short time, then focus on your current monetary value and investigate how quickly other houses have been sold in the area, so you will know how good the movement could be.
You must know: the price per square meter of a land varies according to the area of ​​the country and whether it is built or not. Consult purchase-sale portals to know the average price of the site that you are interested in acquiring.
Read between lines
Regardless of which institution you plan to finance your home, make sure you know the penalties for not paying the monthly payments on time; They can range from an increase in interest to the withdrawal of the loan. Watch out! Do not grant them the right to keep your property for non-payment. The longer the term of the debt, the capital payment is shorter, so you better opt for a loan of maximum 15 years.
TIP: Find out what the commissions are for opening your loan, if they offer the possibility of capital payment without penalty or if they charge monthly handling fees or insurance.
With My Property Value is the most accurate decision if you want to sell your property at the right price. Call us now for more information.