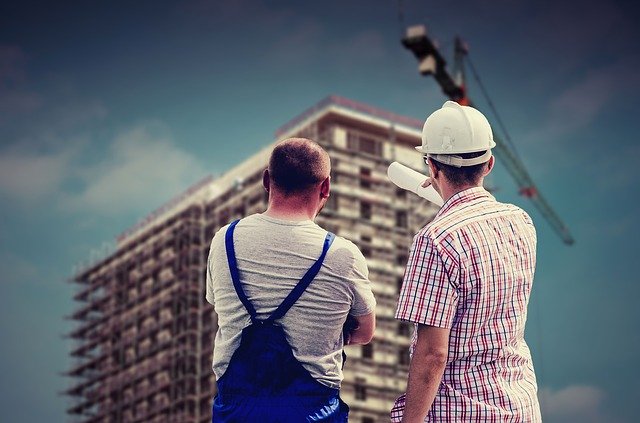 Building maintenance and cleaning are fundamental aspects that help us delay the aging and deterioration of real estate.
To achieve this, it is advisable to have a comprehensive maintenance manual of buildings and facilities to devise a preventive management system, detailing the actions that will be carried out to review and modify any deterioration of the buildings.
With this post you will know everything you need to know to avoid the deterioration of the buildings and get a perfect maintenance of them. Australian Construction & Development Services is a business with over 30 years of experience in the field of construction, repairs and building maintenance.
What is comprehensive building maintenance and why is it necessary?
All actions that are necessary to care for and protect a property are usually known for comprehensive maintenance so that much more time is preserved in its most optimal state. With a good integral maintenance of buildings, we can prolong its functional, hygienic and aesthetic characteristics.
The main reasons why a building maintenance guide should be developed are: aesthetics, health, safety, functionality and budget control.
The aesthetics: the physical appearance of a building says a lot about the people who inhabit it and allows us to form a positive image the better maintained and clean it is. Besides, the better the aesthetic is preserved, the better economic valuation it will have when it comes to putting it on sale.
Dirt: if a building is not cleaned properly it is favoring the proliferation of bacteria and microorganisms that will spoil the cooling and heating systems. This can cause allergies and major diseases in people living in that building.
The functionality: the lack of revision and controls produces a decrease in the security of the buildings, which can become dangerous and therefore stop serving for the functions that were originally designed.
Budget control: If a good budget is achieved for the integral maintenance of buildings, an investment will also be made in the short and medium term. A good care of the image of the building allows its revaluation and that the people who inhabit it are also more comfortable in it.
Also, the fact of having a closed budget in the section of the expenses of a company helps us to overcome unexpected surprises better. Constant reviews allow us to save on future repairs that are larger and involve higher costs.
What is a building and facilities maintenance manual?
A building maintenance manual is the creation of a management system that helps prevent major deterioration, plans concrete actions to review the maintenance of building facilities and thus resolve in advance any functional failure that harms the users of those buildings
This manual must have all the parameters that refer to the deadlines and the way to perform the revisions and repairs in each of the facilities of the buildings, according to the Technical Building Code.
The activities or actions that must be included in the building maintenance and cleaning manuals are:
Technical maintenance regulated by legal regulations:
It is about compliance, processing and realisation of the precise follow-ups for the management of all the required technical documentation.
Issuance of certificates according to current regulations
In this aspect some examples are:
The replacement and maintenance of fire extinguishers as well as other fire detection systems.
The review of equipment and all centralised heating and cooling systems.
The review of elevators and stairs.
3.Creation of a comprehensive maintenance project
It is very important to create a project where it is detailed all the equipment and facilities that have to be maintained and the degree of that of them to know how often to do their review and cleaning.
The integral building maintenance project is nothing more than a document in which all maintenance tasks that are scheduled are written in order of greater importance to ensure compliance with the proposed objectives.
It is a document that is open to any type of modification for whatever reason. It is also important to carry out voluntary preventive maintenance that involves specific review actions and small repairs such as:
The installation of posters and instructions for use of the facilities to avoid misuse of them that causes deterioration and hinders their maintenance.
Eye inspection and testing by a designated staff of certain facilities that require periodic use such as: central heating and cooling systems; visual control of the elements that make up children's areas; exhaustive control of the areas that the presence of water and electricity entails.
Cleaning and immediate corrective maintenance
Carrying out a corrective maintenance that is implanted immediately helps us to solve all the small failures or initial damages that can cause major damages such as:
Control of the closing and opening mechanisms of automatic garage doors.
Portal locks review.
Replacing cast lights.
Control of intercoms and video intercoms.
Review of telecommunications systems.
Installation of surveillance cameras.
Water leak control.
Electrical failures: connections, meters, circuits, equipment, automation, lighting of pedestrian outdoor areas, gardens, garages, portals, stairs and elevators.
Covering damage.
Painting work: on facades, patios, stairs, portals, horizontal and vertical parking signage etc.
Maintenance of synthetic resin, asphalt and concrete pavements.
Welding maintenance of portals, stairs and landings.
Carpentry repairs, holding loose handles, knobs and handrails on stairs.
Cleaning and Periodic General Maintenance
Most of the maintenance and cleaning of buildings and facilities that must be done routinely are:
-General cleaning:
Cleaning of terraces and roofs.
Sanitisation with traditional and specific procedures.
Treatments against Legionella and cleaning of extraction hoods.
Polished, polished, waxed, rinsed and carpeted.
Cryogenic cleaning treatments, ozone cleaning, pressure water cleaning, Dry steam cleaning, ultrasonic cleaning, abrasion cleaning.
Cleaning of boxes, sinks and gutters paying close attention to stains or bad smell.
Cleaning of glazed buildings using special systems made by professionals.
Waste management, cleaning of garbage cans or containers.
Garage cleaning: floors, common areas, toilets.
Daily control of water quality in swimming pools, public sources.
Publication of advance information on the bulletin board about prevention and maintenance activities that are planned in advance.
–Maintenance of Gardens:
Fertilisation, irrigation, cutting and replanting of grass, hedges, trees and shrubs.
Planting and care of ornamental plants.
Cleaning with sweeping or vacuuming of the leaves in the areas that are passing through.
Maintenance and replacement of the plants that are in the portals and common areas.
Australian Construction & Development Services is a business dedicated to offering the most reliable and specialised building services in Australia, but we also offer home insurance so you can finally have peace of mind knowing your home is covered with a professional service that will be there if something happens.