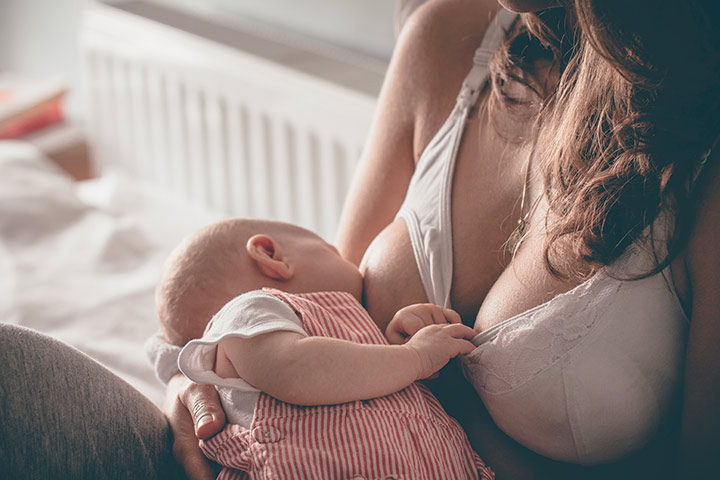 In general, most women do not wear the bra size that is adequate. For proper support and protection of our chest, it is essential that we use an excellent quality garment that fits us perfectly. If, in addition, we are in the period of pregnancy or breastfeeding, we must put much more care in the bra we choose to avoid pains or breast disorders that can interfere with the correct feeding of our baby.
It is essential to re-check our size and cup after delivery before choosing between breastfeeding bras, as they surely have changed. It does not matter that we are not new mothers and we have a bra from our previous birth, we will always have to measure ourselves again and check that it is still adequate.
How to choose your breastfeeding bra
Picking up the chest will be our goal, but it should not be confused with compressing, since obstructions can occur that lead to mastitis. We will know that a bra is not our size if it squeeses us, it leaves marks, the chest overflows or on the sides, it goes up the back, it is loose or does not hold us, even though we adjust the straps.
Cotton nursing bras will be more comfortable with breast sensitivity. In addition, it is recommended that they carry a clip on the strap to facilitate breastfeeding and that the straps are wide. As for the filling, it will depend on the taste of each mother. If we seek to avoid rubbing, a padded bra will be an appropriate choice. However, if we already use absorbent discs, we will dampen the friction, so we could opt for an unfilled one.
Find top quality lingerie, here at Mary's Secret Boutique and surprise your partner with a beautiful choice.