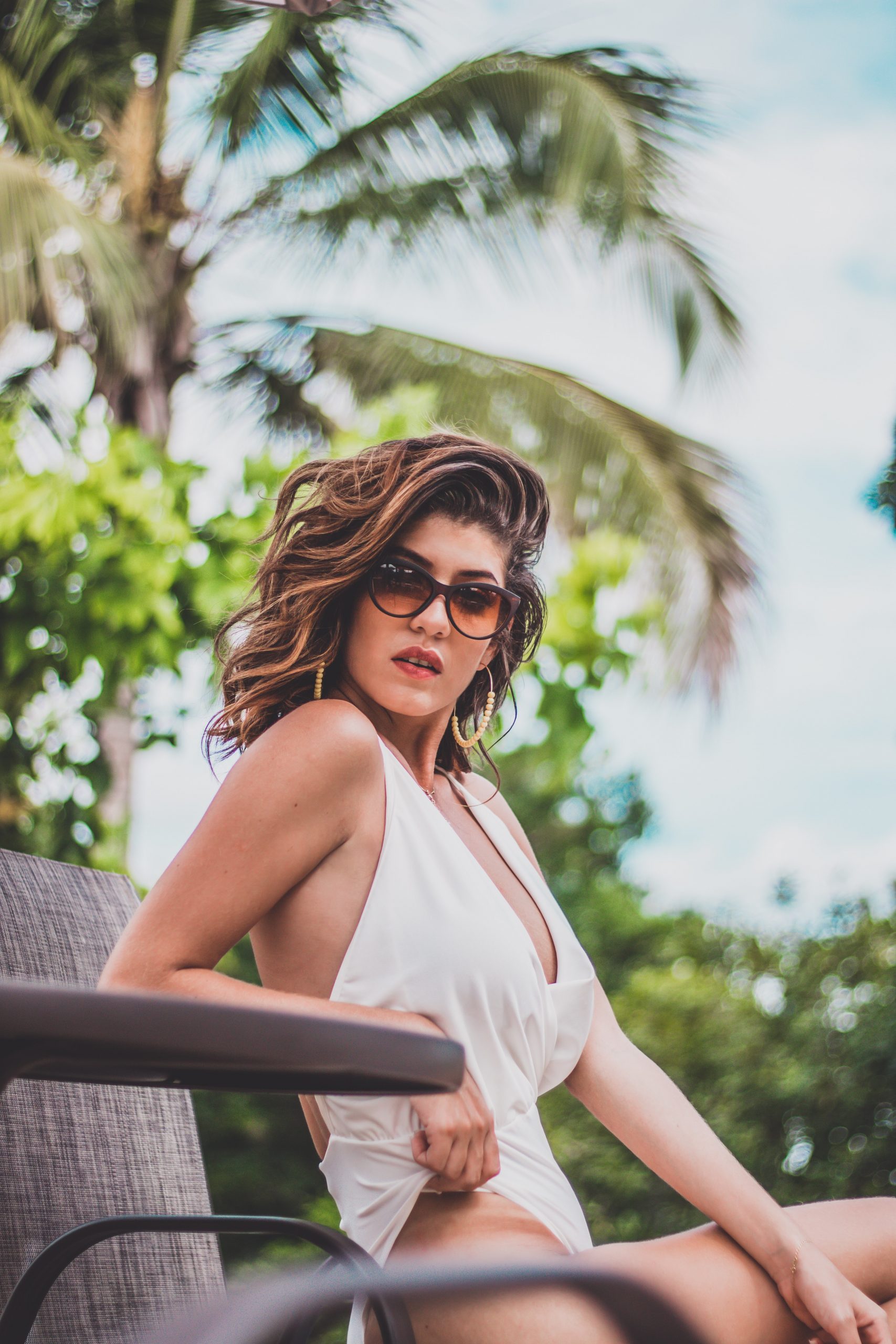 Holidays are approaching and you still don't have a swimsuit? Still don't know which design to choose? What are the seasonal colors? Am I at the right weight to wear a swimsuit? We know that, when the holiday season is approaching, an endless number of doubts always come to our mind. We do not know if we look adequately with the weight we have, if we lack a little diet, if we should go to the gym a week before to try to lose weight, anyway.
It is a garment that not only will fulfil its function of subjection. Here at Mary's Secret Boutique you'll find a lot of lingerie you can wear and look beautiful.
In addition, we will give you some clues that will facilitate your decision, so you will not arrive at the mere hour without knowing what really suits you:
Advantages of wearing bikini:
They are so small that they are ideal for sunbathing and avoiding tan marks on the skin.
There is a special model for you, whether you have a lot of bust or you need a smaller size.
They are always fashionable, you just have to focus on the colors and designs of the season.
Cons of wearing bikini:
It is more difficult to hide the chubby stomach.
You cannot do water sports with this garment on as you could suffer some kind of accident and teach too much.
Advantages of wearing a full body swimsuit: 
They allow you to do sports and activities in and out of the water in a more comfortable and safe way.
Unlike bikinis, a full body swimsuit allows you to stylize the figure and avoid the chubby abdomen.
They never go out of style! The truth is that full bathing suits are one of the classic models, so you can feel safe and full of attitude when using one on your next vacation.
Disadvantages of the full body swimsuit:
Many people think that being a classic model it cannot be used by girls and young women. Remember that the most important thing is always the attitude.
Sun marks on the skin will be much more noticeable in much of your body.
It may take longer to dry when you get out of the water and you need to wear it for a few more hours.
As you could read, it's not that the bikini is better than the full swimsuit. On the contrary, it is not that a classic model is better than a modern one because what really matters is that you are observant with your body, learn to know it and above all, accept it as it really is. This will help you know which of the two is the right model for you.
If you still have some doubts, then we will help you make a better decision, you only have to answer the greatest number of sentences with the truth:
You should wear a bikini if ​​…
You are not afraid to show too much.
You take your due precautions but you love to tan.
You are sure of your sensuality and your total attitude.
You don't care what they'll say.
You accept your body as it is.
On your vacation you do not plan to do sports activities or that involve sudden movements.
You will go to the beach with your partner or with friends.
You like to show your body.
You are proud to be who you are.
You prefer to enjoy the sun and the beach from a cot.
You should wear a full body swimsuit when …
You like to swim but you are shy to show your body.
You prefer to take just a little sun because you like your skin color.
You like to look sexy and you prefer to stylize your figure.
You are brave and you like water sports as well as beach games.
You will go on vacation with your family and your children.
You know the shape of your body and how to highlight your attributes.
You are full of attitude.
You prefer classic models but with trendy colors.
Your personality is more reserved but always sensual.
There is a possibility that your vacation will be in a pool.
Before we can decide which is the best swimsuit for our body shape or personality, we must first define where we fit. It is important to identify a unique body shape, in order to determine the best styles that complement our silhouette.
"I" Body Shape
The "I" body shape, is known as the "model" figure, which many of us would love! This type of body belongs to thin women, tall but without having much curve in the waist. If you belong to this type of body you can easily use a bikini and a monokini that generate the impression of curves at the waist.
You can also generate the impression of curves with bath dresses that draw attention in the panty or top.
"H" Body Shape
This body shape is characterised by women who have little waist and the torso is short. The body is straight from the shoulder to the hip. Normally women with this type of body have very nice and striking legs.
It is advisable to wear swimsuits so that the top draws attention above the bust line. For example, swimsuit with deep V neckline thus providing a long torso visual.
"O" Body Shape
Women with body shape in "O" have taken weight in the abdomen with little waist and the back tends to be flat and usually have pretty legs. It is advisable to use Tankini type dresses with V neck or U neck and a panty with moderate coverage.
Remember that in our online store you can find the models that best adapt to your body to live full of attitude this next vacation. Are you ready? Choose yours. Mary's Secret Boutique is the sexiest and most irreverent lingerie brand in Australia.