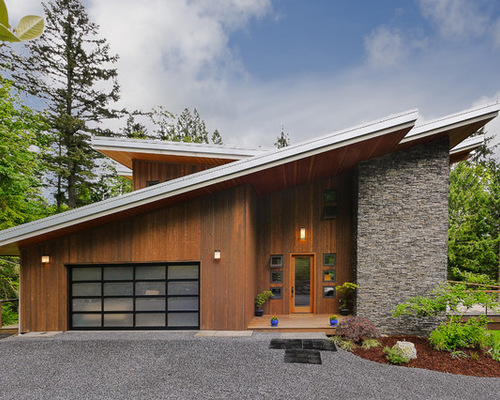 This is a question that is often asked by people who have the purchase of a home within their short-term projects. The origin of this concern is related to the importance of this objective, since it is probably. Two factors are those that commonly feed your doubts, the first is whether the prices in the real estate market are the best and second, if the financial conditions at the time allow the purchase with a reasonable degree of risk.
We all know that the purchase of a house is a long-term investment, usually acquired to preserve it for at least 10 years and this helps the risk levels for those who acquire it are lower, in the same way it happens with investments in long-term financial instruments. Here at Conveyancing in Melbourne we offer all the services related to assistance required for the process of buying a new property. Contact us!
What you Need to Have in Mind at the Time of Buying a House
We have heard horror stories that have happened in other countries, where real estate prices have plummeted significantly in very short periods of time, putting people's assets at risk. There is a possibility that this also happens in our country, however we have to analyse the context in order to determine the probability of this happening.
From the point of view of financing, it is very important to consider the long term, be aware that today you can cover the monthly mortgage quote and ensure that we can also do it in the future, this is achieved by selecting the financial scheme appropriate to the profile of each person and their moment of life.
Nowadays, there are products of payments and fixed rates with unemployment insurance that offer security in the long term, so in this sense it is also an appropriate time. Now, to answer our question, the best time to buy a house is when you really need it. Searching for the "best moment to acquire a property" in terms of market and finances can lead us to never carry out our project, and what is very important is to acquire a house that meets personal and family needs according to the moment of someone's life.
It is common to see a single person looking for a house thinking about meeting their future needs, looking for the same house to serve him when he marries and has children, that has a garden and several bedrooms. What this causes is a very high cost of acquisition and maintenance focused on a property that is not needed at this time.
We understand that the purchase of a home represents an aspiration and it is human to seek the best that is possible, however we must have our feet on the ground and really acquire the right that meets our needs and that is within our reach from the financial point of view.
In general terms, the moments of life can be classified as follows:
The first buyers, are single people or newlyweds looking to acquire their first home, usually require only one bedroom, stay, kitchen, a bathroom, therefore, a department is ideal for them. From a financial point of view, mortgage credit schemes at 15 or 20 years of low down payment and increasing payments, which allow a greater amount of credit, may be adequate. It is important to consider that a growing payment implies greater risk, so the future behaviour of the payments must be known, that is, how they will grow throughout the life of the loan and that they do not change in such a way that adequate planning is allowed. In no way are schemes recommended where the payment will be variable and where it is unknown what will be the behaviour of the payment in the future are not recommended for periods longer than 20 years considering the current interest rates.
Growing buyers are those who already live as a couple and expect their family to grow in the short term, so they need a house with larger spaces and increase the number of rooms, sometimes they already have a property they can sell to give hitch or have been able to save for longer. For them, the mortgage credit can have better conditions to be able to give a greater hook, between 20% and 30%, and have more consolidated income, this allows them to contract credits with terms of 15 or 20 years with rates and fixed payments that they will give certainty in the future.
Consolidated buyers are looking for a larger house or better located that offers more amenities, are also those who see the real estate investment as a profitable activity, looking for a second weekend property or buy to rent and subsequently help their children. Their mortgage alternatives usually consider high payments, equal to or greater than 50%, and payment schemes and fixed rates for shorter terms, from 5 to 15 years.
Mature buyers, for those who have seen their children become independent and the house has "left them big", it is also advisable to analyse their needs again; normally they do not need the spaces they have at that moment and will have different requirements in the near future, typical of maturity, which is worth considering. Reducing the spaces in this stage also brings savings in maintenance and gives the possibility of using better the capital invested in a property. From the financial point of view, with the product of the sale of the current house, they will be able to acquire another one of smaller dimensions having a remnant of resources that can be invested for the retirement.
There are financial options of mortgage credit for each moment of life, where it is advisable to consult a professional with access to all the alternatives offered by the market and who can help select the one that best suits the requirements of each moment, which do not put at risk the acquired patrimony.
The best time to buy a house is today, as long as there is a need and you acquire a property according to your time in life with the appropriate financial instrument. Contact Conveyancing in Melbourne so you can receive top assistance in your house purchase today.