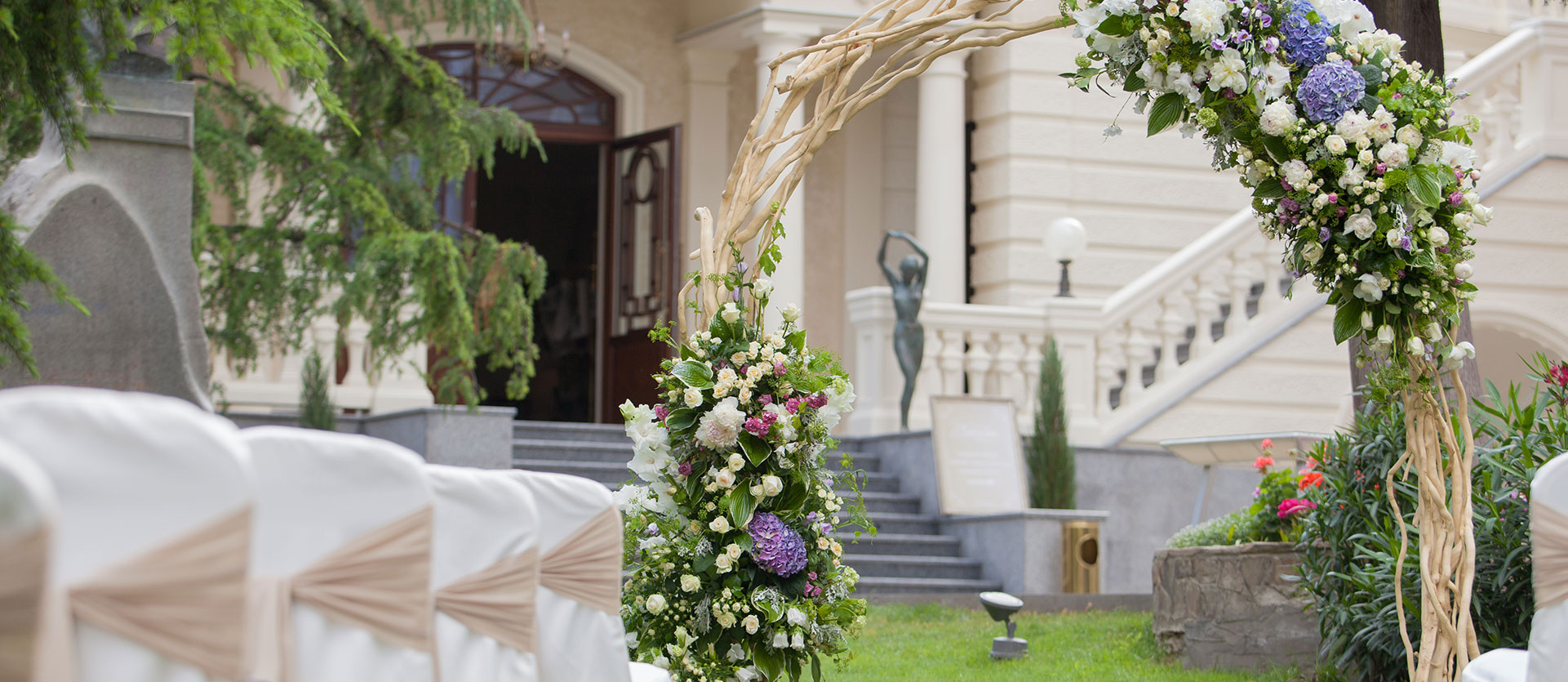 Best Food Suggestions for a Perfect Wedding Reception
A wedding reception is the occasion that brings together two families, closest friends and relevant acquaintances to accompany the new married couple in an entirely new stage of life that begins, the construction of ideals, new goals and dreams. If there is something that most people enjoy in the world, that is surely, food. It has even become a trend to satirise weddings and relationships and change partners for food in memes and social media content.
As it happens with wedding dresses and suits, there is a wide variety of different models and you have to try a lot until you find the one that suits you well (most brides have it designed for that night alone) but with food you do not have to be so close-minded. You can bring a lot of variety to the reception and people can choose what they like best.
Nevertheless, in order to have only good quality food made with excellent ingredients in your reception and have people talking for weeks about the excellent meals, snacks and desserts you had for your reception, you can follow some recommendations on what to buy and have prepared.
In these times, people want to be original, to surprise their guests with something different in their food for wedding reception; different from what others have already done or have been doing. Either way, the menu selection is key, so here we have prepared some top quality suggestions that will be useful and also practical
Food Suggestion for an Excellent Wedding:
You should make your food selection fit the place you have chosen for your wedding reception. For instance, if you have chosen a farm for the location of your wedding reception you can have different dishes than the ones you would have if your reception were in a hall. It will also depend on the time your wedding reception is, it can be lunch or dinner, even breakfast if you want a morning wedding which is very common at each.
Consider whether the location you have chosen has a kitchen and if it is properly equipped. That will determine the complexity of the meals that you should choose for your wedding reception.
On many occasions you will have to improvise a kitchen, so make things easier and let it flow according to the available means.
Remember that if you choose highly elaborated meals and you lack space and proper equipment to have them prepared properly you are more likely to fail at delivering tasty dishes that look nice.
You can play with colours. Remember that dishes, meal and decoration can match up and leave an excellent and memorable mind picture for all your guests.
Cocktails are very flashy and people like them a lot, they can be a very nice complement your wedding reception.
Be original without falling into extravagance. Always think that you have a considerable number of people seated to be served and that if you select very rare or exotic ingredients or preparations, you are more likely to make mistakes.
It is a very good idea to keep it classy but including some trendy dishes from nowadays.
If your wedding reception is located in the savannah it is recommendable to start with a hot dish; however in summer time, the start with a nice and colourful cold entrance is very appropriate and ice-cream never fails for dessert.
Serve one or two meats? If you only serve one, the dish will look much more beautiful and elegant. If you choose two anyway, check that the presentation of both matches properly.
If your family is from another culture, you can offer both options, Australian food and some food from your native country or the country your relatives are from: Mexican menus, Thai food, Italian, fusion, roasts. Just check the list of your guests and surprise them with some traditional food.
People adore cake, and a cake can never be missing from a wedding reception.
Coffee is a must-have. People love coffee and it can be quite a great drink to accompany cake portions.
Ask your provider for a sample of the meals they prepare with and make sure the provider you chose has enough alternatives so you can play with many options during the reception.
You can improvise a lot more with lunches than with dinners. For dinners it is recommended to remain as classic as possible.
A Wedding at night is demanding and should be elegant, preferably composed of only hot dishes.
Be very picky with your provider. You are generally paying considerable amounts of money for that type of services. Ask them to use only top quality ingredients and to give the dish a beautiful presentation. Remember that your wedding is, hopefully, a once in a lifetime event and that you and your guests will have a lot of memories from that special day.
Do not be afraid of trying new things, remember that people enjoy innovation and this is your special day, you need to be able to express yourself through every little detail of your wedding and your wedding reception. Do not hold yourself on what you should do or avoid doing, especially when it comes to food. If you want to eat pizza, then bring pizza.
Here at My Ideal Wedding we provide you with everything you need for a memorable wedding that will leave every one surprised. We will help you find the best places in Australia for anything you look for when organising a memorable wedding, from bridesmaid dresses to makeup, wedding planning, cakes, decoration, flowers, photographers and anything you need to have a memorable day that will be one of the happiest memories in your entire lifetime. If you need help to organise a perfect ceremony and reception do not hesitate use our website to find suppliers for anything you want in order to make your day a special one. We only work with the very best businesses from Australian markets.