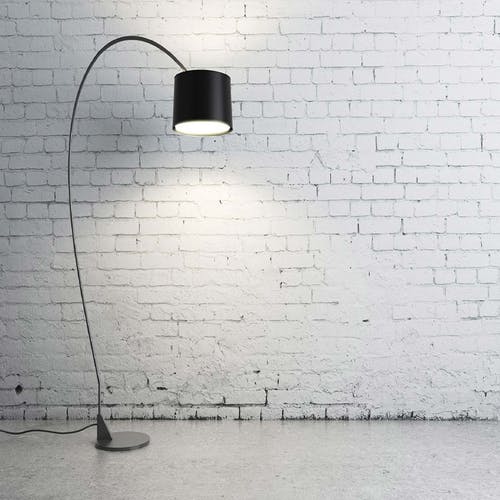 The dining room is undoubtedly one of the most important spaces in the house. It is a meeting, conversation and meeting point. Therefore, do not neglect when decorating. Choosing the right table, comfortable chairs, and accessories that represent our style is very important, because it is a good reflection of who we are and how the dynamics are in our house or apartment.
This is how there are small, large dining rooms, with round tables, made of wood or glass. There are others that are part of the kitchen, such as the more typical daily dining rooms or American kitchens.
Choosing a lamp for the dining room is a task that requires some reflection. There are a thousand options! And surely many can fit with what you need, so let's go by parts.
The first tip is to discard the spotlights, soffits, fans and others. For me, the winning bet is the hanging lamps, and if you install a dimmer, much better! Why? Well, simply because they are perfect to create that warm and intimate atmosphere so desired in dining rooms and living rooms, and also because they are the ones that best direct the light towards the table. This last point is important … We all like to see what we are eating! Or not?
Here at Select Lighting we take pride in providing you with premium lighting solutions that are not only very functional but also visually appealing. Our products along with these habits can save you a lot of money while providing your house or business with extra decorative value.
That said, here is the second tip: make sure your lamp hangs over the centre of the table, not the room. Or rather: think that your table has to have its lamp on top. The easiest thing is to place the table just below the ceiling light socket, but if, due to the distribution of meters, you could not centre the table with the lamp, try to relocate the electrical installation or improvise an extender with chain or rope to achieve the goal
Getting it right is not always easy, but there are certain guidelines that we can follow to increase the odds. Once the location and type of lamp have been chosen, the fundamental thing is to consider three parameters, which are: size, style and height.
The size
Although the size of a lamp is not an exact science, keep in mind that, in the case of dining rooms, it is very important that the lamp you choose be in proportion to the table on which it is.
As a general rule, you will need the diameter to be at least half the length of the table. For example, if you have a table of one and a half meters, your lamp should be about 70-75 centimetres. Although if you have to get out of the canon, it is always preferable to stand out as big as small.
The style
In the dining rooms the lamps have a great role, so it is important that the one you choose fits with the air you want to give your space. If you have doubts, always bet on the classics. In the case of the dining rooms, the chandelier are the undisputed stars, even in slightly more modern versions.
If you are looking for a more modern option, I recommend an industrial style lamp or that instead of just one you play it by installing several, the effect is shocking! Here are two options that fascinate me:
For a round table, group several lamps and hang them at different heights. You can choose the same or different lamps, and even of different sizes. You will get a dynamic and entertaining effect instantly.
For a more serious and formal look, place the lamps in a row (aligned). On an oval or elongated table, be sure to install an odd number (three or five) to make the feeling more natural. In rectangular and square tables, you can bet on the couple.
The height
Perhaps this last point may seem minor, and yet it is decisive because it can make a difference when your guests feel at ease. Take note: as a general rule, the ideal distance between the table surface and your lamp is 80 centimetres.
There are some exceptions for dining room. For example, if your table is round, you can choose a slightly larger lamp and dare to bring it a little closer to the table. You can also glue it a little more to the surface if your table is made of glass.
Now you have all the keys to choose your lamp. Of course, remember that, as in the rest of the pieces, it is always good to complete the lighting with support lamps, whether on table or floor.
Conceptual innovation
Suspended lamp: If you still think that a lamp can only offer you light, design lamps like these will convince you of everything that luminaires can provide from an aesthetic point of view. This modern proposal, signed by the Irish designer Ray Power, is made from a set of Moebius strips made of wood veneer, which undulate and fold over themselves creating a truly hypnotic volume.
Diffused light: Incorporating indirect lighting into our decorative project will allow you to highlight points of interest and transform the environment, creating relaxing and suggestive atmospheres.
Here in Australia you will find a top provider of lighting solutions with a wide range of imported lighting products. Select Lighting is your leading option to purchase LEDs in Australia.  Contact us today or visit our store to check the entire catalogue of options we have to offer you; we'll make sure you find the right type of lamp for your dinning room and completely change the way your house or apartment looks.
Keep in mind lighting is extremely important if you want to highlight the best aspects of your dining room house's decoration. We are here to help you.