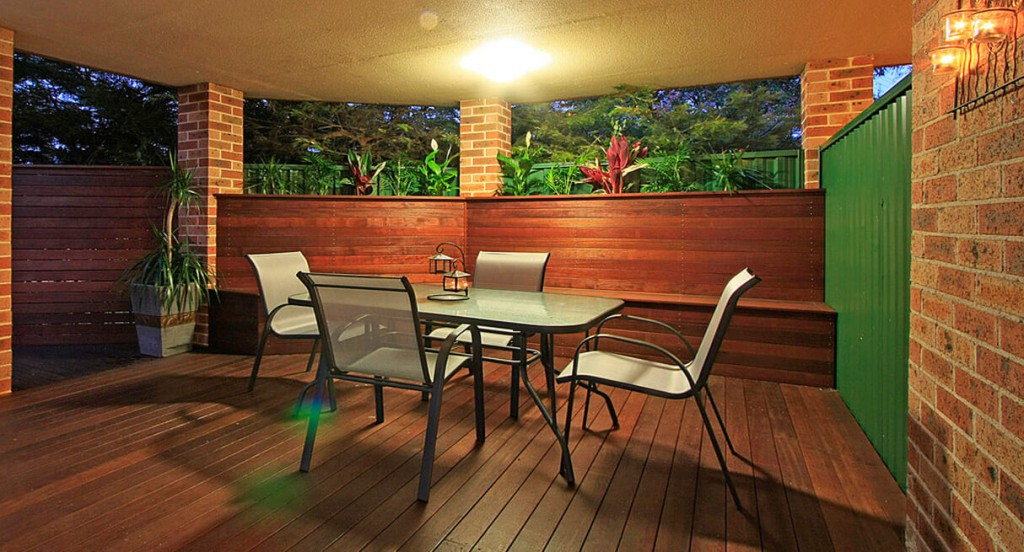 Bamboo is a sustainable material very little used in the West as laminate flooring. Now bamboo parquet is being commercialized to raise awareness with the environment, thanks to its 100% ecological style. The raw material during its manufacture is bamboo, a natural element capable of regeneration in 5 years. In addition, the production and transport process are very aware of the environment.
And don't forget to contact us to have a great deck that will make your entire house look way more elegant
Bamboo parquet, ecological flooring or flooring
Bamboo is a very new material in the West, but very used in Asian countries as in China. This material is a very hard fiber, known as steel grass. In general, it is considered more durable and resistant, stable and elastic than other woods such as oak. In addition, this ecological material as pavement self-regulates the house temperature according to the temperature (in summer it is fresh, and in winter it is warm). It is also non-slip and absorbs noise.
Bamboo can grow one meter per day!
Bamboo parquet or bamboo floors, the alternative to the deforestation of tropical woods
One of the natural resources that is most at risk is hardwood, especially tropical woods. We propose an alternative to help solve this problem. Bamboo is an herb that has many qualities and characteristics similar to wood. This type of grass is the fastest growing in the world. A third of the bamboo trunks can be cut every year, without their population decreasing due to their rapid growth.
The new era of bamboo has begun. Probably bamboo is an unknown option, but it is a solid floor suitable for exterior and interior. Currently there are shops that have installed bamboo parquet, even being very resistant spaces.
Uses of bamboo flooring
Currently, bamboo has several benefits:
The bamboo that bends is stronger than the oak that resists
Total control of the production phase
Alternative to parquets or solid wood laminate floors eco-sustainable
Great resistance to scratches, dents and stains caused by furniture, shock or liquids. This feature will be thanks to the quality varnish that will be applied to bamboo
Ease of cleaning
They do not require subsequent maintenance
Adapts to climatic changes easily: great adaptation to humid environments
Bamboo floors for kitchens and bathrooms
It is not always easy to find the ideal solution for the floor of a bathroom or kitchen, especially because of the enormous range and diversity of characteristics that exist. However, if what you are looking for is a nice, nice floor that is also respectful with the environment you should pay attention to the floors or parquets made with Bamboo.
The materials that respect the environment, or "green", are increasingly appreciated and popular, something that also influences the style that can contribute. A bamboo wood floor, although it is not exactly a wood, is a durable, economical solution that stays really well in both modern and traditional environments.
Bamboo is a fast-growing grass, much larger than any tree, which allows a highly renewable resource, so many owners, who are concerned about the environment and their ecological footprint decide to use bamboo for the bathroom or kitchen floor, although it does not have to be this its only use. This speed of accelerated growth allows to have in 3 years a plant with the optimal size for exploitation, while according to what kind of tree we would be talking about decades. This is one of the reasons that allows the cost of bamboo to be significantly lower than that of most woods.
You can find floors or floors of bamboo in both "solid wood" and processed or engineered (the equivalent of laminate flooring). Solid bamboo floors, made by joining boards, and therefore have a more natural appearance, are somewhat less resistant to moisture than processed, made from bamboo fibres and attached to high pressures. Even so, this resistance to moisture is still higher than that of most other common woods. Therefore, ideal for a bathroom or kitchen where you want to use a bamboo floor and taking into account that it is a humid environment the ideal is to use one made from fibres, although the other option would continue to have a good behaviour.
Solid bamboo floors can be dyed or varnished in any colour. When they begin to show signs of wear it will be enough to apply a fine sandpaper and give a new layer of the finish for which we have decanted. For cleaning it will be enough to sweep and wipe a wet mop.
Soils made from bamboo fibres, those that go through an industrial process, end up having a very similar appearance to the original and gain some additional characteristics:
Greater resistance to humidity.
Easier to maintain.
Greater resistance to blows and torsion.
They are available in slats with a click system that allows anyone to install them easily.
The main drawback is that once it has worn out, after many years of use, it cannot be repaired with a simple sandpaper, and must be replaced.
Large thermal conductor adapting to the radiant floor heating system
Variety of finishes and shades
Soft touch and great resistance
There are waterproof bamboo floors, perfect for use in kitchens, laundry rooms or bathrooms
Some ranges are more resistant and hard than classic laminate wood floors
Sustainable material because it is a natural product, of vegetal origin
Economic price, compared to wooden parquet, due to its wide availability of raw material (compared to the wood that takes many more years to grow). Bamboo is the fastest growing plant in the world and therefore, it is cheaper than wood
Cleaning the bamboo parquet with a vacuum cleaner
If you are looking for experts that can help you install a merbau hardwood floor in your backyard and want to be left with a great feeling of satisfaction and peace of mind knowing you worked along the best ones in the market, do not hesitate to contact Branson's Building Material. Free quote on installation!