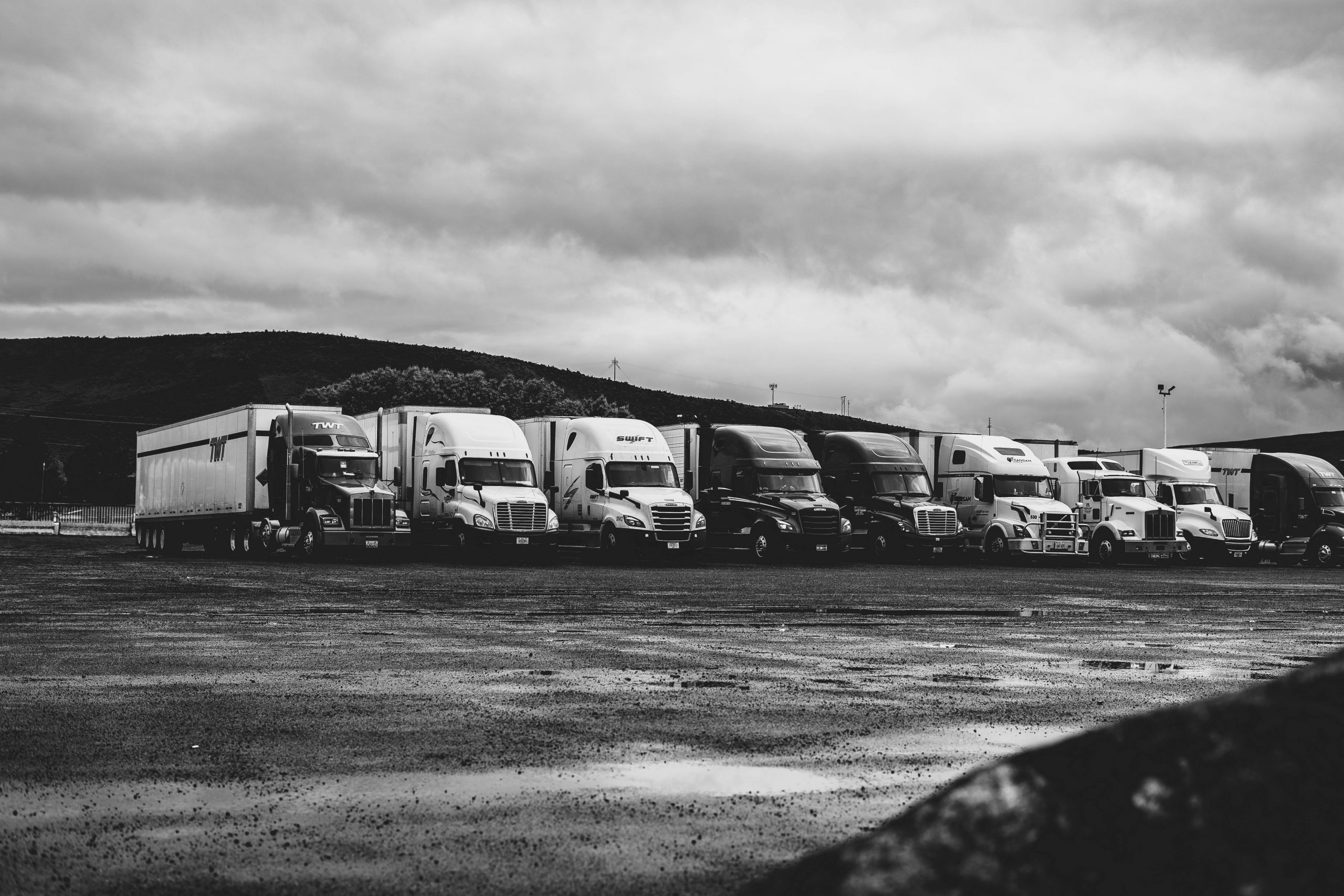 Important aspects to keep in mind when choosing the right trailer for your merchandise
Freight transportation requires various types of trucks to transport different customer goods. Some producers or sellers may require refrigerated trucks to transport perishable goods, while others may require curtain siders to deliver to suppliers.
Which truck to choose will depend on both the type of product (perishable, non-perishable, fragile, etc.) As well as the purpose of the transport (delivery to various suppliers, delivery to a single supplier, transport to the factory, etc.). In this article we will give you some important aspects you should keep in mind when choosing the right type of truck or trailer for your merchandise
Remember that Trailer Supplies is your leading provider of galvanised trailers designed to solve all your transportation problems.
Types of cargo trucks
Open Trailers
This is another type of trailer widely seen, especially in transport within the city or between provinces not far away. In this trailer, the upper part is exposed and is usually covered by a canvas that hooks on the sides of the vehicle.
Some units may have side doors and others only have a door at the rear of the vehicle. It is used to transport various types of goods that do not require greater thermal protection.
Curtainsiders trucks
Curtainsiders or tautliner are a type of truck that has curtains on the sides which makes it easy to maneuver the load that is inside.
This type of truck has three accesses to the load:
The back door of the truck.
The curtains on both sides of the vehicle.
Cargo trucks
This truck is very safe since the curtains are usually made of polyester fabrics, usually covered with woven gold. This adds stiffness to keep the load in the moving vehicle. The curtains are usually attached with straps to the rails that are located at the top and bottom of the vehicle.
This type of vehicle is usually used to transport goods. This is because this design makes it easy to handle merchandise inside the truck. Chances are you've seen soda trucks using curtainsiders to make deliveries to bars and restaurants, supermarkets and others.}
Are you looking for cargo trucks?
For cargo transportation. It is important that when choosing a transport, you not only focus on the type of vehicle, it is also important to take into account other points such as:
Loading capacity.
Vehicle age.
Vehicle geolocation systems.
Documentation in order.
All this is important to ensure the proper handling and care of your merchandise during transport. If you are looking for cargo trucks you can contact us here. What is the transport of full loads?
If you had to choose between sharing the space of a truck with other companies' products or having the whole truck only for your products, which one would you choose? Probably the second option. That's what transporting full loads is all about.
What does the transportation of complete loads consist of?
It is a type of ground transportation that consists of using the available cargo space only to transport the products of a single company. The transport vehicle will carry only the loads of a single producer to one or more delivery points.
The transport of full loads is the opposite of the transport of fractional loads. Some of the advantages of this type of transport are:
It improves the traceability of the products
Under this mode of transport, it is possible to have better control of our products at all times. It is possible to constantly track your location since the margin of error in this mode is much lower.
Speed ​​of delivery
Unlike the fractional charge model, the full charge model tends to be faster because vehicles tend to be charged at a single supply point. This streamlines the charging process and prevents the vehicle from having to stop at multiple charging points.
Reduces administrative burden
For the transport company, this is usually the most efficient method in terms of administrative burden since the number of forms, administrative processes and others that must be carried out is less.
Provide greater security
A transport of full loads offers greater security because it has a single point of loading. This prevents the goods from being damaged when loading the merchandise of other products or from theft at any of the loading points.
This is why companies that transport valuable or delicate products often make use of this type of cargo transport.
What is the transport of split loads?
This type of transport is the opposite of transporting full loads. Instead of using the vehicle entirely for a single producer, the same vehicle can be used to transport the products of different companies at the same time.
Advantages of transporting split loads
It's less expensive – This type of transportation is a great way to save money. When you use a full load transport, if your merchandise does not fill the entire transport vehicle, you will have to pay a penalty. Instead, in this type of transport, you share the costs with other companies and you do not pay any penalty.
More flexible deliveries – This model offers greater flexibility for company deliveries since they do not have to wait to fill a vehicle with merchandise to be able to just send it (or pay penalties if they send it semi-empty). Thus, a company can send merchandise on different dates without problems.
What type of transport to choose?
The method of transportation to use will depend on the cargo needs you have and the type of product you market.
As we have already seen, each type of transport offers different advantages. For example, if you work with fragile products and / or luxury products, it may be more convenient for you to use a full load transport since it provides greater security and the cost of losing one may be greater than any penalty you may pay for do not complete the vehicle load.
On the other hand, if you are a company that needs more flexibility in deliveries or that you have little production, it may be better to use fractional cargo transport since it allows you to send products on different dates and you can use a fraction of the area of charge that is enough for your products.
Trailer Supplies is your leading provider of galvanised trailers designed to solve all your transportation problems.