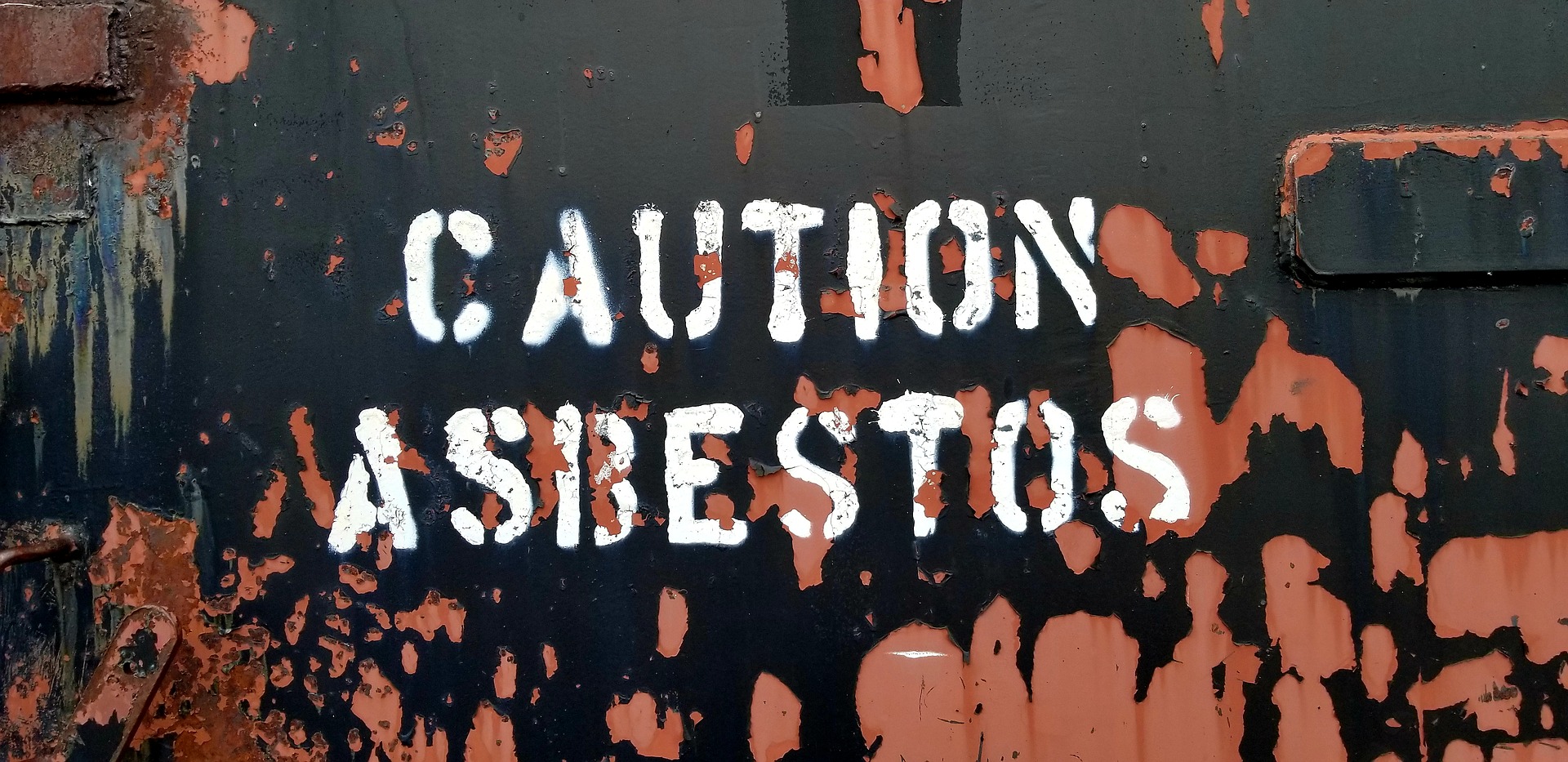 Due to the different deadly diseases to which it is associated, asbestos is one of the most persecuted substances in the world by organizations that watch over human health. In fact, since the late eighties and early nineties the battle between the fiber industry and those who oppose it has had positive results for those seeking to remove it from the market.
However, the negative aspect is that even with the prohibition of its use, the World Health Organization (WHO) warns that "the burden of diseases related to asbestos continues to increase even in countries where it was banned". Also, one of the most worrying figures revealed by that entity is that more than 125 million people in the world are exposed to asbestos in their workplace, to which are added the reports of at least 400 deaths per year due to exposures not occupational
Precisely, mesothelioma is the disease that occurs most in people who interact with asbestos. This type of cancer attacks the tissues that line the lungs, stomach and heart. But other cancers of the larynx, pharynx, stomach, colon, rectum and ovaries are also reported as a consequence of exposure to this material. In addition, asbestosis can be generated, which causes loss of elasticity in the lungs, forces respiration and generates a chronic cough. According to WHO data, these diseases are responsible for collecting 107,000 lives every year in the world.
Asbestos still represents a high risk for people who interact with it because at a chemical level the mineral compound has a very rigid atomic structure, so any person who inhales the dust will have inadvertently inhaled a poison that acts slowly.
In addition, experts in the field of health say that it is essential to change at least the water tanks that were manufactured with asbestos and the tiles made with the same materials (which are recognised as being of cement and have a greyish hue), for some plastics, since this would avoid contact with sediment containing fibre.
However, the official entities handle another speech. For these the asbestos no longer represents any risk to health, because its production is regulated by the Commission for asbestos and other fibres. According to an official of the Ministry of Labour who did not want to be quoted in this article, "since the eighties only white asbestos or chrysotile has been used and never used in friable system (insulation of buildings that can disintegrate)".
Asbestos can be really dangerous for people. Keep this menace away with our professional services for asbestos removal. Remember that health is always first, don't let your guests be exposed to these dangerous residues. Here at ACADs we provide second to none asbestos removal services, contact us today!
Null risk, but deadly
It is curious that more than two years ago the Ministry of Labour included in the list of occupational diseases mesothelioma and asbestosis, when supposedly asbestos does not represent any risk to health. And it is that the denunciations made in different means of communication, the numerous rights of petition presented before different institutional authorities of the country, did not have any effect until 2014.
This issue is of particular concern because conditions related to asbestos can develop long after exposure to it. According to the Agency for Toxic Substances and the Disease Registry, all forms of fibre are dangerous and all can cause cancer. However, the greatest risk occurs when the fibres are inhaled, since they can also have skin contact or can even be ingested in contaminated water.
The discourse on the part of producer companies and government institutions is very similar. The Ministry of Health states that we are all exposed to low levels of asbestos due to the erosion of materials that contain it or to drink water contaminated with the compound as a result of the erosion of natural deposits, the corrosion of cement pipes and the disintegration of tiles containing asbestos, but this does not represent any risk to human health.
Batteries with this close enemy
Many citizens of the common is that they could be exposed to asbestos without knowing it. These are the five risk factors that can be very close to you.
One of the most common risks is exposure through old buildings that were built when there was no regulation on their use. At your place of work or even at home, if the building is more than 40 years old, it is almost certain that you are interacting with asbestos, although not directly.
Beware of tiles. This product made of fibre cement has a greyish and corrugated hue. It can have friable material, which allows it to release particles that without realising we can breathe.
Heat-resistant clothing such as that used by firefighters to protect against fires can also affect it. These textiles are manufactured with asbestos fibre so that they can withstand high temperatures.
Brake pads and bands can be deadly to your health. According to experts in the field of health, these elements made of asbestos fibre can release dust if too much friction is generated as when the pills are overheated and the car does not brake properly. In addition, great care should be taken when replacing these two items for your vehicle, since both the tablets and the bands may have a trace of the fibre which can be inhaled if no masks and disposable gloves are used.
In the fifth place are the tanks for water that we all have in our house in case the service is cut. These containers are quite familiar with the tiles, it also has a grey and corrugated tonality, the danger appears when the liquid sediment the walls of the tank and release asbestos particles that can be ingested or reach our body.
Australian Construction & Development Services is a business with over 30 years of experience in the field of construction, repairs and building maintenance. Call us now for more information about our second to none services for asbestos removal.