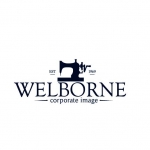 When we think of corporate uniforms, we usually think of dull, boring and uncomfortable uniforms. No one wants to wear uncomfortable workwear  uniform on a regular basis. Many of you might already have to wear corporate uniforms as part of your company's policy. Are they comfortable? Are they made with quality materials for durability and allow for breathability? These are the kinds of questions we do not usually think of when it comes to corporate workwear. Many of us just think about the appearance and how they make us look when worn. We understand the reason for corporate workwear. It makes a company's employees look professional in order to best represent a company and to project the business's image. It symbolises the cohesion of being in a team and helps customers recognise your brand. We can therefore all agree that image and reputation is at the forefront when we first come in contact with a business. We expect professionalism to reflect in the company's actions as well as through the employees' dress code. Corporate uniforms can say a lot about a company, it can give away the type of industry that company is in, the level of professionalism and the role of the employees depending on the type of uniform, whether they are wearing a suit , uniform or an apron. However, is your corporate uniform scratchy, too hot during the summer time and just plain uncomfortable? I am sure that I am not the only one, but when it comes to corporate workwear, I prefer comfortable and breathable clothing that I can wear throughout the day while performing my daily tasks without any second thought about the discomfort of my clothing. I definitely do not want to feel restricted in any way by what I am wearing. Believe it or not, uncomfortable workwear uniform  can decrease productivity in a workplace. No one wants to struggle walking around in heels or tight fitting dresses, we want to feel relaxed and at ease, where the clothing we wear is the least of our work problems.
Nowadays women (and men) sometimes sacrifice comfort for fashion, or compromise the two to get a balance of both. Sometimes this can be difficult. On one hand, some women want to look stylish and presentable and we sacrifice our comfort in the form of heels, tight pencil skirts and the like. A lot of us like to keep up with the latest fashion trends of uniform and incorporate it in our own outfits to show our personal style. This is a great way to feel confident in what we are wearing. Personally, I love creating new and different outfits to reflect my personality and sense of style. Seeing what other people wear at work also gives us ideas and inspiration and can even spark conversations about fashion for those with that common interest. Incorporating the latest fashion trends of uniform into work appropriate outfits can be a challenge, but it is a challenge I, as well as many others accept. It allows us to explore and use our creativity in ways that we might not be able to with our tasks at work. Women have more of a diverse range of clothing to choose compared to men, this includes dresses, trousers, skirts, blouses and many more pieces with different patterns and styles to suit our preferences. However, to some, incorporating the latest fashion trends into work outfits is not our top priority or even a priority at all. We like to dress comfortably and do not want to have to worry about what to wear on the daily. Some of us find tight fitting clothing uncomfortable and restrictive and would much prefer wearing trousers. We all have different preferences when it comes to the type of clothing we want to wear, but sometimes choosing a different outfit every day to work can be tedious and time consuming. On another note, many companies have strict dress codes that all employees must abide by. Every company is different, and depending on the industry and role you are in, corporate uniforms should reflect just that. Some of us do not have to worry about what to wear everyday as we are provided with corporate workwear. We all want to be comfortable in what we are wearing and shouldn't have to compromise comfort for fashion. Ideally we would like to have corporate uniforms that have a balance of both.
The company that I am employed with has supplied all its employees with corporate uniforms from Welborne Corporate Image. We have been given different uniforms depending on our role. Welborne has provided us with a vast selection of corporate clothing to suit the needs of our company. A variety of suits, shirts, dresses, skirts, trousers and even shoes to suit our individual preferences. Surprisingly enough, I can honestly say that I am a huge fan of our new corporate workwear. It has completely changed my view of corporate uniforms. I have worked in a few different companies over the years that had a strict dress codes to abide by, however I have never been provided with corporate uniforms. Being so used to wearing my own clothes from my wardrobe, I was skeptical at first with the new uniforms I was given. My current role as a businesswoman, I did not like the idea of stiff workwear. I first noticed the high quality of the material used to make the uniforms. Upon wearing the uniform, I was immediately impressed with the structure and breathability. It is evident that the clothing and shoes are made of the finest quality. Overall the uniforms are not only stylish and appropriate for our business, but comfortable too! The corporate workwear designs look great on everyone and our team look well dressed and united, representing what our company stands for. The importance of presentation for work is paramount to creating a company's image. I truly feel that from our corporate workwear, we portray our professionalism and dedication of upholding the highest values.
When we talk about comfortable workwear, it all comes down to the quality of the clothes and the materials used in the clothing. The materials used is an essential component when it comes to choosing what best suits you and your company uniform. Unless you are really conscious and are aware about what you buy and the materials used, as consumers, we do not usually pay attention to the materials the clothes we buy are made from. Most of us buy clothes based on what it looks like. The design and price is what sells us. However, the materials used in clothing directly affects the quality. There are common fabrics that are used in clothing that fall under the category of natural and synthetic material. Many of us may not be aware of the different materials and which materials are the best in terms of quality. Natural fabrics such as cotton, linen, silk, linen, hemp, wool and cashmere are high quality materials, but they can also be expensive. Then there are the synthetic fabrics you may be familiar with such as polyester, nylon, rayon (also known as viscose) and acrylic. You may have noticed that the majority of your clothing now are made from a mix of materials. At Welborne Corporate Image, a range of different materials can be used to suit your exact specifications. Generally, a lot of clothing is made with cotton. It is one of the best-selling materials in the world and is used to make a number of different items. Welborne workwear uses cotton as it is durable, soft and comfortable. It is a fabric that is extremely easy to take care of and is also good for the environment which is always a plus. Polyester is another material used as it is very durable and does not lose its shape or colour. It is a synthetic fabric that is easy to care for and does not easily wrinkle, which is perfect for workwear. Rayon is another material used due to its soft, smooth and comfortable nature. The type of materials used distinguishes the level of comfort, breathability, colour retention, durability and many other factors. The materials used at Welborne will reflect the specific workwear items and ensures the right breathability for clothing that will be worn for long periods of time. Welborne understands the need for comfortable corporate uniforms made with the finest materials to ensure the highest level of quality.
I will definitely recommend Welborne, as they provide corporate uniforms but also offer custom made workwear to your exact specifications at great prices. A range of high quality materials and the latest corporate workwear for Sunshine Coast, Gold Coast, Melbourne, Sydney, Brisibane residents, you will be sure to find what you are looking for. My company were able to put our business logo onto some of our workwear without any issues and we even invested in promotional accessories such as pens and mugs for our employees and customers! Corporate uniforms have never been so easy to customise and order to achieve that corporate image you are looking for. Now you do not have to compromise comfort and style with the selection of premium quality workwear at Welborne Corporate Image.