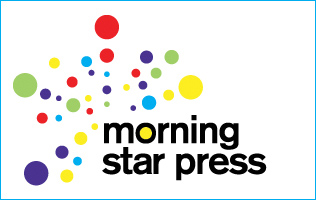 A booklet is a text printed on small sheets of different forms that serves as an advertising tool. They are usually delivered by hand on public roads with interesting information about restaurants, bars, tourist attractions or similar, although they are also used for the same purpose being left in different shops so that, who visits them, they can take the brochures that interest them.
The brochures exist as a means of communication since the printing press was invented in Europe, in the sixteenth century. They were not like the current ones, since those were brochures because it was the only existing form of printing: a page with a short text.
The most common leaflet is that of rectangular shape that has two faces and is delivered on the street, there are many forms, such as triptychs or diptychs. The brochures are useful to disseminate information of all kinds, they are not necessarily delivered in order to sell a product or service. For example, leaflets on places to adopt pets or on animal abuse can be delivered to a veterinarian as a campaign of conscience.
The graphic designers or publicists are the ones who can best design the brochures, since they have studied just graphic techniques that allow them to adjust everything to the size of the brochure, to the requirements of the client and other details.
In general, the information disclosed in the brochures does not correspond to specific topics, but rather what is sought is that the general public can understand what they read. The text should be concise and to the point, it should quickly show its intention with key words and, if possible, complement the information with images.
Contact us today for more information and make a top brochure with the help of true professionals with a lot of time offering excellent services to Australian businesses.
Type of Brochures according to the measures
Among the variety of brochures, we find that they can have one or several faces, they can be folded, they can have different sizes … Here we show you the best types of brochures for each functionality.
Brochure sizes
Format A5 (148 x 210mm): choose this type of brochure if you are looking to put strong information in the information brochure. It has a main face, where you can put the information in one language, for example, and the other in another language. In addition, they are perfect for entering into envelopes (and leave inside the mailboxes).
Format A6 (105 x 148mm): This format, together with the A7, is usually the most economical. These are more used when the information they contain is maintained for a while, so it is better not to use them when they are temporary offers (due to their size).
Format A4 (210 x 297mm): This format is the one that doubles as a diptych, and serves for communications and information that need to be more detailed and described. Unlike the previous ones, which transmit more emotional information, these are merely informative brochures, and work well to offer different services of a company.
10 advantages of advertising brochures
Despite the strength of new digital media, traditional advertising brochures continue to be an effective marketing tool both to take care of the corporate image and to stimulate sales. The portal Unternehmer.de collects the ten main advantages of advertising brochures:
Flexible
The advertising brochures are adapted to the needs of all types of advertisers: companies, liberal professionals, public institutions, associations, etc. In addition, it is possible to use them to carry out all types of promotional actions: from the commercialization of new products to the opening of new stores, through the announcement of special sales offers.
Manageable
One of the great advantages of advertising brochures is their small format, which makes them very manageable for the reader. In addition, they are also independent of the internet and the electric current.
Polyvalent
The advertising brochures can be distributed through multiple channels: by mail, at the point of sale, or in the entrance hall of the company, or in the fairs and congresses. In addition, it is possible to accompany your distribution of other promotional products such as letters or catalogues.
Economical
Advertising brochures are cheaper than catalogues, outdoor advertising actions or press advertisements. That does not mean, however, that you have to neglect your design. In any case, it is easy to adapt them to the corporate image of the company.
News
Obviously, and due to its limited format, an advertising brochure does not contain information as detailed as that which can hold a website or a catalogue. However, its content can be used to encourage the customer to purchase. The key is to awaken the curiosity of the reader by the offer of products and services of the company and encourage him to visit it
Easy and fast to produce
From the conception of the brochure to its final printing, few weeks pass. If the company is faced with the launch of a new product or service, the advertising brochures can become its great allies, since its production is very fast and simple.
Attractions
An advertising brochure contains in most cases little text and many images. It is about informing the client in a few words about the offer of products and services of the company and installing him to visit it. The attractiveness of the brochures for the potential client also increases if you attach discount coupons or response forms.
Measurable
If we accompany an advertising brochure of codes to download online discount coupons or response forms, we can easily measure its effectiveness.
Cash
Compared to other marketing instruments, advertising brochures have a high degree of effectiveness, which is also achieved in a very short time. The efficiency is even greater if special offers are included, such as rebates or discounts.
Oriented to the target audience
Hand in hand with advertising brochures, it is possible to connect with the target audience without investing too much money in targeting.
If you want a leading provider of printing services helping you establish your brand and working on your professional brochures, here at Morning Star Press you will find more than 50 years of experience working towards your business' success.