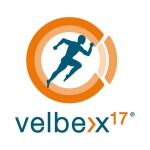 Synthetic cathinones, also known as bath salts, are a crystalline substance that is dissolved in bathwater quickly. Natural bath salts have several nutrients and minerals and they give you a refreshing bathing experience. They carry many benefits beyond looking beautiful and smelling great. You may be someone who uses bath salts as a way to relax after a long day at work or as a soothing treatment over the weekend. There are a countless number of bath salts in the market today with many stating to soothe and improve your skin. When you walk past the bath salt display rack in store, you see all sorts of bath salts, whether it's to relieve joint and muscle pain or have glittering coloured crystals to smooth the atmosphere of a spa.
History
Bath salts were originally known as drugs as they were first synthesised in France in 1920. Some bath salts were originally researched for potential medical use but most were unsuccessful due to the severe side effects. Bath salt has a history of being used for its healing properties and has long been used in medicine and treatment for common ailments. Hippocrates, one of the most outstanding figures in the history of medicine, was a Greek physician and encouraged his followers to use salts for their healing properties. This began the rise in bath salts (in the form of salt water) as a form of medicine. In ancient times, warm salt water was used to treat sore muscles and even arthritis. Back then, salt was also used in topical solutions to treat skin conditions such as acne, psoriasis, and freckles. Historically, bath salts have also been used for their cosmetic benefits. Used to smooth the skin, while decreasing the appearance of fine lines and acting as a veritable "fountain of youth".
Grand bath houses were built in Rome in which the elite could soak in communal baths which were not only used for rest and relaxation, but they also served as meeting places. Ritualised bathing grew popular in Asia, and Japan opened resorts and spas with bathing which became a main attraction. Today, we enjoy bathing more than ever and the history of bath salts extends into the present day. Modern spas and wellness centres have been built to offer salt water treatments and we can now purchase bath salts of practically any colour, size, and fragrance. Bath salts continue to bring relaxation, health, and wellness to people around the world.
Benefits
Other than looking, feeling and smelling great, bath salts carry many other benefits. You will definitely be able to feel the difference in your skin and your mood after having a relaxing bath with your chosen bath salts. As bath salts are known to cure many ailments, health experts are now advising patients with the regular use of bath salts at home. When used in its pure form, many of the ingredients contain beneficial nutrients and minerals that keep your skin not only soft and smooth, but supple as well. Some of the minerals used in bath salts are potassium, sodium, magnesium, calcium and bromide.
Potassium balances the moisture levels in our skin
Sodium helps manage the balance of lymphatic fluid in our bones
Magnesium helps us fight stress and combat fatigue by regulating and activating enzymes which promotes cellular activity, also reduces inflammation and helps muscle and nerve function
Calcium promotes healthy bones, reduce the risk of osteoporosis and maintains water retention
Bromide soothes sore, tired muscles
These minerals help improve the skin's texture, tone, and radiance as they are easily absorbed into our pores and cleanse and purify our skin on a molecular level. As you can imagine, bath salts not only benefit our skin, but our whole bodies! It's truly amazing what a relaxing bath can do with the right products. When using bath salts, they can assist in detoxifying the skin. Warm water opens our pores and allows the minerals to deeply cleanse the skin. Similar to how face washes and cleansers work, bathing in a tub with bath salts will draw out impurities, oil and dirt from the skin. Additionally, regular use of bath salts can help rejuvenate the skin and reduce the appearance of fine lines by balancing moisture and plumping the skin. You will be also be able to alleviate skin problems and improve blood circulation with an affordable treatment compared to spas which can be much more expensive.
Some other benefits of using bath salts include:
Eases stress and improves sleep and concentration
Helps nerves and muscles to function properly
Reduces inflammation, therefore decreasing pain and muscle cramping
Removes dead skin cells from the skin
Moisturises the skin
Provides relaxation
Skin will appear more radiant and youthful
How to pick bath salts
Bath salts are extremely affordable and they are very easy to use. Not all bath salts are solely for bathing, but you can also use bath salts as other functions such as scrubs for exfoliating, and cleansers. Since there are an abundance of bath salts on the market today, the first step is to find the bath salt that's right for you. It is important to find the right type of bath salts because the last thing you want is getting an allergic reaction! Depending on your needs and what you're looking for in a bath salt, it's best to do some research instead of buying one in the spur of the moment or as an impulse buy. For the best results, it's ideal to find high quality bath salts that are 100% natural with natural ingredients and nutrients. Bath salts in their pure form contain many beneficial minerals, however if you choose bath salts that are overly processed with unnatural ingredients, it can do more harm than good. As mentioned before, bath salts come in a variety of different sizes, colours, and textures. Your choice of bath salt should depends on what you wish to achieve in the bath. It is said that colours are thought to have an effect on mood, so try and use bath salts in colours that match your mood. For example, if you're feeling anxious, blue bath salts can be very soothing and can ease your anxiety, while red, orange, or yellow bath salts are warm, energising colours or if you're feeling sluggish and lacking in energy.
The colour of the bath salts will change the colour of the water in your bathtub and depending on the size of the bath salts, large-grain bath salts take a bit longer to dissolve. On the other hand, you can use smaller-grain bath salts as scrubs for exfoliating your skin. To use bath salts for exfoliation, all you need to do it take a small handful of small-grain bath salts and add a small amount of water to make a paste like mixture and smooth it over your skin. Using bath salts as an exfoliant will leave your skin feeling softer and smoother than before! You can also choose bath salts that are scented or plain, unscented bath salts. The scented bath salts come in a diverse range of scents and fragrances that are often infused with herbs and essential oils to rejuvenate and nourish the skin. Essential oils such as vanilla and lavender also enhance the salt's natural healing powers.
Bath salts for joint and muscle pain
Bath salts are now commonly used for muscle and joint pain. They can provide dramatic and temporary relief for aches and 100% naturally sourced formulas can leave you feeling recharged, revitalised and invigorated. You will need to know how to use bath salts properly to reap the maximum benefits. Natural and pure bath salts give you great results and prove to be beneficial for your skin.
Velbexx 17 bath salts are specifically formulated to soothe your aches and pains with natural, active ingredients. Velbexx 17 is 100% naturally sourced and a wholly Australian product. A synergistic formula consisting of a unique blend of salts, fruit and plant essential oils, herbal, carrier oils and infusions. Velbexx 17 bath salt has a unique formula that is suitable for all skin types, where it refreshes and invigorates your skin with a packed range of skin enriching oils, vitamins and antioxidants. Velbexx 17 bath salts are ideal as a relaxing and revitalising whole body soak, pre or port sporting or any other physical activity. It can also be used as a feet soak, body scrub (by adding Velbexx 17 Revive Oil) or soap-free hand scrub (by also adding Velbexx 17 Revive Oil). Velbexx 17 body soak bath salts are perfect for athletes and people suffering from joint and muscle pain. The soothing power of Velbexx 17 bath salts contains vitamins A, C and E and contains active ingredients such as cajaput oil. To use, pour one lid or three tablespoons of bath salts into the bathtub while it is still filling up with water. Mix it well and let it soak in for 15-20 minutes. By doing so, you will gain maximum benefits from the bath salts and feel refreshed.
Bath salts are an excellent way to relax, so take some time and pamper yourself to relieve your sore joints and muscles!