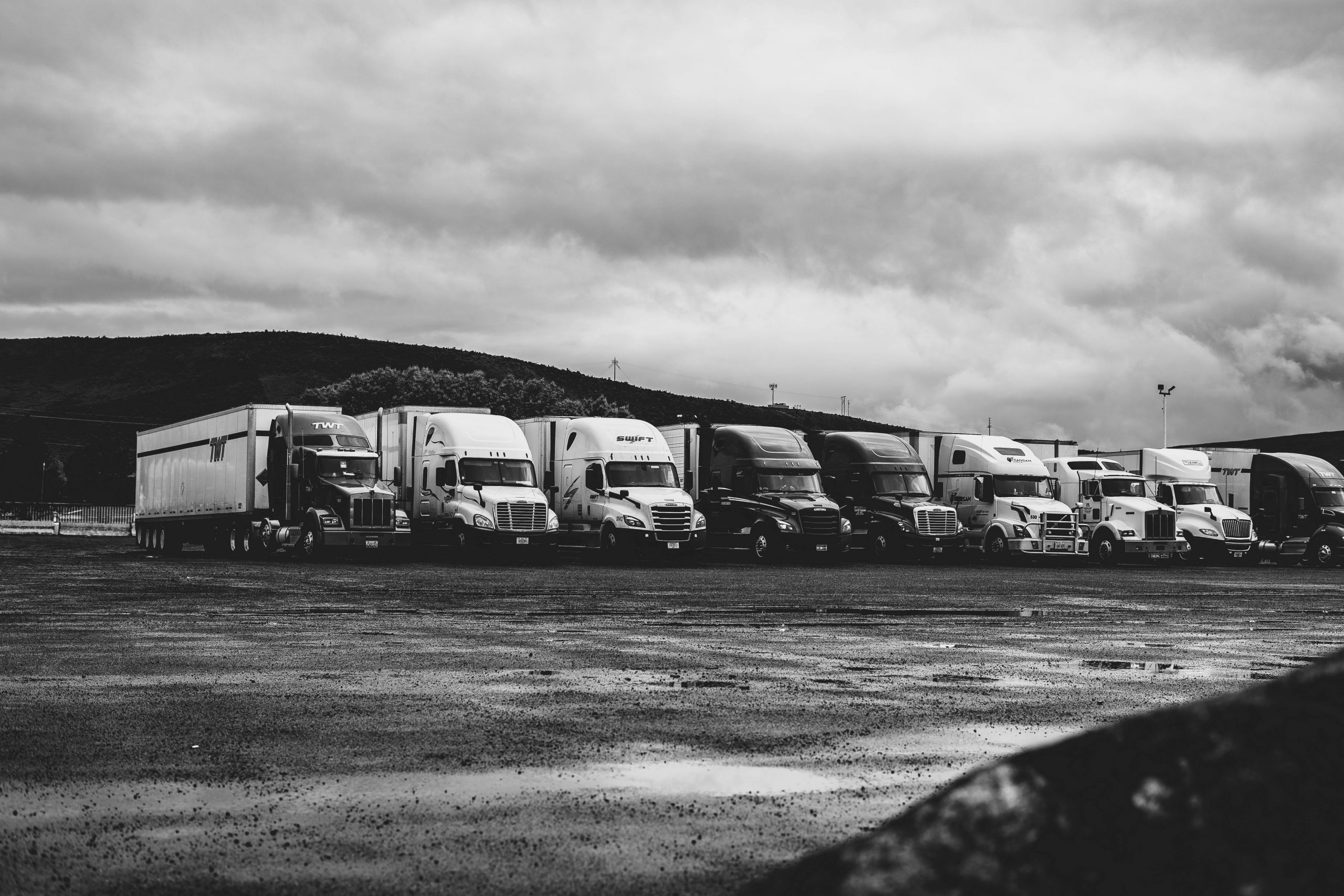 There are some advantages of cargo trucks for the transport of goods, such as being able to operate 24 hours a day, reaching destinations where trains or planes do not arrive, and also keeping transport costs low.
A cargo truck or trailer is a means of transport in which the goods are moved. People can also use the term "transport trucks" to refer specifically to moving motor vehicles, such as cars, boats and motorcycles. The cargo truck service is an industry that works all over the world, with large and small companies offering and using transportation services. This method of transport is very flexible and very efficient specially when using top trailers such as ours, visit Trailer Supplies for more information.
With the development of the automobile vehicle in the 1800s, trucks and trailers were not left behind. People quickly realised the potential applications of road transport, combining with trains, trucks and ships, to meet the needs of shipments. Unlike horses, trucks and trailers do not require careful attention and feeding to keep them running, and they could transport heavy loads, manipulate them by reduced personnel, and they are used at all times and in all kinds of conditions. By the middle of the 20th century, cargo trucks had become the method of choice to transport everything from agricultural products to zoo supplies.
Uses of trailers and cargo trucks
In this type of transport, a specially designed large truck is used to transport goods. Some trucks are modified to carry certain types of products, such as refrigerated trucks for loads to be kept cold, platform trucks for cars, trucks for transporting livestock that can transport live animals, and many more.
Trailers can have a single driver or a pair of drivers that take turns to keep the load moving 24 hours a day, until it reaches its destination. Truck drivers tend to follow established routes to reach their places, based on roads that are reliable and that have support services, such as weigh stations and fuel stations.
In some cases, the goods can be transported by trailers all the way from their point of origin to their destination. In other cases, trucks can be combined with other transportation methods. Whole trucks full of goods can also be loaded on trains and boats for long haul transportation that will be cheaper and faster than going by road, and it is also possible to load and unload your cargo in containers between ships, trains and ships.
In the case of automobile loading trucks, the truck is used to carry motor vehicles. Specially valuable cars can be transported in a closed truck that protects vehicles from possible damage.
Load and unload trailers safely
Secure each load to prevent it from running during your transfer. If it runs during the transfer is much more dangerous at the time of unloading.
Although loading and unloading cargo trucks and trailers are everyday activities in many construction businesses, they are among the leading causes of injury and death in the workplace. Perhaps even more dangerous are the situations in which the loading and unloading is done in an irregular manner, where loads vary markedly and workers may not have received training, such as at construction sites. To prevent accidents on construction places, protect your workers by providing training and adopting appropriate measures to load and unload trucks safely.
Load and unload cargo trucks manually
In most work places, loading and unloading a cargo or trailer truck means lifting (ladders, building materials, wood, drywall, steel, pipes, tools, etc.). Each year, hundreds of thousands of accidents at the workplace cause back injuries and workers often blame the weight and volume of objects they have to lift as the cause of their injuries. Bending down, followed by bending and twisting the torso, are the most commonly mentioned causes of back injuries.
The most common injuries that occur when manually loading and unloading materials are:
Sprains and strains as a result of lifting weights improperly or carrying loads that are too large or too heavy
Fractures and bruises caused when workers are hit with materials
Injuries caused when hands, feet, etc., are trapped in compression points
Avoid injuries when loading and unloading materials manually using proper lifting techniques and attach grips to loads to secure them more securely. Be careful not to stretch too much or lift loads at uncomfortable angles; Even light loads can cause injuries if they are not raised correctly. If possible, use tools to lift heavier items or share the weight between two or more people.
Always wear the appropriate personal protective equipment when loading and unloading cargo trucks:
Protection for hands and forearms, such as gloves for loads with sharp or sharp edges
Protection for the eyes
Safety footwear with steel toe or boots with metal, fibre or plastic metatarsal protectors to protect the instep
Helmet when working near high loads
The type of material you handle can increase your risk of injury. For example, take special care when handling structural steel or pipes. This type of load can be released or released when the straps break.
Also stone slabs are difficult to handle and due to their weight they can cause considerable damage when falling. If the slab is loaded on a wheelbarrow, move away from the area where it can fall. If the slabs begin to fall, never try to stop them. That is a good way to get crushed.
Hazardous materials need special handling. Before handling them, check if the packages, bags or pallets for loads are damaged so that the material can affect you or others. If you see that the packages are damaged, do not touch them.
Always consider the weight distribution of the load when loading a truck or trailer. Ideally, the load should be distributed evenly throughout the load floor.
Secure each load to prevent it from running during your transfer. This applies even to loads on truck beds. Although there is some risk of injury when securing the load, if it runs during the transfer is much more dangerous at the time of download.
Observe those around you and make sure everyone stays out of the area of ​​possible cargo fall. Never stand or supervise in a place where a loose load could fall.
If you want to know more about premium galvanised trailers in Australia, visit our website.