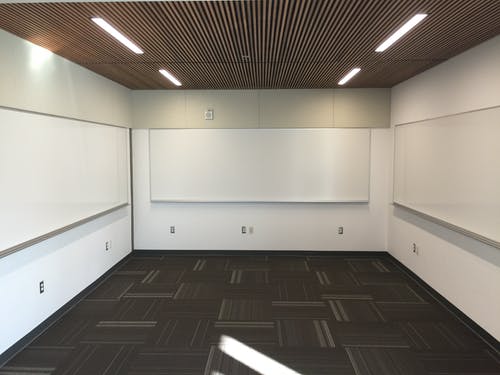 Ceilings are a very important part of our home and that is why they must be made of a resistant material. After all, they protect us from the outside. At Lee Meehan Roofing, we want to recommend top material that will help you a lot in fulfilling the task previously mentioned, that of protecting you and your family. Keep in mind that if you want to hire premium building and renovating services, you only need to contact us, we have years of experience providing second to none services here in Australia.
We present you: Stainless Steel, material that is becoming more and more popular in the construction industry. For those who have no idea about the advantages of metal roofing, this article will give you some information about this type of roof.
What is stainless steel?
Steel is an alloy of iron and carbon. Stainless steel is a type of steel that contains in its mass at least 10.5% of chromium, other elements of alloy, and less than 1.2% of carbon. Chromium content gives stainless steel corrosion resistance. This has allowed a natural and continuous development of a surface layer of chromium oxide. This oxide, known as the "passive layer", provides long-lasting protection against all types of corrosion. This passive layer naturally self-cured when in contact with moisture or water ceilings.
The advantages of stainless steel in ceilings
Stainless steel is a "green material" par excellence and can be recycled as many times as necessary. Within the construction sector, its recovery rate reaches almost 100%. It is one of the most ecological materials on the planet
It is immutable and totally inert with respect to the environment: when it is in contact with elements such as water, it does not release compounds that modify its composition.
The longevity of stainless steel meets the requirements of sustainable construction.
Economic performance
Stainless steel is relatively easy and fast to produce, you get a lot of material at low costs.
The cost levels of transformation of stainless steel are comparable with other metals traditionally used.
The cost of stainless steel roofs allows for an excellent quality / price ratio in the construction sector.
Choosing stainless steel offers a long-term guarantee.
Durability
Stainless steel is resistant to corrosion thanks to its passive layer that allows its use in diverse atmospheres, even in the most severe.
Stainless steel has high strength and excellent resistance to thermal shock. This material is classified as A2s1d0, that is, it is fireproof and does not emit any toxic gases.
Stainless steel does not turn brittle in very cold climates.
In short, because it cannot be destroyed or deformed by high or low temperatures, it is a perfect solution for roofing.
Implementation
Stainless steel is easily welded.
Stainless steel can be worked in extreme winter temperatures.
Design
This material can be adapted to all roof styles (battens, sheet metal roofs, self-supporting roofs, etc.) and can be used in different types of construction and renovation projects.
It allows the architectural creation, design and realisation of complex shapes.
It is easily combined with other materials (glass, wood, concrete, etc.).
A low coefficient of thermal expansion allows the manufacture of continuous lengths of up to 20 m. in one single execution ceilings.
Finishes and grades
The only requirement is to identify the grade of stainless steel and the surface finish:
A stainless-steel grade corresponds to a steel product that is characterised by its chemical composition. This composition has a direct influence on its resistance to corrosion and its mechanical properties.
A surface finish with different grades of stainless steel can be achieved.
Surface finishes are the result of mechanical or physical-chemical treatment of the steel surface.
Depending on the type of finish you want, stainless steel can achieve the following characteristics:
Permanent and durable matt finish from the installation. It melts in all kinds of environments, both rural and urban, traditional or modern, and adapts to all styles of architecture.
Stainless steel with electro-polished coating on both sides. Over time, it shakes and turns grey with a matte finish. Tin softens the natural shine of stainless steel, allowing it to blend in all environments.
Especially bright and uniform surface. Its smooth surface lends itself to light and form.
Uniform surface which allows the development of very elegant aesthetic projects.
To sum up the idea, stainless steel is the favourite one of many people since it has many advantages compared to the shingles of material.  People like to use stainless steel for ceilings first because it's metal is lightweight, compared to roofing shingles of material.
Metallic roofs only weigh between 25 to 75 kilograms per square meter, while roof tiles weigh between 350 and 450 kilograms per square meter. In addition, this type of roofing material is easy to install. The material for metal roofs comes in sheets, plates, or sheets, and tiles. The metal roof is very effective if it is designed for rainy seasons or bad weather.
You can complete the installation in two or three days, even in a day, if you have enough experience to install a metal roof. Resistance is the main characteristic of metal roofs, as they are capable of resisting fire, snow, hail, wind, mould, insects and putrefaction.
Metal roofs are effective due to its excellent heat conduction and reflect the sun's rays. The metal will also minimise the midday heat. One more thing, you can install the metal roof on the gable roof with a minimum roof slope of 3 in 12.
Fortunately, there are some proven ways to speed up the research and selection process, and help ensure that you find a professional builder that is the ideal choice to select the type of roof that. However, if you want to hire experts that will take care of delivering top quality roofing for your house whether you are building or renovating your house you can contact us. We have years of experience on this field and will be very happy to support your decision.