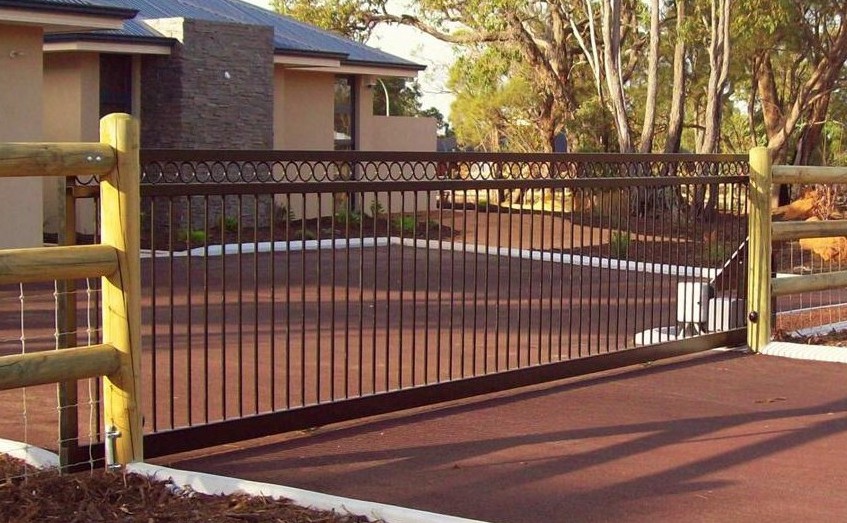 Advantages of having sliding automatic gates
Several properties, residential or commercial, need to have security parameters installed along their perimeters or boundaries. These safety parameters come in the form of automatic sliding fences and gates. These not only provide security, but also contribute to the overall aesthetics of the place.
There are different types of gates, such as sliding, swing, cantilever and boom. The ideal to use depends on the property in which it will be installed. For many applications, the installation of an automated sliding gate is the most popular option and there are several reasons for this preference.
Remember that here at MDI you will be able to find top quality equipment that provides you with the level of security and comfort of opening and closing gates and doors by clicking only one button. One of the leading providers of Australian-made technologically advanced solutions that ensure all your needs will be satisfied. On this blog we will review some of the reasons why automatic gates are an excellent option and we will also provide you with some tips and recommendations for you to choose the most suitable solution.
What are some great aspects about automatic gates?
They are convenient: automated doors allow people to enter the properties without having to leave their car to open doors manually. This is a clear advantage when it is raining or when it is very late at night. Also, they close automatically so you do not have to be aware of closing and locking the door after entering.
They are safer: automated doors, as the name implies, come with automatic locks, integrated safety beams, and other features that increase safety. In addition, it eliminates the need to get out of the car to open and close the doors, significantly reducing the risk of something happening while you are away from it, such as being robbed or causing theft of your vehicle.
They take up less space: landscaping and parking area capacity are no longer problems when you decide to have automated sliding doors for your property.
Because they slide instead of swinging in or out, the landscaped areas are not affected and neither are the parking areas. You can even use the space just by the sliding door, since it will not occupy a large area when opening or closing. Smaller properties benefit greatly by opting to go with the installation of sliding doors.
How to install electric gates?
Electric gates represent a convenient way to increase security, both at home and in commerce, as well as providing greater comfort. The installation of these gates requires following a series of orderly steps and specific tools. Learn some tips for placement and precautions to consider.
Types of automated gates
There are different types of automated gates that meet different needs.
Sliding gates: are based on the use of an engine with a series of gears, to move the gate from right to left. These automation systems are generally used outdoors, in order to move gates.
Swinging gates: these systems work by raising the entire structure of the gate, by means of different mechanisms such as pulleys, belts, among others. The mechanisms used in these automations are more robust, because the weight that must be handled is greater.
In the market you can find other types of electric gates, but the most widespread are those named above.
Advice for the installation of electric gates
The automatic gates can be installed by the user, provided that they have the appropriate knowledge and tools.
Here are some tips to keep in mind.
Electricity: make sure that the size of the cables that connect the gate motor to the electrical network is adequate. A bad calculation can cause overheating and even possible fires.
Equipment: under no circumstances modify or alter any type of mechanism during installation. It is essential that all safety mechanisms work correctly during the operation of the electric gate.
Safety sensors: it is very important to calibrate the safety sensors that allow the reversing system to start up in case an obstacle gets in the gate.
It is also recommendable to seek advice from specialised personnel, to prevent any type of accident or unforeseen during the installation.
Recommendations for maintenance of automatic gates
Currently the use of automated gates has grown significantly, due to the advantages that is associated with conventional gates. But like any mechanism, it needs some maintenance to prevent possible breakdowns that prevent proper operation.
Here are some maintenance tips.
Lubrication: it is extremely important to lubricate the moving parts that integrate the mechanisms of the gate. The lubricant, in addition to allowing the free movement of the parts, prevents the formation of oxides that can cause blockages.
Adjustments: due to the fact that the automated gate has many moving parts, it is necessary to periodically check all the screws, in order to detect possible misalignments.
Electrical Installation: the movements made by the gate are exercised by an electric motor. It should not emit loud noises and the temperature should not be high, as this is a sign of malfunction or obstacles. It is also advisable to ensure that the electrical conductors do not overheat, because if this happens, it is a sign of overconsumption or the calibre of the cables is little.
Cleaning: although it seems an unimportant detail, cleaning in general is essential to avoid future breakdowns.
It is important to note that, although the aforementioned precautions can be carried out, in case of more complex faults, it is necessary to contact a specialized technician.
Keep in mind that if you want to make your house feel as safe as a closed circuit then what you need is an automatic gate that optimises the way you enter your house and the way you go out from it. Here at MDI you will find what you need to enjoy the luxury and comfort of domestic and commercial solutions. Contact us today and we will be happy to assist you and ensure you are able to make the best decision regarding the safety of your house or closed circuit.