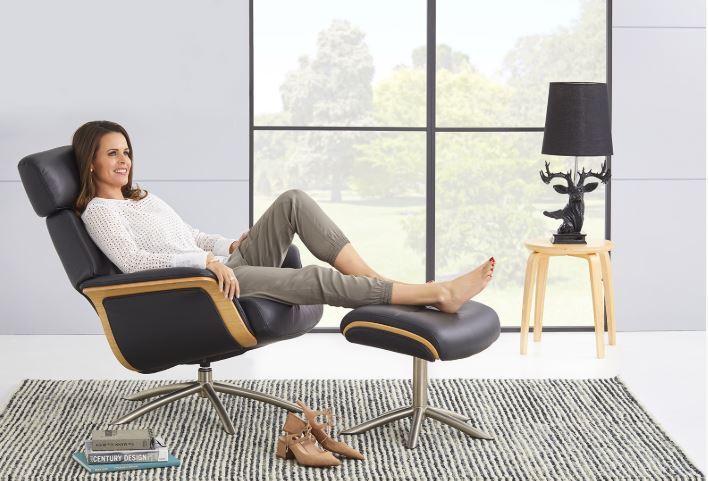 A custom furniture will fit perfectly and bring personality and uniqueness to the space.
When you choose the furniture that will decorate your house or you are redecorating one of the rooms, one of your goals is to create a unique and original space that talks about you. But. Sometimes, finding the piece that perfectly fits that hole you have at home becomes a real odyssey. For these situations, from Villa Kula, we recommend that you choose a custom furniture. Consult our professionals, who will guide you and advise you to turn your idea into reality.
With a custom piece, you will see your expectations met. It will combine perfectly with the rest of the furniture and you will make the most of the space. Before choosing any piece of furniture on the catalogue, consider selecting a custom one. It is not as expensive as you think and you will get your home to breathe harmony and functionality.
The main advantage of custom furniture
Without any doubt, the main advantage of custom furniture is its complete adaptability to the space you have, taking advantage of all the useful meters of your home. They are pieces created for a specific space and use. In addition, by fitting perfectly, they bring personality, uniqueness and authenticity, sometimes becoming elements of the architecture of your home.
Tailor-made pieces boast high quality. Being made to measure, artisans take special care to create that piece of furniture that you have been looking for so much. You can also boast its unique design. You can be sure that nobody will have a similar piece. It is made just for you.
But, of course, the main reason for choosing a custom piece of furniture is its adjustment to space. Sometimes we want to take advantage of a corner, especially if your house is small, or adapt them to spaces where there is a column, a door, a radiator or you need a special piece for the hollow under the stairs. As you can see, when we opt for this option, the most normal thing is that the furniture will be located in a place with very specific dimensions or shape. For an optimal result, custom furniture is the best option.
But when choosing a custom design, you not only select its size, but you can also choose one finish or another. If the piece you have chosen is made of wood, you can choose which type you want. Ash, oak, chestnut, cherry or walnut are the most common. To all these woods, dyes can be applied, with which you will continue to see the wood grain and with which you will achieve a unique finish. You can also choose a lacquered finish, usually applied over DM. This is the perfect option if you are looking for a flat colour that matches the rest of the room's decoration.
And if what you are looking for is a sofa, a personalised armchair or an upholstered piece, you can not only choose its dimensions, but you also have the option to select the fabric that will look. From Villa Kula we give you the option to choose from our wide variety of fabrics, all of high quality. Even if you prefer, you can bring your own fabric yourself. If you want your new sofa to combine with one you already have at home, without any doubt, this is the best alternative.
When you are looking for a piece of furniture that fits that space you have two options. You can select a piece of furniture from the catalogue and order it with the measures and finishes that you like or design your piece of furniture from scratch based on your ideas. In both cases, trust a professional to advise you at all times.
One of the pieces that is most commissioned to measure are the libraries. Generally, when furnishing the living room or office, we can find that the piece we like does not fit perfectly in the hole in which we want to put it. The same is missing a few centimetres to fill the gap or, perhaps, by very little, cover one of the switches in the room. Tailored bookcases and shelves are the perfect solution for storing your home and will fit perfectly on your wall. You can also design them with the number of shelves you choose, with bar furniture, if you want it to have doors or not and if you prefer them folding or sliding. When you choose a bookcase or bookshelf, a range of infinite possibilities opens up.
Television furniture are other pieces that are most custom made. Many times, for just a few centimetres, they plug the plug or the television and / or telephone sockets. In these cases, the ideal is that, when you go to order your furniture, take the measurements of your living room and the position of the plugs and different electrical outlets. It will be easier to choose the dimensions of your furniture.
The headboards are also furniture that is custom-made, usually also to respect the distance between the plugs and fit between them. In addition, if you have a mattress with special measures, a headboard will be fantastic as it fits with the bed. You can choose your wooden or upholstered headboard. In both ways you can select its finish, either in wood, tinted, lacquered or upholstered. And remember that you can even select the fabric you like best and combine better in your bedroom. Let yourself be advised by our professionals; they will advise you on the best design option.
You can also custom order and customise furniture such as dining tables, dressers, desks, display cabinets or sideboards. Think about the space you have and how you want its finish to be so that it adapts to the rest of the furniture in a unique way.
Also, the sofas are pieces that can be chosen to measure. In this case you can choose variations in the backrest, that the seat has greater or lesser depth, the density of the foam, the height of the armrest and the seat or, even, if you want it with double chaise longue. In this case, each piece can be done individually to respond to what you are looking for. Contact us today for more information!