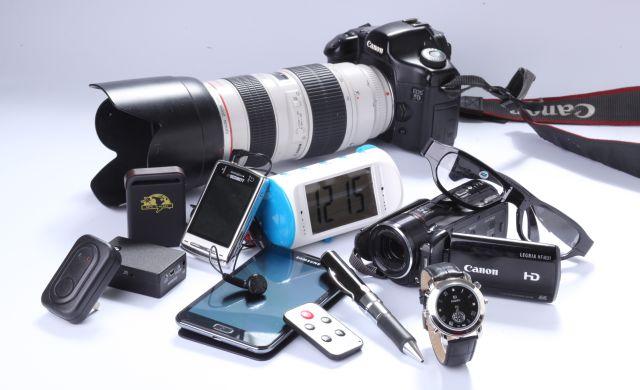 As the peak of technology is constantly being surpassed, as technological apparatus are invariably being exploited to new lengths and as technological infrastructure is deemed superficial, you would expect a private investigator to track and pinpoint with relevant ease. However, even by utilising audio equipment, binoculars, cameras, GPS trackers and any other means of detection devices the victim still has the ability to disguise themselves adequately! Absurd you might add, we shall agree! If technology is available to you, then it is also available to me.
Private detectives need to be aware of the latest trends, not only technological advancements but also the victim's contraptions that will misguide the private investigator. Preparation is key when confronting and determining an execute plan. Private detectives deem themselves worthy of practice if they are able to prepare adequately, with extensive research on the victim and more specifically the victims tendencies. Let's see which equipment are suitable!
The old but gold GPS tracking system. A reliable, versatile tracking device that has utilised a voice over mechanism the past few years. Traditional methods of mapping out routes and pre-planning a determined route is left in the past. With a GPS system addresses, streets, alley ways, intersections and even dead ends are all clearly labeled and explained to you. A critical device for a private investigator when the streets can be daunting! Adding to this, buildings are also labeled. Supermarkets, malls and vital vantage points can also be found with a touch of a screen.
Rolling the years even more behind, we have the classy binoculars. Many a man might argue and investigate the functionality of binoculars in this technologically adept era we live in. However, as far as the private investigation firms are concerned, no laser eye vision or ultra vision distance enhancement has even been invented. So if you need to observe at a distance and rapidly, binoculars are your best friend. Binoculars are a very small and compact apparatus, available at various magnifications. Size might contradict with power, but this is an option that the professionals should handle!
Crossing off the list of items that would be useful in a private investigation service is the steady tri-pods and mono-pods. Accuracy and precision are the core fundamentals that determine the excellence of a private investigator. Equipped with a strong and firm mono-pod or tri-pod grants the investigator the ease to document cleanly and vividly, in order to present evidence at a court case or to a depressed husband! Professionalism and elegance is key to securing victories inside the courtroom and only a prepared and fully aware private investigator will be able to achieve prosperity!
We could elaborate on simple, or everyday equipment that could be handy for a private investigator. However, more complex and convoluted apparatus is also available to deal with risky and demanding situations. From inking systems, blood and drug detection apparatus, chemical signaling tools or even explosive detectors. Don't worry! I'm sure none of these will be utilised in the near future. Knowledge is key and within this article we provide you with an overall idea regarding the extent of investigation equipment and how they have evolved over the years.
Concluding, gadgets and micro-devices have started to penetrate the private investigation scheme, making it ever so difficult for the culprit to escape the truth. From micro-chips, data storage chips and even micro-hearing tools are all available in today's technological adroit era! Every day, every second technology is evolving. We as private investigators, as Sydney's leading private investigators educate ourselves and keep up to date with the latest trends and technological manifestations. That is why we are the best…
See also:
and more