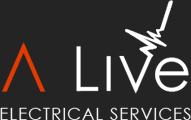 The most asked question when an electrical problem arises is "Do you know a good electrician?". Finding the right electrician for you can be tricky, especially when there are a number of electrical service providers in your local community. Can the electrician fix my problem? How do you know which ones are reliable? Which electricians are efficient and cost effective? There are an abundance of questions you may have when looking for an electrician to cater to your specific electrical service needs. Dealing with electricity is a very crucial matter and can also be dangerous; therefore finding the most suitable electrician to do job is critical. For instance, you may be working on a renovation or a small project in your home. When it comes to dealing with electricity and wiring, you may not be fully trained and you could harm yourself and others through incorrect procedures such as faulty wiring. Power surges, faulty plugs, and exposed wires, can all lead to damage to your home or office. Installation of power points, switchboards, and the like must be carried out by licensed electricians. If you are not sure, call an expert. Electricity plays a huge role in our everyday lives and for this reason it is vital to hire an electrician that knows exactly what they are doing. Most people are quick to choose the first electrician they find, which may not always be the best solution. An inexperienced or amateur electrician may cause more problems than before and may not even solve the problem. This will not only waste your time, but your money too. Taking the time to research and checking an electrician's accreditations as well as referrals are simple steps you can take to finding the right electrician.
Finding an electrician with the necessary skills and experience may sound obvious, but it is surprisingly often overlooked. It is important to find an electrician that can carry out the task you want them to do. It is always a good idea to check out the business' website (if they have one) to see if they do the work you need. Alternatively, you can look for reviews for feedback to help you decide on a reputable electrician. If you cannot find out whether the electrician provides a particular type of work, don't forget that you can always just ask them. Any reputable electrician understands that you need a specific person for the job. In most cases, they will be happy to tell you about their experiences and previous work. Checking for the electricians' credentials is also an important factor to help you decide on which electrician is right for you. In Australia, every electrician has to be licensed for the work they do and each state has their own licensing laws. Therefore, checking the credentials will help you narrow down which electrician to choose from. There are many electricians that specialise in particular areas so it pays to know what type of electrical problem you have and the type of electrician you should call.
Ideally, you would want to find an expert electrician with years of experience and expertise. Electricians with accredited knowledge within the industry is great, however it is how the service is delivered is what really sets them apart. Skill and knowledge is essential, however, service delivery is what leaves a lasting impression on customers. The first impression is always what counts. You can't get a second first impression. It is one thing for an electrician to repair your electrical problems, but it is another for an electrician to have excellent customer service. You can agree that you'd much prefer a professional to engage in conversation with you, really listen to your issue and then diagnose the problem to develop an optimal solution. As opposed to an electrician that will go straight to the issue, repair it and leave you with the invoice. Some customers may prefer this if they have a busy schedule, but the majority of us would choose accommodating electricians that really care for the job. Good communication is extremely important. Efficient and effective solutions to your problem rely on communication between you and the electrician. The more information you can provide, the more likely the electrician can better understand the problem and resolve it. Cooperative and friendly electricians that go above and beyond for their clients reap the benefits of loyal customers. Regular clients will not only create a long lasting professional relationship, but will also recommend the service to their friends and families. We can all agree when we are more than satisfied with a service, we are quick to tell others. On the contrary, even services we are completely dissatisfied with, we still share our bad experiences to let others know to avoid that particular business.
If you are considering switching electricians, paying careful attention to how the electrical service is delivered is important. This will help you decide whether you want to stick with your current electrician or switch to a different company. Getting the right electrician will give you the added peace of mind you deserve. You will be assured that your electrical problem will be dealt with carefully and safely. Safety commitment is significantly important and must be sought out in the electrician you come across. In order for your electrical problem to be handled safely, the electrician must have a great concern for safety and is willing to go an extra mile to teach you how to safely handle the materials involved. This way, you will be better educated on how to handle your equipment and the steps you can take if a similar issue arises. When it comes to pricing, it isn't always the case where the most expensive quote is going to deliver the highest standards of work. On the other hand, you should also be wary of prices that are too low. Low prices could mean that the electrician is cutting corners to deliver a cheaper service or could mean they are inexperienced and unaware of the full scope of the work. Preferably, it is good to get a few quotes from different electricians and compare the prices.
If you are looking for electrical services Perth, A-Live Electrical Services are the electricians for you. We are an ambitious electrical service company, renowned for our impeccable service, reliability, quality and diversification in all sectors of the industry. With more than 25 years of experience, we provide electrical installations, electrical safety assessments, service and maintenance, testing, tagging and repairs, data and communications, process technology, switchboard upgrades and supply changeover. Not only do we cater to residential areas, but to commercial and industrial premises as well. Our variety of services can be tailored to your specific needs and requirements. We guarantee you receive safe and quality workmanship. Whether you are in need of meticulous electrical installation Perth or excellent electrical testing services, we provide you with licensed and accredited electricians with around the clock electrical support. Each and every electrician of ours is highly skilled, and we instil your confidence with our ability to handle your electrical needs whether it is big or small. We continuously pursuit alternative methods and evolve our techniques as well as keep up to date with new electrical trends. We aim to upgrade all our technological equipment used in order to complete the tasks more efficiently and effectively. As a result of this, we ensure the highest level of client satisfaction.
There is nothing more essential than an electrician company providing full services including emergency repairs. We acknowledge the absolute importance of providing emergency repairs; therefore, when you choose A-Live Electrical Services, you are assured with 24 hour electrical support. Never fear the unexpected power failure because we've got your back. We are reliable when it comes to giving you immediate attendance with our prompt electricians. Our all-areas service allows us to deal with a diverse range of electrical emergencies with no problem. We accommodate your needs and develop a solution after thoroughly diagnosing and analysing your situation. We take pride in our work and under no circumstances do we cut corners. We will develop a solution that is within your budget, but insist on using the best materials for your project to not only be safe, but last the years to come. All our workmanship is in accordance to the highest Australian standards. We adhere and are compliant to the rules and regulations, ensuring that our work is ethically sound.
We are well respected and deliver professional electrical services. Our objectives are to provide a safe working environment for our employees and customers. We use only quality materials and equipment when delivering our services. We offer our exceptional range of electrical services at great rates and provide you with upfront prices with no hidden extra costs. We are your one stop shop in all electrical installations, service and repairs. Remember it's always safer to get experts when dealing with electricity. If you are in Perth and need a prompt, reliable, trustworthy and experienced team of electricians, then contact A-Live Electrical services today to see how we can help find the right electrician for you.