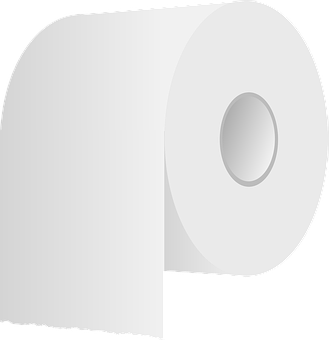 Thermal rolls, products are used extensively in daily life. They are used for cash registers, POS systems, handheld devices as well as for commercial, hospitality, medical, government, and retail purposes. The thermal paper is manufactured with a special coating that helps the inkless printing process. The application of heat to the coating helps in printing a clear image on the paper.
This blog will be a complete guide to understanding everything about thermal till rolls. So, the next time you want to buy thermal till rolls as a replacement, you will have a better idea about them and thus, make the right purchase.
What is thermal paper?
Thermal paper is the type of paper that has a transparent dye in it, which changes to black colour when heated. The thermal paper will usually have two or three layers, namely: a substrate, a coating, and an optional top coating. A thermal printer applies heat to the thermal paper. The image then develops with the help of the developer producing a black printed image.
Many thermal papers often produce other colours like green, blue or red as well. Good contact between the print head and the paper is necessary to heat the dye in order to get a perfect image. Thermal till rolls are made smooth for this purpose only.
The usual standard bond papers are just not smooth enough, and the print technologies are also different. If you are not able to differentiate the sides of thermal till rolls, you can rub your fingernail against either of the sides and figure it out. The rubbing generates a heat which appears on the coated side of the paper. If the uncoated side is rubbed, no mark appears on it.
Benefits of utilizing thermal papers
The technology of thermal printing is possible only due to thermal paper. They are installed and used in multiple ways. They are usually small, quiet, and less susceptible to vibration. It is a very reliable mode of printing and works regardless of whether the printer is upside down or sideways.
Moreover, with fewer moving parts, its maintenance costs are also considerably low. The paper pathway in case of thermal till rolls is short, which in turn, decreases paper jams. You do not need ribbons or cartridges, and the dye is already on the paper. Therefore, you will not end up spilling ink, and the total cost of ownership comes down to a very minimum price. Thermal printers can produce amazing images when paired with high heat thermal till rolls. It is certainly one of the best technologies out there for mobile, extreme environmental conditions as well as indoor use.
Uses of thermal till rolls
Thermal till papers are produced in different variations. Different qualities and formulations are produced for several varied applications in a number of industries. One kind of quality and formulation may not work best for the two different applications. This is a situation which arises in other printing technologies too where different papers are used to print photographs on an inkjet printer. The three main applications of thermal till rolls are:
#1 Point of sales receipts
The paper bills which you receive at points of sale like the gas station and grocery store are called the point of sales receipts or POS. These papers are usually thin and feel inexpensive. In fact, it is a prerequisite for the thermal till rolls to be economical here. It typically has cheap dye coating which can fade quickly since saving the receipts for a long time are not anyone's concern.
#2 Fax
Fax paper like POS paper is usually cheap and thin. There are many high-quality thermal papers available in the market, but when it comes to fax, generally, only the inexpensive ones are used.
#3 Transaction documents
Contracts, citations, and invoices come under transaction documents. Industries such as public safety, insurance, route accounting and field service need transaction documents that are legible and durable and have a professional look to them. Higher quality thermal printing papers are used for these purposes.
Types of thermal Media
There are several types of thermal till rolls available in the market for transaction documents. But there are some basic choices to choose from such as:
#1 Top coating and No coating
These papers are generally sensitive to handling. An additional top coating over a coating typically protects the dye from further damages during handling. The top coating also helps in protecting against anything that might degrade the readability of the paper.  Top coatings are beneficial in many ways and provide resistance to fading as well as protection from substances like water, oil, and sunlight.
#2 Standard and Premium thermal paper
The standard and premium documents come in standard and premium grades too. The standard paper will not have a topcoat but can remain readable for more than seven years if stored under proper conditions. The premium papers are great for traffic citations, delivery notices, appraisals, repair authorizations, insurance policies, contracts, etc. It is a high quality 20 lb bond paper similar to the standard one.
#3 Paper and Synthetic Media
Synthetic materials such as polypropylene may be used in these kinds of papers. Thermal synthetic media is generally of high quality or premium grade. The synthetic media is a great pick for high tear resistance as well as high durability and resistance to water and fading. These synthetic thermal till rolls will remain readable up till 20 years or more when stored carefully.
How to choose thermal till rolls?
Choosing thermal till rolls for your particular application should be easy now that you have a general sense of thermal paper products. The four key measurements you will need for when you are purchasing your thermal rolls are roll width, roll diameter, roll length, and core size. With these measurements in hand, you can place your order with POS Mart. It is definitely your one-stop destination for everything related to thermal paper. You can place an informed order from the comfort of your own home and track your order till your door! Get the finest quality delivered at your convenience.