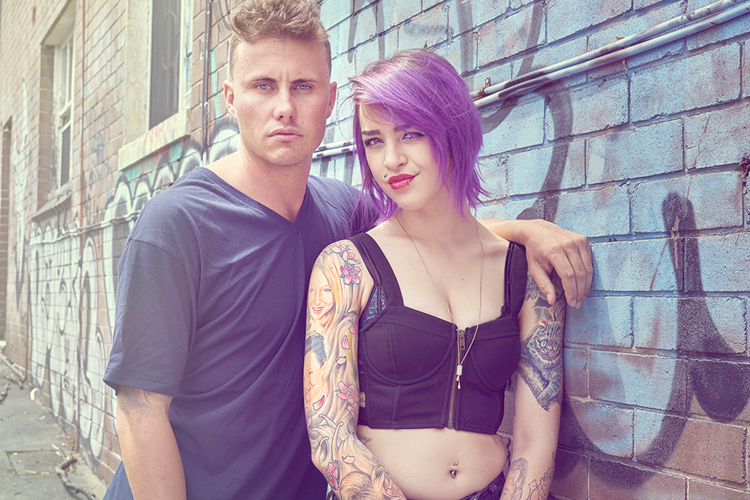 Sometimes, in photo sessions there are some inconveniences, which if avoided, could greatly facilitate the work, both the model and the photographer. These drawbacks can condition the quality of the photos obtained during the photo session. Thinking about them, we have compiled here 9 practical tips or tips, which I think can be useful for some models that aspire to become professionals someday, as for occasional models who want to take a professional photo session to have quality photos.
If you need a professional photo session, Roman Wolczak's studio is the place where you'll find top quality equipment used by a qualified photographer with years of experience in these services.
Expressions and poses
It is possible that you have sometimes put faces in front of the mirror, happy face, sad, interesting, surprised, in love… For essay questions, the mirror becomes the best ally of a model, with the advantage that we all have one within reach. If you have never used the mirror to know your interpretative skills, this is the best time to start rehearsing the expressions that you would like to appear in your photos.
The same happens with the poses, rehearse in front of the mirror the poses that you have ever seen and that you like the most. It can help you look at some magazines or clothing catalogues in which models appear or have a look at fashion pages on the Internet.
Manicure and pedicure
The nails of the hands have to be well arranged, also those of the feet if by the type of session these can appear in the photos. It is not necessary that you do a manicure and pedicure very gimmicky, it will be enough with a transparent nail polish or a French manicure.
Should I eat something before the photo session?
The answer is yes. Although moderately, it is better that the model go to the photo session having eaten. It's not about you bingeing half an hour before you start to pose, but a light meal and a drink without gas will keep you from rumbling your stomach during the course of the session.
Punctuality
When an appointment has been scheduled to take a photo session it is important that we be punctual. If the session is going to be done outdoors, even better if we arrive 15 or 20 minutes earlier, this will help us to get familiar with the place where we are going to take photos.
Calling at the last minute to cancel a session, without a reason to do so, or be late to it, are attitudes that would seriously question the seriousness of a model.
Makeup and hairdressing
Makeup and hairdressing in a photo session If the photo session include a makeup artist and a hairdresser, it will save a lot of time for the model to come to it without any makeup and with her hair washed and dry.
In the event that you are the one who is going to make up, it is also advisable that you do it in the place where the session is going to take place, in this way you will avoid that the makeup may deteriorate and that brightness will appear due to sweat.
Generally, the hairstyle is more versatile than makeup, so in most cases you can choose between going to the session with the hair already fixed or fix it on site.
NOTE: if you have dyed hair (unless it has become fashionable and is what you are looking for), in no case do you have a photo session if the hair root has begun to appear. To a greater or lesser extent there will be contrast between the dyed hair and the one that has started to come out with its natural colour, and this looks very bad in the photos.
Clothes
If the fabric of the clothes you are going to use is not wrinkle, and the distance between where you dress to where the photo session is going is not very long, you can go without problem already dressed in the clothes you want to go out with. the pictures; and take the rest of the clothes you are going to use on hangers. But before the slightest possibility that the clothes can wrinkle, stain or fill with lint if you wear it; It is best to transport it on hangers directly, inside protective covers for clothes, and to change it once you arrive at the place.
The nerves
Some people more than others, it costs a little to release at first to the camera, either because of shyness, or because they are simply not used to posing for a photographer. Do not worry if you see that it costs a little at first, it is totally normal. Also, if you have chosen your photographer well, he will transmit security and you will see as part of his work creating an atmosphere in which you can feel comfortable.
Dress comfortable
It seems obvious, right? It is not. It would not be the first or the last time someone goes to a session with super heels or a shirt that cuts the breath. To take photos, it is essential to feel at ease. It is not necessary that you come in tracksuit, but with clothes that you feel good. We all have some fetish that we love, probably if you wear that right.
Out of tensions
It is quite probable that the first pictures will become artificial and a bit stressful. Keep in mind that a photo session is how to go out and play a game, it is important to warm up and keep pace. We assure you that the photos during the first half hour of session with the last of the day are not the same. Little by little you will relax and everything will flow much more natural.
If you need a photographer based in Sydney, here at Roman Wolczack's studio you'll be able to have the photos you always wanted. It doesn't matter if you want a professional commercial photo session.