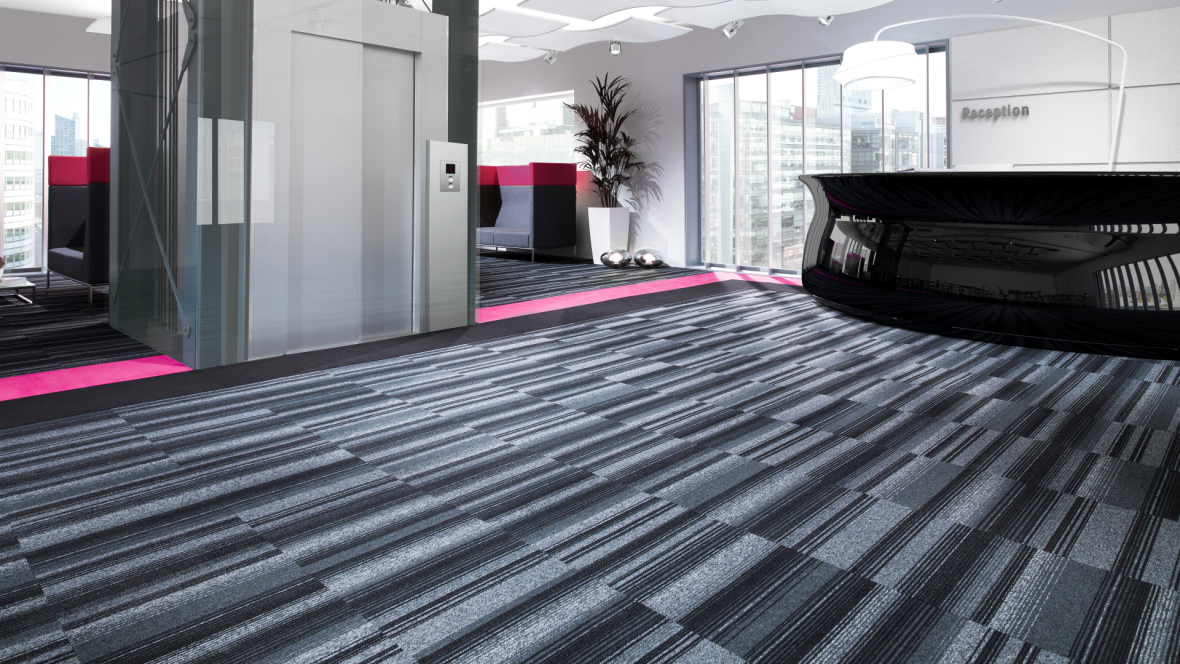 After investing money in a good carpet, you have to learn to keep it in the best conditions
A carpet can be the focal point of your space. Therefore, it must be maintained in the best conditions. It's not just about making a good impression, it's about lengthening your life time so that the investment you made in it is worth it.
Knox Carpets is a business dedicated to providing carpets and flooring of a second to none quality and improve cosiness and decoration in your house or building.
To make your carpet look as good as possible, we give you seven tips to keep in mind:
Vacuum it often
Vacuuming the carpet is the simplest way to keep it in optimum condition and prevent dirt from accumulating. Also, remember that you must also vacuum the part that is in contact with the floor every two months.
Take it away from the sun
Unlike outdoor carpets, indoor carpets are not prepared to be exposed directly to the sun. The biggest problem is the disappearance of the colours of the surface, it can even get thinner in the exposed area.
Remember to rotate it
Changing the position of the carpet makes the wear is similar on the entire surface, as it is possible that one side is more worn than the other. Ideally, the turnaround is done once a year, depending on how busy the space is.
Do not let the furniture settle
Like the transit of people, the furniture also causes damage to the carpets leaving permanent marks on them. To avoid this, you can change the furniture of the place or lift them when cleaning to give you a break.
Use a pad
Placing it under the carpet will not only protect you from accidentally slipping, it will also protect it from wear and create a space between it and the floor allowing it to ventilate. It is a useful piece that will increase its useful life and protect your investment.
Clean the stains as soon as possible
If you let the time pass before cleaning a stain on the carpet, it is most likely that it will remain permanently on it and removing it will be more expensive. As soon as you notice a stain, remove it to avoid worse consequences.
Do a deep cleaning
Aspiring is not enough. Every one or two years it is necessary that the carpet is subjected to a deep cleaning done by a professional to eliminate all the dirt and microorganisms that may remain in it. It will look better and last longer.
How to care for carpets like a professional
The carpets lend us comfort, warmth, comfort and in many occasions they also fulfil only a decorative function that complements the rest of the environment; especially in this last case, knowing the techniques to take care of the carpets in a professional way can be very advantageous to prolong its useful life.
5 for basic care
For many professional tricks that you apply there are basic cares that cannot be overlooked, otherwise your carpets will not resist too much, keep in mind:
Ideally enter without shoes to the area where there is carpet
Place doormats in the entrances
Vacuum frequently
Do not use any product to clean
Handle spills quickly
Accidents are never missing and if something spills on your carpet, you should try to clean it immediately to avoid its adhesion to the fabric. Do it using an absorbent towel or paper towels, press on the stain until you have absorbed all the liquid.
Place a path on the carpet
One way to prevent the carpet from deteriorating more in those parts that are more travelled daily is by placing a kind of cut-out or path on the carpet that can be of the same carpet.
Keep the air filters clean
Few people take into account this small-great detail, it is important because if there is environmental dust or this is not captured properly, it will undoubtedly fall on your carpet.
If you have a pet
Aspirate the carpets is very important to keep them in good condition, but if you have pets it is more. The dandruff that the animals release, the hair and possible dirt that they bring on their legs, will make your carpet last less if you do not suck it deeply and regularly.
Professional cleaner
If you want your carpet does not deteriorate and always look good, it is best to call a professional cleaning service once a year.
How to vacuum a carpet
This may seem obvious, however it is not, since doing it effectively will make a difference in how long your carpet can last.
Always do it from top to bottom in the case of floors with slope or staircase.
Change the vacuum cleaner bag before it is completely full.
Whenever you aspire it is better to have the entire surface free of obstacles.
Adjust the vacuum to the proper height.
Having a dirty or careless carpet is in poor taste, so better start by putting these tips into practice to take care of the carpets.
Prevention is better than looking for a cure! It is important to choose the fiber that best suits the place where it will be used. That is why we must take into account the different materials: coconut is more robust than sisal and this one more than jute. It is not convenient to choose light colours in places of high traffic.
The cleaning tricks to ensure that your home is always impeccable spending less time and money make up some of the most viewed articles of our blog. In fact, a few days ago we commented some ideas for the iron, as well as some other proposals related to cleaning the home. What we are going to do today is help you take advantage of the easy cleaning of a carpet. It may seem impossible at first, but in reality it is not at all.
Keep in mind that the care of the carpets depends largely on the type of carpet you have in front. Generally, the newer carpets, those that are wool, especially, get their best result after a few brushings because before they release a lot of hair.
Find top quality carpets here at Knox Carpets, we provide second to none products at excellent prices.