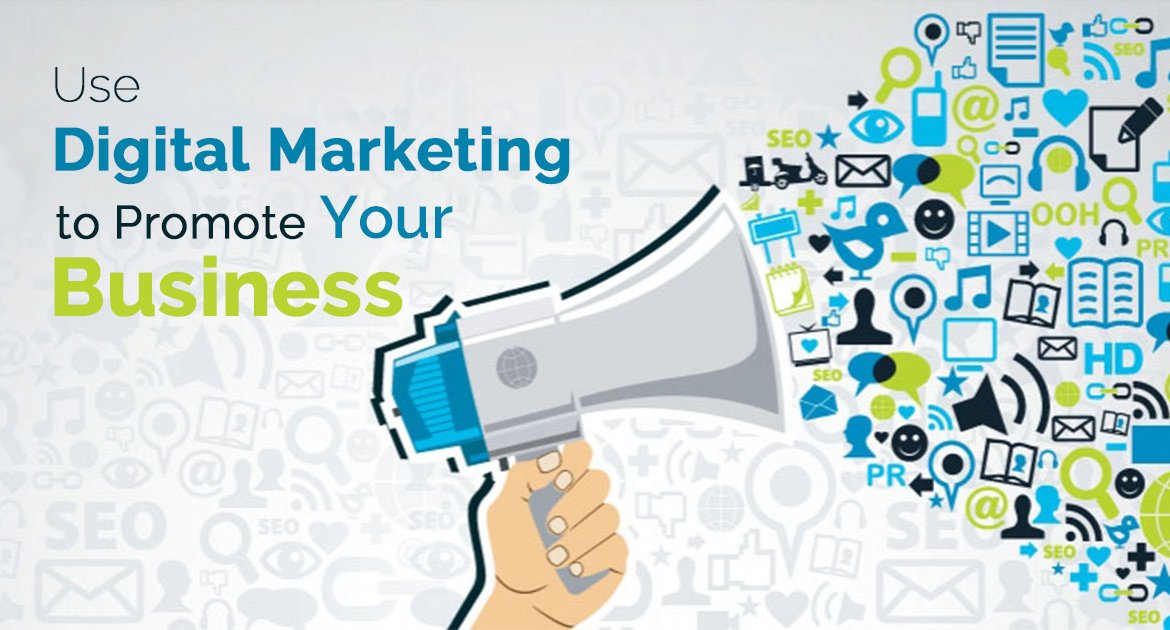 It is essential for a good foundation that a company offers standard and trustworthy products to its customers. But for a business to prosper, this is certainly not enough because a good quality product cannot give efficient outcomes if no one knows about it. Therefore, comes in need for online marketing and brand promotion.
The Need for Digitisation
With the onset of technical development and the era of digitisation, online marketing has become a great tool for raising brand awareness and attracting customers. In every industry, the competition has been growing exponentially, and it has become necessary to stand out to maintain the customer base and appeal. Digital marketing helps in expanding the reach to potential customers and increasing sales.
There are several aspects and components under online marketing which when used skilfully to suit the needs of the organisation can yield profitable results.
Content Marketing
Content creation is the most basic step when aiming for sales expansion through online platforms since the internet is made up of content. A relatable video or a helpful guiding article makes up for a topic of discussion and leaves an impact on the viewer's mind. This is a good way to create an online presence and increase the website traffic through online marketing. It helps raise awareness about the brand and works to create a good company image among a community of target customers.
But with the answer to creating content, comes the question of what type of content to create. The subsequent answer depends on two factors. The type of products you are dealing in and the most searched queries and demands related to that commodity or service. Since the search engines have a hundred results at their disposal, there is a possibility of your website getting lost in the sea of results. To avoid this, it is advisable to use some top searched phrases or keywords in the blog or article. This will help ensure that the content reaches its target audience at a better pace.
Referral Marketing
This form of online marketing works on the principle of incentives to spread the word around. With attractive offers in terms of discounts and cashback, the company gives a reason to the customer to recommend their services to another person. While this is a resource-intensive campaign, it can be a good way to create a brand presence and promote discussions about the brand through online marketing. This programme, in a way, influences word of mouth towards a positive front and increases the possibility of good responses and reviews.
To further the customer base and to ensure that the person who was referred to the site actually uses the services and purchases the products, the next step in this program should be giving incentives to him/her as well. But care needs to be taken to give the right form of motivation. If the company offers a range of daily need products, discount coupons on the sale of a certain amount of money are a good option. Whereas if the product is one that will not be needed again for a long time, instant discount coupons or cashback are better alternatives.
Email Marketing
Email still remains to be the most used platform for communication and correspondence. Sending appropriate and comprehensive emails can go a long way in boosting sales through online marketing. One needs to work on building a sizeable email list. This can be achieved either by providing incentives to people to subscribe to their mailing lists or getting email addresses from websites that collect such data.
There are several types of emails including product updates, newsletters, daily offers, sale announcements, etc. which require different content and have a definite set of an audience because of individual preferences. Having relevant and engaging information in the mails is of the utmost importance because of the sheer number of emails a person receives on an average day. Thus, the content should be eye-catching and useful enough for the reader to engage in it and not just scroll away.
Social Media Marketing
People while surfing the internet spend a majority of their time on social media. Facebook and Instagram are without a doubt the most popular and extensively used social media handles, and thus they have the power to shoot up the sales in a big way.
On Instagram, a lot of users are found to be looking for online shopping products. A good way to attract customers to an account is holding free giveaways. Influencers, i.e., people who have a large following can also be approached to promote a product as an online marketing strategy. On the other hand, Facebook provides an excellent ad platform with a distinguished level of targeting. You can choose to target your ads based on location, interests, behaviours, age, life events, education, language and so on.
Live Chat
Live chat is a fairly new concept that is being tested out continuously. It has shown quite productive outcomes in terms of engaging customers and boosting sales. This is because it helps to do away with the one problem that online shopping seemed to pose – getting answers in real time. It creates a better environment for the user in terms of convenience and accessibility.
Through live chat, the company gets to know the difficulties that the customers face, and it tries to provide help to eliminate the same. Due to this, the clientele feels connected to the company. As a result of which the company is able to build a stronger relationship with its prospective clients giving way to future transactions. This is one of the most used online marketing methods these days.
Choose MLK Marketing
A product is brought either when it solves some need or when it makes life easier. But in a world where there are numerous substitutes and solutions to problems, what makes a company stand out is its approachability and capacity to offer quick, useful solutions. By addressing the problems of the customers and educating them harbours trust among the customer base for a company. That is exactly what MLK Marketing is doing. Online marketing helps bridge the gap between the producer and the consumer, allowing the former to be within easy reach.