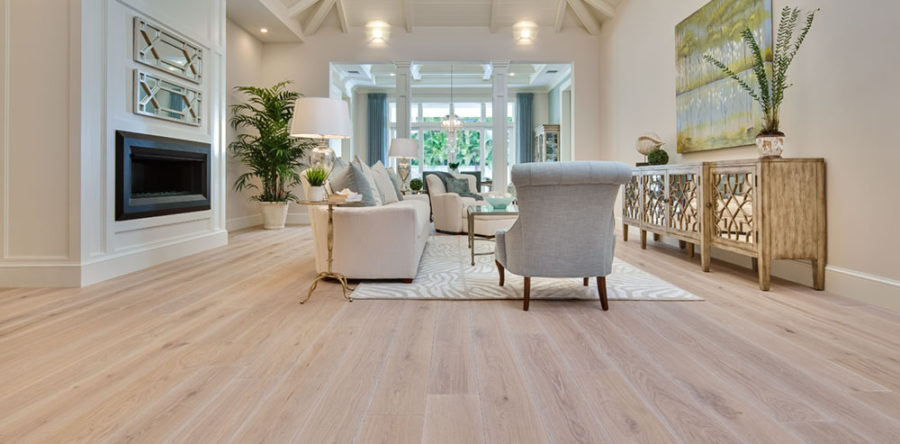 You need to maintain your floors to keep the magnificent look that wood gives to your household. You can follow a few quick tips and effortlessly manage your floors for a long-term basis. There are different types of wooden floors that require different basic standards of cleaning. Bamboo wood flooring is gaining high popularity these days when it comes to decor. For example, you need to watch out for paint or tar stains for Rev Wood. It is suggested that you use acetone-based cleaning medium to remove those stains.
Make the Right Choice!
Wood flooring Melbourne is becoming a fancy and popular trend in today's interiors and people's preferences. Times keep changing the choices that get attention, but the right methods of maintaining can stop time from changing the look of your house. Some actions classify as different types while taking care of your wood flooring Melbourne appeal. There are certain activities that you must implement on a regular basis while few are monthly. These have an additional set of activities that are precautionary.
Tips and Tricks for Taking Care of Your Floors
Maintenance of wooden floors can be initiated and continued by an individual all by themselves. If it isn't feasible to manage it on your own, you can reach out for expert help to understand the state of the flooring and its requirements. These are the tips to maintain your wooden flooring and to keep it in a top-notch state:
Genius Cleaning Methods:
It is very important to sink in the fact that you need clean as soon as possible. If there are any spills or spots, address them immediately. If there are any tough substances like gum stuck, you have to ramp up your cleaning methods. Use ice to harden these materials and gently scrape it off. Ensure that you don't make any scratches while you are cleaning. That would be a pretty ironic situation with regard to the purpose of keeping your floors clean. It is recommended to use a damp cloth to clean the area from which you scraped something off.
2.The Shopping List Caution:
While you are shopping for your household items, take a second look for your flooring. Buying a rug is a super-efficient choice that aids in flooring protection as well as decor. You can make a fashion statement while using it to maintain the floors. Ensure cross-checking all the details of cleaning products while you are shopping. It is necessary to buy cleaning products that suit your flooring. You can check out for expert guidance on wood flooring Melbourne to know what kind of finish you want for your floor.
Shoes for The Furniture:
It is a popular precaution that you come across not to wear stilettos on a wooden floor. The way we are considerate about what kind of shoe-wear walks on the floor, address your furniture the same way. Get felt protectors for the furniture legs to avoid scratches to the wood flooring. Your glorious wood flooring Melbourne look will stay the way it is with no shoes stepping all over it.
Every Day Cleaning Vs. Monthly:
Enforce everyday cleaning by following two crucial steps. The first must be dry cleaning followed by wet cleaning. This is done to make sure that no scratches are caused while you clean with a wet mop. There are different extents of maintaining wooden floors. In a monthly scenario, conduct keep inspection to catch hold of any discolouration. You can proceed to get a fresh topcoat if you find any unwanted sun kissed look.
The Long-Term Maintenance of Melbourne Wood Flooring:
Preserving the look of your wooden floors is not an easy task. Although, you can have a well-maintained flooring for a long-term by keeping a few simple practices in mind. Application of a fresh coat to the flooring of your preferred taste is recommended every 3-5 years. You can also perform sanding once in every few decades to refine the look of your flooring.
Bonus Tips: Bamboo Wood Flooring
Bamboo flooring has been becoming a popular choice for residential households. It is durable and requires proper bamboo floor cleaning materials to maintain it. The elegance and refreshing look of bamboo flooring can be managed efficiently.
Following are a few quick guidelines to maintain bamboo wood flooring:
 Regular cleaning is advisable with a soft-broom brush while weekly cleaning must be done with a PH neutral wooden floor cleaner.
Never use a steam mop for your bamboo flooring. Heat and steam are capable of causing non-repairable damage to your flooring.
Any liquid whether it be spills or water being used for cleaning must be minimised as they can soak into the flooring.
Use rugs and mats to avoid any risk of moisture affecting the quality and appearance of your flooring.
The basic precautions must be taken heed of while having a household that has wooden flooring, even if it's bamboo wooden flooring. Take all the necessary precautionary methods to control extensive possibilities of scratches and marks on your wooden floor. Don't drag furniture or wear footwear with sharp edges on to the flooring.
Whatever type of wooden flooring you have installed, having double-duty decor items are the best to protect the flooring. Carpets are the most suitable item for taking care of your wooden flooring in style and comfort. Knox Carpets is your one-stop to buy fashionable decor that will protect your wooden flooring. When it comes to wood flooring Melbourne, think of only the best! Think of Knox Carpets!
We understand the upcoming trends of households and provide you with efficient carpets to maintain their look. It is always recommended to be a step ahead while taking care of your belongings. Wooden floors give your household a classy and elegant look. This look can be topped by adding aesthetic carpets onto them to give a royal and distinctive finish to the appeal of the house.