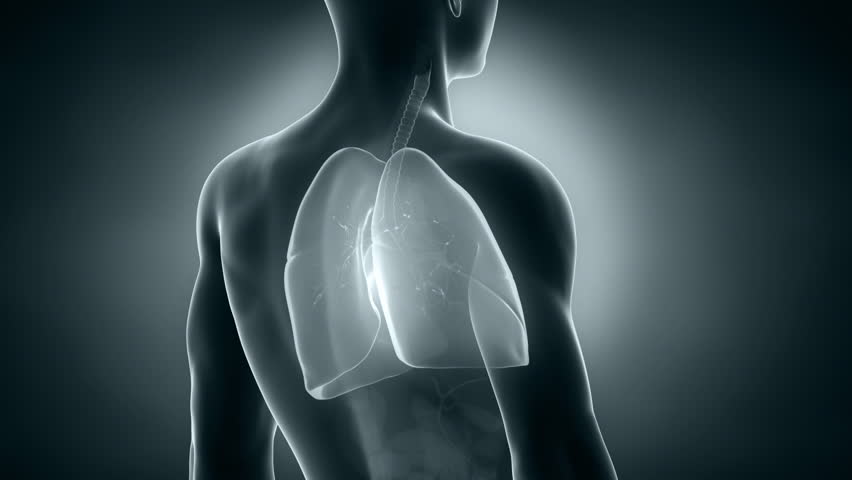 Asthma affects about 235 million people in the world, according to WHO data. The control of the symptoms of this chronic pathology allows those who suffer from it to lead a normal life. In Australia, this pathology affects 5% of the adult population -with the majority of women-, and 8-10% of children, according to professional data.
An asthmatic crisis is when the symptoms of asthma get worse. They occur when the airways become irritated and swollen (or swollen) more than usual. During an asthma attack, children may have: breathing difficulties.
Approximately, 52% of people with asthma in the world have not been diagnosed and up to 26% of these do not receive any treatment, despite suffering symptoms frequently. Its most common manifestations are whistling and pain in the chest, dyspnoea or sensation of suffocation and coughing, as explained by medical advisors.
Although "the genetic predisposition is the most important factor that affects the appearance of asthma "- remember – the substances or circumstances that can trigger the disease are numerous: "From any type of allergen (pollen, dust, mites or hair of animals), even tobacco smoke or the practice of physical activity. As well it can be caused by respiratory infections, menstruation, pregnancy and even by atmospheric problems such as storms.
Here at Northcote Doc we will help you treat your asthma and have it under control. Contact us today and enjoy the services of true professionals in the area that will help you and your relatives feel fine and stay healthy regardless of the health issue you are facing.
You can still live a normal life if you suffer from asthma
Although asthma is a chronic disease that has no cure, the patient can reach control it to the point of being able to enjoy a quality of life similar to that of a non-asthmatic person. To achieve this, it is usually necessary to follow a treatment drug that is often taken by inhalers, although they can also be administer vaccines that contain the allergen responsible for asthma to 'desensitise' to the patient.
In any case, in addition to following the treatment indicated by the doctor, the person with asthma should recognise the triggers of your asthma and know how to avoid them in the environment. In order to better control the disease, we summarise the ten most important tips:
Avoid the allergens that affect you the most.
You must keep your environment free of substances that can make your asthma worse, such as dust, mites, fungi or animal hair. Remember also that around 10% of asthmatic adults are intolerant to aspirin and non-steroidal anti-malarial like ibuprofen.
Perform breathing exercises on a daily basis.
Regularly learn and practice exercises that help you control your breathing and anxiety when a crisis arrives. If it occurs, take the medication, look for a posture comfortable – usually sitting with your arms resting on a table or railing – relax, take out the air with pursed lips and breathe without anxiety, using your abdomen.
Say yes to sports, but with caution.
Having asthma does not limit you when it comes to sports, but always perform exercises warming up and stretching before you start practicing any physical activity and gradually increases the intensity of the exercise, with the n to prepare the airways for the effort. You should know that sports in humid environments such as swimming or in closed rooms and warm enough that are more indicated for asthmatics. If you suffer from asthma when you make too much effort, you doctor can recommend a specific medication.
Do not smoke and stay away from environments with smoke.
Tobacco is one of the triggers of asthma, because it increases the bronchial issues. Therefore, do not smoke and do not allow people to do it near you.
Take common sense when traveling.
Whenever asthma is well controlled and stable, an asthmatic person can travel like any other, but you should always carry with you your usual medications, the plan written action that you have worked out with your doctor and the medicines you can need in case of worsening or crisis.
Take your medication every day, even if you do not suffer symptoms.
To achieve control of your asthma and enjoy a good quality of life, it is very important that you take the medication that your doctor has prescribed in the dose, frequency and duration indicated.
Never leave the treatment on your own.
Ask your doctor any questions you may have about how to follow it or your possible fears of side effects – very unlikely – but never stop taking the medication on your own initiative.
Always consult your doctor before taking new drugs.
Never self-medicate and inform your doctor of new prescriptions that other specialists have been able to indicate you. In any case, always inform your pharmacist, dentist and doctors your asthmatic condition.
Learn to use your inhaler well.
The steps are: open the device, prepare it (shake it, rotate it or load it), empty your lungs of air, block breathing, place the mouth of the inhaler in your mouth, inhale bottom, hold your breath for five to ten seconds and breathe again normally. If the medicine contains corticoid, you must rinse your mouth when finished.
Learn to recognise and act in the face of crises.
Ask your doctor to teach you how to detect worsening symptoms-for what sometimes an expiratory flow meter may be necessary – and elaborate an action plan with it written, that tells you exactly how to react in case of a serious crisis:
Increase the dose of medication, take a new one or go to the Emergency Department.
There is no doubt that Australia is one of the most advanced countries in medical and scientific research and here at Northcote Doc you will find second to none services by the hand of experienced professionals that will ensure you are properly evaluated and stay healthy.