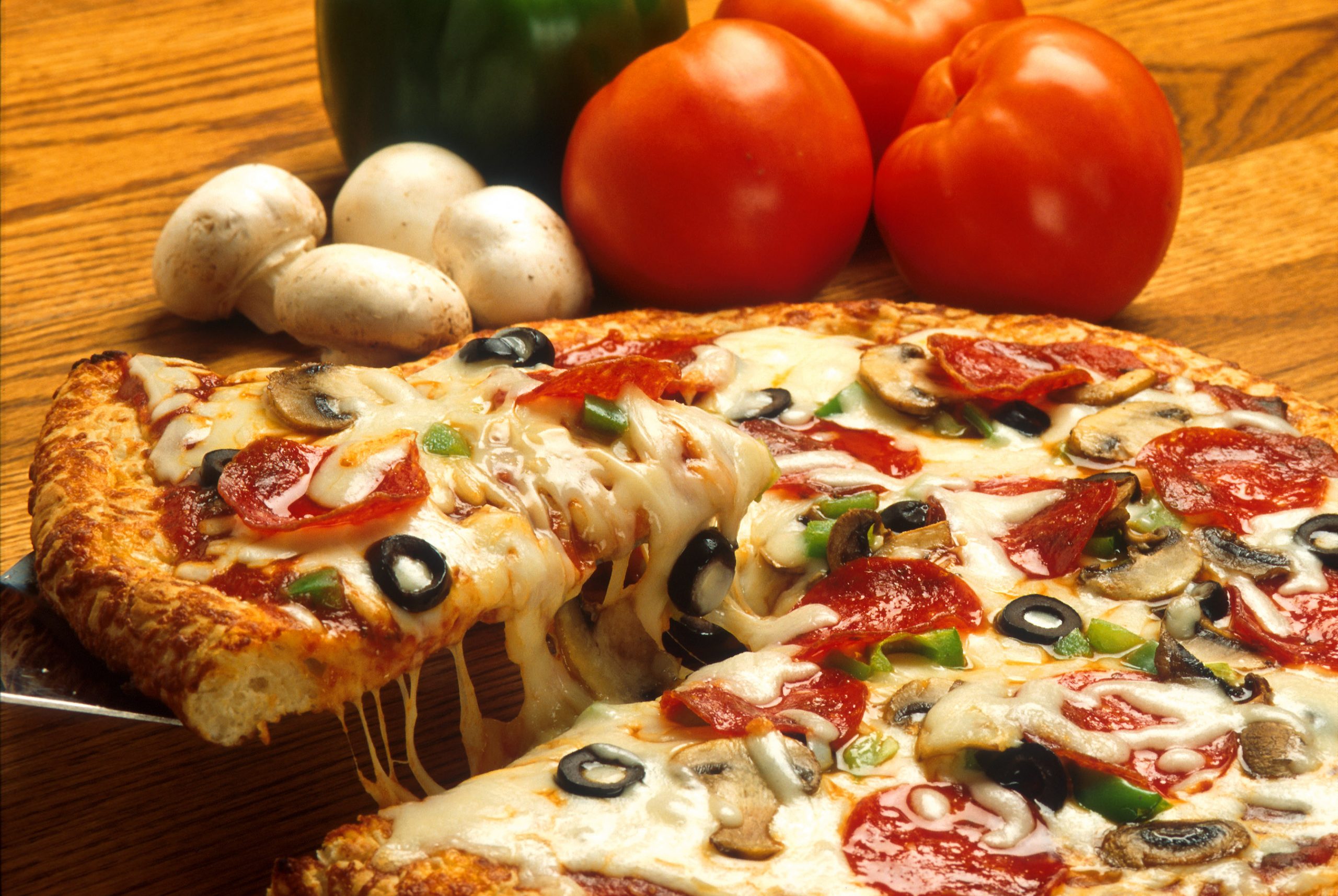 Authentic Italian cuisine is healthy and based on the famous Mediterranean diet, which mainly includes vegetables, fish, seafood, lean meats, fruits and dairy products. As far as well-known chefs find it unfair that Italian food has the reputation of being high in calories, carbohydrates and fat, and therefore, bad for the heart.
The author of several books on Mediterranean food explains that Italian immigrants, when they arrived in other countries, had to adapt their recipes to products available in the United States, and over time these recipes took on a life of their own and, in many cases, there are foods that are not even found (or are done very differently) in Italy.
Another food characteristic of Italians is that they consume a wide variety of fresh fruits and vegetables as well as local ingredients. They tend to eat smaller portions than Americans and to see foods as traditional medicine. They also consume a lot of fresh herbs that have many health benefits. "
Italians and Latinos have in common hospitality and food is one of the ways to show affection. Both cultures understand the importance of quality of life, family and good food, and are willing to do everything necessary to enjoy all three. These are some of the recipes that you can try when looking to eat delicious Italian food that is also healthy.
When you want to try some delicious Italian dishes cooked by professionals, you have to visit At Fernando's to taste some of the most delicious dishes in the city.
Lemon shrimp
Serves: 4 servings
Preparation time: 10 minutes
Ingredients:
1 tablespoon extra virgin olive oil
1 pound of peeled and cleaned shrimp
1/2 teaspoon of kosher salt
Flakes of crushed red chile, to taste
The juice and the zest of a lemon
Preparation:
Heat the olive oil in a large skillet over medium-high heat. When the olive oil begins to release its aroma, add the shrimp, salt, black pepper and flakes of crushed red chili.
Cook the shrimp on one side only until the tail is bright pink, about 1-2 minutes. Turn them over and squeeze the lemon juice on top. Continue cooking the shrimp until they take a pink tone, approximately 1-2 minutes more. At this point, the shrimp should be a little coiled. Leave them in the pan with the fire off.
When they are completely cooked, place the shrimp on a plate, garnish with the lemon zest and serve immediately.
Artichokes in oil and garlic
When it is not a season of fresh artichokes, you can replace them with canned and low-sodium artichoke hearts or frozen artichoke hearts.
Serves: 4 servings (1 large artichoke or 2 small ones)
Preparation time: 50 minutes
Ingredients:
4 large artichokes or 8 small artichokes
The juice of 2 lemons
3 tablespoons extra virgin olive oil
4 cloves of garlic, chopped
1/4 teaspoon unrefined sea salt
1/8 teaspoon ground black pepper
1 pinch of crushed red chili flakes
1 tablespoon finely chopped fresh parsley
Preparation:
Dip the artichokes in water to clean them and repeat until the water comes out clearly. Peel the outer leaves of the lower half of the artichoke. Cut the top quarter of the artichoke (at this point the artichoke should look like a flower, and the hard, dark leaves should be removed, leaving only those that are clear and soft). Add the juice of a lemon in a container full of cold water and place the artichokes already clean inside to avoid discoloration.
Place a large pot of water to boil and add the already clean artichokes. Let the water boil again and reduce the temperature to medium-low heat and cook the artichokes for 25-30 minutes or until tender. Remove the artichokes, dry them with a paper towel and set them aside.
In a large skillet, heat oil over medium heat. Add the garlic and sauté until it begins to release its aroma, about 1 minute. Add the artichokes, cover with oil and season with salt, pepper and crushed red chili flakes. Sprinkle with chopped parsley and serve hot.
Bruschettas calabrese
Serves: 4 servings
Preparation time: 15 minutes
Ingredients:
2 small aubergines (1/2 pound total). Remove the ends, cut lengthwise and sliced ​​4 x 1
2 tablespoons of extra virgin olive oil (preferably Calabrian), divided into four parts
1/8 teaspoon unrefined sea salt, divided
4 (1/2-inch) of ciabatta bread or other crusty bread
1/2 cup of ricotta cheese, divided into four
1/4 teaspoon ground black pepper
1/4 cup of fresh mint, finely chopped
Preparation:
Preheat a grill at high or medium-high temperature. Lightly brush the eggplant slices with the olive oil and place on a baking sheet. When the grill is ready, use tongs to place the slices directly on the grill and cook each side until grill marks appear and are well browned, 3-4 minutes per side. If cooking in the oven, place the baking sheet directly on the upper rack and broil on each side until golden, 1-2 minutes per side.
Remove the tray from the oven. If you cooked them on the grill, with a pincer place the aubergines again on the baking sheet, and sprinkle with about half the salt. Let them cool a bit and cut the eggplant slices into 1/4 inch cubes. Place in a bowl and set aside.
When it is ready to serve (do not prepare these before time so that the bread does not soften), cook the slices of bread on both sides until grill marks appear, or bake until browned. Brush each piece evenly with 2 tablespoons of ricotta and sprinkle with the rest of the salt and pepper. Place the chopped eggplant on top, sprinkle with the remaining olive oil and decorate with mint. Serve immediately.
We are located in 118 Norton Street, Leichhardt, Sydney. If you want to make a reservation you can call at: (02) 9560 7957 and we will be happy to have you within our guests for another wonderful night at At Fernando's.