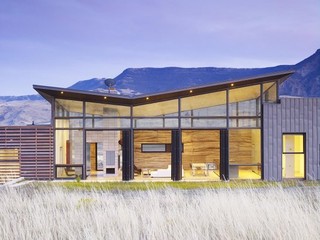 The choice of floor coverings for a house or apartment, is an important decision of your interior design, with the help of the architect or designer you should evaluate not only the aesthetic part of the floor, such as its material, texture and colour; but also, its cost, installation, duration and maintenance over time for floors.
In this blog we want to help you select the best floor for your home, telling you about the maintenance work that diverse types of floors need to keep clean and bright, enhancing and becoming the perfect complement to the decoration. Take note of the right floor for your home! Here at ASC Building Supplies you will find everything you need to keep your house as beautiful as you want.
Wooden floor
A wooden floor will make your home look warm and inviting as it is a material full of natural texture. The wooden floor should be cleaned by sweeping or vacuuming, as much as possible daily to remove dust and dirt. Always avoid excessive water and use a cleaner for wood floors, not a multipurpose one.
Porcelain tile floor
Porcelain floors are very resistant and have the advantage of coming in large formats. For cleaning, a broom or vacuum cleaner passes to remove dust and dirt. Apply a porcelain floor cleaner diluted in water with a soft cloth. If polished porcelain is cleaned with a soft cloth and if it is unpolished porcelain you can use a brush with hard bristles. To rinse a clean cloth passes.
Cement floor
The cement floor is ideal to create a minimalist or industrial environment. Daily cleaning is done with a damp cloth, do not use metal sponge or sandpaper because it will scratch and neither acids like ammonia, you should use a cleaner with neutral PH. For stains the first alternative is to use detergent or white soap.
Marble floor
The elegance of the marble floor is ideal for creating sophisticated environments. Wipe down a cloth moistened with warm water to remove dust and other traces of dirt and clean the surface with a mixture of neutral liquid soap and warm water. Dry it with a dry and soft cloth, remove the mould with a bristle brush.
Carpet
The wall to wall carpet is a very versatile floor option, due to its multiple designs and colours, as well as being an ideal surface for bedrooms or living rooms. Carpets require constant cleaning by vacuuming to prevent the accumulation of dust, you can use a carpet cleaning powder that leaves them soft and absorbs stains.
These are some of the most important practises to keep your carpet clean and they need to turn into habits for you with the passing of time:
If you want your carpet to last for many years, you will have to clean it regularly. How often should a carpet be cleaned? With aspirin at least once, a week and you will be doing a lot, this way you will prevent dirt from settling on the carpet fibres and reduce odours.
Care for the floors under the carpets
Because the lower part of a carpet never has the opportunity to show off, that does not mean that the material it is made of is indistinct. Keep in mind that the material with which the lower parts of some carpets are made are somewhat rough and could leave marks on delicate floors.
Protect carpets with sharp edges
A dining set arranged on a carpet always looks very nice, but the ugly or bad taste is that the carpet is broken or torn. Before supporting a piece of furniture on a carpet, make sure that the legs and edges are not sharp or that they do not have any object that could ruin the carpet.
Clean up spills and remove stains
A serious mistake you can make when cleaning a carpet is using too much water to remove a stain. It is usually enough to apply a few drops of liquid dishwashing detergent, and then dry very well to prevent mould and consequent bad odours.
We said that vacuuming the carpet once a week is a good thing to keep it in good condition, but it is essential that at least once a year you receive a professional cleaning. Come on, once a year is not a big expenditure of money.
Tiled floor
These tiles are a small format that goes from 2.5 to 5 cm that is installed in plates. Its cleaning and maintenance is very simple, you just must clean them with water and a neutral detergent, rinse well and dry. For kitchen and bathroom tiles you can add a little bleach to the water.
Mosaic floor
The mosaics of hydraulic tiles are made of concrete, their daily maintenance is simple with a sweep and twice a week to dry a cloth. For thorough cleaning, use a detergent with neutral PH and water.
Laminated floors
Laminated flooring is an economical alternative to wooden floors and its maintenance is very simple, using a broom, vacuum cleaner or a microfibre cloth can remove dirt, for stains and footprints a well-drained damp cloth is used.
These 8 types of floors require different care, but the important thing is always to follow the recommendations of the manufacturer and use a specific cleaner for each type of floor and do without the multipurpose cleaners.
Always remember that here at ASC Building Supplies you will find top quality floors that are stunning to look at. We take pride in offering flooring with customisable features in order to allow our customers to free their mind and take advantage of their creativity. We offer many different styles, formats and finishes you can choose from and make a personal and special option for you.
Here at ASC Building Supplies you will find an unmatched option for premium quality floors that are easy to keep clean.