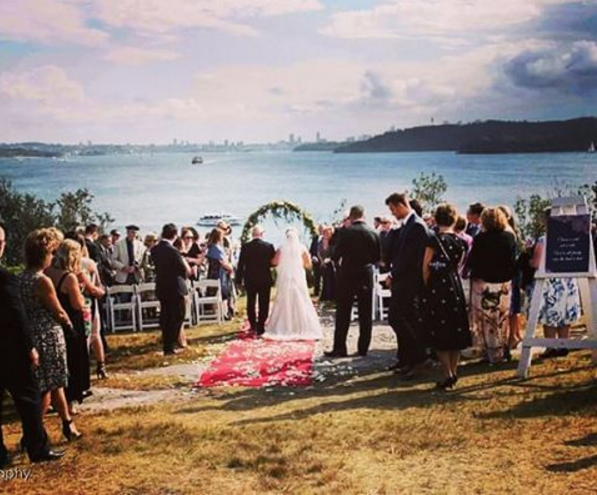 One task that some couples may take for granted when planning their wedding is to assign their guests' seats. Many may think that it is not important to decide where each of their guests have to sit, but the reality is that if we start thinking thoroughly, assigning a table and a place to your guests will make you take advantage of each space to the fullest and
Make sure there are no empty spaces at the tables, which could save you from having extra places and therefore paying for extra people. Assigning the places of your guests will not only make you have a more organised reception, it will also save you money on furniture, glassware, linens and dishes that you don't need.
Assigning the tables of the guests at your wedding may seem overwhelming at first, but once you commit to doing so it can become entertaining. That is why today we give you 8 key tips to assign the places of the guests at your wedding that we are sure will make this important task quite easy for you.
Here at My Ideal Wedding we provide you with everything you need for a memorable wedding that will leave everyone surprised at the quality of your wedding planning.
Take into account the shape and size of the tables
Yes, even if you don't believe it, this is an important point, since the form will indicate how many guests will fit per table and how they interact with each other.
For example, it is easier to accommodate more tables in one place when they are rectangular and it is easier for guests to interact between table and table in this way. But if the tables are round, the number of guests per table is more limited and the tables are more separated from each other, so you'll have to make sure that the people sitting at each table know each other well.
Think carefully about where your parents will sit
If both families are close, then the parents of the groom and the bride usually share a table with the grandparents and the brothers of the bride and groom who are not in the nuptial court. But if you prefer or the tables do not have enough spaces, then both families can sit separately, just make sure that both have the tables with the best view and that none is downplayed.
There will also be cases in which some couples have divorced parents who prefer to sit separately, if this is the case, then consider taking it into account to avoid conflicts and place them both at different tables but with the same importance.
Keep your friends together
You can assign an exclusive table for your nuptial court and your partners (if there is enough space), since they are usually your closest friends and friends, and in this way you can make them feel special by recognising their role in the wedding with a special place.
But if your nuptial court is made up of people from different circles of friends, then consider sitting with people with whom they feel most comfortable.
Categorise your guests by groups
Since you have the final list of your guests, then you can start categorising them into groups. Start by grouping them according to where you know them, for example: college friends, work friends, family from my mother, etc. These should not be the final groups of how you are going to accommodate them, but grouping them together will give you an idea to remember who gets along better with each other and with whom they would feel more comfortable sitting. In addition to taking into account where you know your guests, consider their ages and their tastes in common, so make sure you sit people who get along with each other if they don't know each other yet.
Also take into consideration not to sit together those people between whom there are conflicts, you will not want to cause tension on a day in which everyone should enjoy and have fun equally, if your guests feel comfortable, then you will also enjoy the party more.
Consider having an exclusive table for children and teenagers
If there will be several boys and girls at your wedding, then assigning an exclusive table for children where they have activities and games that keep them distracted during the party may be the best option. Try not to place the children's table away from their parents, as this will prevent children from becoming anxious not to see their parents, since you will not want the children's table to become a parent's table comforting their children.
Similarly, assigning an exclusive table for the daughters and teenage sons of your guests can be a good idea for them to live together and for the wedding not to be such a boring experience for them.
Map your tables
Some venues usually have plans available to accommodate the tables of the place, if so, then work on that and start visualising where to sit your guests. If the place does not have a map or if you choose to give a different accommodation to your tables than is normally done there, then take photographs and make your own map and assign the places with post-its or colored pins until you are according to the final accommodation.
If you prefer, assign tables instead of seats
If you don't want to think much about the logistics of assigning each seat and you don't care much about the order in which they decide to sit, then you can accommodate your guests by tables. Basically the process is the same, since you have to make sure to group your guests with the right people, but you will save yourself the task of thinking about accommodating them in a special place, just make sure there is a space for each guest and their companions at each table, and that there are no free spaces that prevent all guests from having their place in the table assigned to them.
Find an easy and creative way for your guests to find their seats
There are different ways to make your guests reach their correct seats without making it look disorganised. One of the most common options and in which you can capture your creativity, is to make a diagram where there is a list with the tables and guests that correspond to each one, and place it at the entrance of your reception, which is complement with table numbers and cards with the names of your guests in each seat.
Here at My Ideal Wedding we provide you with everything you need for a memorable wedding that will leave everyone surprised.