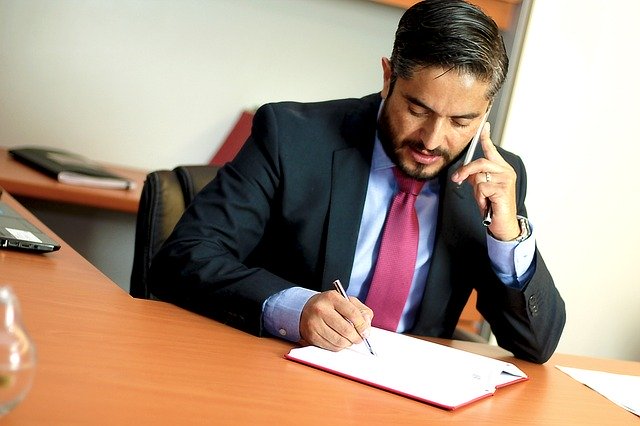 The law intervenes in all areas of human life and although for those who are not familiar with it may seem confusing and intimidating, most people will have to have the help of a lawyer at some time in their lives.
Although the law is full of concepts and terms that may seem ambiguous and that seem to make a simple situation complicated, your first time hiring a lawyer does not have to be a bad experience.
It is not your responsibility to understand all these terms and procedures, but to do everything possible to find the lawyer that best suits your case and give you all the necessary information throughout the entire process. Below you will find how to prepare, what you have to know, what advice to follow and what not to do to hire a lawyer in a calm and efficient way.
Here at RS Chase Lawyers we will offer the assistance you require in order to improve your decisions on a daily basis and we will also offer you the protection you need in order to keep developing your business without any external issues.
Tips for hiring a good lawyer
Keep in mind that hiring a lawyer is no different from hiring any other professional and a large part of hiring a good lawyer simply depends on having good common sense and not rushing.
Below you will find some of the things you should keep in mind before hiring a lawyer:
Not all lawyers are specialised in all areas
The law is broad and divided into branches that govern different aspects of human life. Each branch is full of laws, rules and exceptions that lawyers must fully master in order to advise their clients.
For that reason, many lawyers specialise in specific branches. A lawyer specialising in divorces and alimony will not be able to help you if you were charged with a crime and a lawyer specialising in traffic accidents will not be your best option if you are dealing with inheritance and will problems.
When you start looking for a lawyer, make sure that he specialises in the right branch and has experience dealing with cases like yours.
Many lawyers answer initial questions by phone, mail or offer a free first consultation
Contacting a lawyer does not mean compromising and being obliged to hire the first person to answer you. Lawyers are used to hearing a summary of your case and giving you information without this meaning that you are going to hire them.
Some lawyers even offer a first free consultation in person, but keep in mind that the main purpose of this consultation is to know if it can help you and under what conditions. Do not ask him to resolve your situation immediately or give you all the information.
Questions for this first query:
Are you used to dealing with cases like yours? Is he or she the right type of lawyer for you in this situation?
What would be the steps to follow if you decided to hire him?
What would be the price or how would the fees be calculated?
Not all lawyers calculate their fees in the same way
Beyond the legal terminology you have to deal with, this may be one of the most difficult parts of hiring a lawyer. Not everyone calculates their fees in the same way and in complicated cases it is difficult to estimate the total cost.
If these are common cases in which the procedure is clear, as in the case of a divorce, your lawyer may give you a flat rate for the entire process. Many other lawyers work by the hour and the total rate depends on the amount of hours the lawyer has to devote to your case.
Finally, some work with contingent fees, which means that they will not charge you a fee as such, but will receive part of what you receive at the end of your case, as a percentage of compensation for damages and prejudices, the first months of a pension food, etc.
It is very important that everything related to the fees appears clearly and in detail in the contract.
It is always necessary for a contract to be signed
Like hiring any other professional, it is very important that there is a contract signed by both parties in which the conditions and costs of the entire process appear clearly.
Lawyers do more than sue and there may be better solutions for your problem
Many relate lawyers to lawsuits as if it were the only way to resolve a case. Some consider it an aggressive way to solve their problem and decide never to hire a lawyer, while others hire one and demand that a lawsuit be filed.
Contact a lawyer without obligation, briefly describe your case and tell him that you would like to know what your options would be before hiring him. Most lawyers are used to answering questions before signing a contract, so don't be afraid to ask.
Other cases may arise beyond the fees
As part of the legal process to solve your case, you may have to notarise, legalise, translate, obtain certified copies, etc. Before hiring a lawyer, ask him or her to tell you if there will be more expenses in addition to the fees.
Legal cases are not safe things that someone can guarantee you
When you hire a builder or a chef, you know with certainty what the result you will get. Unfortunately, legal cases depend on a large number of things, so it is impossible to be sure of the result. It is precisely for this reason that it is important to have the help of a good lawyer, but stay away from those who talk to you about the results as something 100% safe.
Here at RS Chase you will receive legal assistance to ensure you are making the right decision regarding your assets and how to protect them from potential future litigations. To give you an idea, today we will provide you with some asset protection strategies we consider are the best when it comes to securing your assets for the long term, we also provide a long range of specialised services.