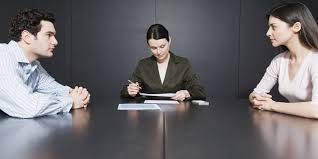 Divorce
For any family, divorce can be a very unfortunate event. It marks the end of a beautiful relationship that began with the sharing of responsibilities and ended with mutual or faulty discontentment. A divorce characterises the dissolution of a marriage. When it is obvious that a resolution to finish with the tumult of a broken marriage cannot be achieved, a divorce can be opted for.
During a divorce, the following is taken into consideration:
Revision of legal duties and responsibilities of a marriage
Division of assets and goods between the partners
Custody of the child/Parenting order or plan for the child (if any)
Our separation lawyers Melbourne can help in making this stressful event a little easier to deal with. Divorce can be the solution to break free and start an even more beautiful life than before.
Points to note about Law and Lawyers in Australia
In Australia, the divorce system works on a no-fault basis. As per the Family Law Act 1975, the fault basis is still an element to consider in property division and child custody matters. According to the laws, the individual applying for a divorce must be:
An Australian citizen or resident
Has lived separately from their partner for the previous twelve months
Has lived in Australia for the last twelve months
This period will determine the likeliness of the couple is getting back together. If the conclusion of this time gap is that the marriage is broken beyond repair, only then an application for a divorce can be submitted to the courts.
Keep in mind that when a divorce is filed and issued, it simply means that the marriage has ended. The after effects of a divorce like equitable and economical distribution, custody matters, etc. are more complicated.
The Federal Circuit Court of Australia will look after the courtroom trials of the divorce while the Family Court of Australia will look into the matters of parenting orders. The latter needs a best and professional lawyer. Our best divorce lawyers Melbourne and family lawyers Brunswick can help you endlessly.
To take a heavy decision as such requires legal support from family lawyers. In a legal marriage, a divorce application can take two critical forms:

A fault-based
Non-fault based
The Seven Things to Look before Choosing Your Divorce Lawyer
Divorce is a really big decision to make. With inadequate assistance and little to no knowledge at all, you may be cheated. In the end, it will be your loss. Neither is there a solution to your divorce matters nor is your spousal condition improving. Thus, choose for the right lawyer using the following steps elucidated below, as recommended by a divorce lawyer Brunswick:
#1 Qualifications and Experience
Any divorce lawyer you meet should have the basic law degree of Australia with adequate experience. A skilled divorce lawyer Brunswick will have the knowledge of what to expect in a courtroom battle. They are familiar with local court proceedings and will advise you expertly. They are also experienced in these three critical matters:
Child custody
Spousal maintenance and alimony
Equitable distribution
#2 Transparency in Communication
A skilled divorce lawyer will lay down everything related to a divorce matter clearly. The highs, lows, the stress and mess of a divorce proceeding is clearly elucidated by the lawyer. Moreover, the communicative ability of the lawyer depends on how available in terms of emails, messages and phone calls they are to you. Your best divorce lawyers Melbourne are at your service.
#3 Comfort and Care
Our best divorce lawyer Melbourne will never fail to pay heed to your grievances. Lawyers must be understanding and should be a good listener. Furthermore, an abled lawyer will never sway to your emotions or preferences. They will base off their decisions on what the law is and what is right. At all times, you must be comfortable with your lawyer. That is the objective.
#4 Confidence
The divorce lawyer must effectively communicate their abilities to you. They should be able to instil confidence in you on their abilities and reasons, on logical grounds. Despite the lawyer's efforts, if you're still not able to sit with that fact, then ask for the details from his prior clientele. If you want, ask for a review from the previous client and base your decisions on that.
#5 Just and Fair
If the lawyer you are consulting is giving you answers that are pleasing to you, then beware of it. Such lawyers can be scams who only squeeze you for money by sugar-coating the divorce process. Separation lawyers Melbourne will make you realise the worst and explain the adversities of the system. That should be done.
#6 Fee structure
Hiring a divorce lawye can be expensive. Do not waste your time and their time and get straight down to business. Be radical while asking about your lawyer's fee. How will the lawyer bill you? Hourly? Will you be charged for the phone calls he makes to you? Ask everything you want to know from the lawyer.
#7 Ask, ask, ask
Here's a tip: Any argument in the court can become heated amidst two lawyers. It will always boil down to the victorious lawyer and the welfare each party is receiving after the debate. During the first call, question your lawyer about the opinions they have on you and your spouse. Let them elaborate their judgements with legal reasoning. Australia follows the non-fault basis. During this discussion, if the lawyer begins to blame your spouse, then he surely isn't the right person to continue your deal with.
Put your foot down only after you're convinced that the lawyer you are consulting is the best one to fight your case. Our family lawyers Brunswick and family lawyers Melbourne are your experienced divorce lawyers. Contact us at VIC Family Lawyers for more details.